Chubb Insurance 2023 Review: For High Net Worth Individuals
Our review of Chubb looks at the various insurance offerings and superb customer service that cater to high net worth individuals and high-value assets.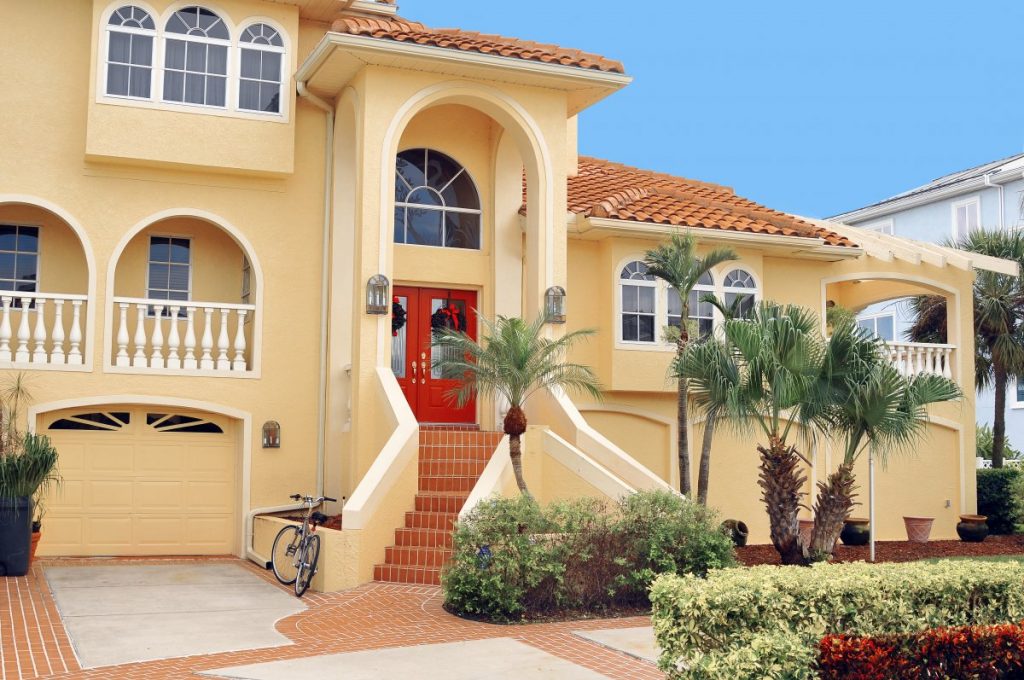 Chubb is the largest publicly traded property and casualty insurance company in the world.
The insurer operates in 54 countries providing several lines of insurance products to both individuals and commercial entities.
With offices in Zurich, New York, London, Paris, and other locations, the company employs about 31,000 people worldwide.
It might be helpful to know that Chubb's insurance coverage is geared towards high net worth individuals with high-value assets.
Their higher-priced insurance lines reflect the type of property they typically insure: vacation homes, custom-built structures, and European cars.
You may not need this kind of insurance coverage at this stage in your life (yet,) but it's still good to know what's out there as your level of personal risks changes.
Chubb's insurance coverage could be the next step for you as you progress in your financial goals and standing.
Chubb Insurance Pros & Cons
What is Chubb?
One of the world's largest insurance companies, Chubb focuses solely on insurance products.
At present, Chubb offers 200 distinct commercial insurance and reinsurance products and services. As of 2018, the company had $167 billion in assets and $38 billion in gross written premiums.
Industry ratings and corporate standing
Chubb has a strong balance sheet, leading industry analysts to consistently rate the company as financially stable and likely remaining so for the long run. Chubb is also known for managing risk conservatively in both underwriting and investing.
Chubb's parent company, Chubb Limited, is listed on the New York Stock Exchange (NYSE: CB.) It's also a component of the S&P 500 index and has recently increased its quarterly dividend for the 28th consecutive year.
As of 2018, Chubb's core operating insurance companies are rated "AA" for financial strength by S&P and "A++" by A.M. Best. Ninety-seven percent of Chubb clients surveyed would recommend Chubb to a family member or friend.
Customer service
Chubb's website states that "We service and pay our claims fairly and promptly."
In 98% of all Chubb Masterpiece property insurance claims, Chubb claim adjusters make contact within six hours or less of the initial report.
In January 2021, Chubb earned the highest customer satisfaction rating in the J.D. Power 2020 U.S. Small Commercial Insurance Study. The rating was based on the company's performance in 5 areas, including claims, interaction, billing and payment, policy offerings, and pricing.
Pricing, coverage, and discounts
In the personal insurance market, Chubb Insurance is best known for insuring individuals with high-value assets.
Because of this, you'll find many of their product lines can cost more than policies with other insurers.
Below, we'll go over their standard line of personal insurance products.
You may be able to get a multi-policy discount if you bundle certain policies together, like home and auto.
Chubb coverages and policy-types
Home and property
Homeowners
Renters
Condos & co-ops
Personal valuables insurance (jewelry, art, wine & spirits)
Home appliances and equipment
Flood Insurance
Hurricane
Hail
Wildfire
Earthquake
Auto
Auto insurance
Collectible car
Boats & yachts
Life, etc.
Life Insurance
Travel
Umbrella (excess liability)
Cyber
Auto insurance overview
Chubb advertises itself as a "premium" insurer.
Many of the features and coverages in this policy are ideal for high-end, luxury vehicles.
Chubb reports that they've settled more high-end, complex auto collision claims than all of their key competitors combined.
Here are a few highlights of what Chubb provides in the way of car insurance coverages:
Coverage limits available up to $10 million for auto liability; up to $10 million for uninsured/ underinsured motorist coverage.
Pays for original equipment manufacturer (OEM) parts to restore the car to pre-collision conditions
Agreed value coverage- The value of your car is determined and guaranteed before a covered loss (optional)
Total loss coverage- Full reimbursement for the car if it cannot be repaired
Rental car reimbursement up to $15,000 total
Lock/key replacement; no deductible or out-of-pocket expense
Child safety seat replacement
Pet injury up to $2,000
Specialized auto repair
Chubb employs an elite team of "Auto Technical Specialists" to ensure that vehicles are repaired properly and according to the manufacturer's specifications.
According to Chubb, half of their customers own European brand cars, often requiring costly, complex repairs.
If a Chubb policyholder is involved in a collision, customers can receive service from either a local repair shop or Chubb-approved Masterpiece Auto Preference Services (MAPS) shop for repairs.
These shops are pre-certified based on their skill and experience.
Totaled cars
Chubb also offers another service for totaled cars: the removal of all personally identifiable information (PII.)
If your vehicle is totaled out, Chubb will make every effort to remove PII like garage door opener programming, phone contacts and history, and home and other addresses in a GPS.
Homeowners insurance overview
Chubb homeowners insurance, called Masterpiece® Homeowners, offers a standard slate of coverage, plus additional perks and benefits.
Here some highlights of their homeowner's insurance product:
Extended replacement cost
After a loss, Chubb will cover the entire cost of rebuilding or repairing the home to its original condition.
The full replacement cost is covered even if the amount exceeds your policy limit.
Temporary living arrangements
Chubb will cover the cost of temporary relocation as needed. You can choose the living arrangement that works best for you, like a house or a hotel.
Cash settlement
If you choose not to rebuild your home or rebuild it at another location, Chubb will offer a cash settlement, up to your policy limit.
Chubb allows policyholders to determine how the compensation is handled.
Replacement cost coverage
This covers the contents of your home. If your belongings are damaged in a covered loss, Chubb will replace them — upgraded appliances, custom cabinets, flooring or, carpentry.
There won't be a deduction for depreciation (for upgraded appliances,) plus you'll get the option for a cash settlement if you choose not to replace these items.
Water back up
Chubb will cover damage from water backup from interior sewer and drains, up to your policy limit.
Higher personal liability limits
With Chubb, personal liability limits start at $1 million and can go all the way up to $100 million. Many homeowner's policies max out at $1 million of liability.
Critical document replacement
If critical documents are destroyed in a disaster or covered loss, Chubb can help you replace them as quickly as possible.
Chubb also offers additional services and extras for Masterpiece® Homeowners policyholders:
Chubb property management services
If you own a second home in certain hurricane-prone areas, Chubb's property management services can help you in case of a disaster event, like hurricane-force winds. If high winds affect your property, they can inspect your home, provide a full report of damage, and arrange for repairs.
Risk consulting
This complimentary home appraisal service will document your home's architecture and condition. Details about your home will be cataloged, measured, and photographed so that it can be fully restored or repaired in the case of a covered loss.
Other complimentary consultation services provide security suggestions, fire prevention guidance, and home inspections.
Chubb dispatches certified specialists to perform a HomeScan, which may reveal leaks, missing insulation, and faulty electrical connections.
Identity management services
Chubb's identity protection aims to prevent identity theft before it happens. If your identity is compromised, this service can make recovery easier for you.
You'll get a dedicated fraud specialist who will guide you through all the steps of the recovery process.
Here are some other benefits and services extended to Masterpiece® Homeowners customers:
Tree removal after a storm
Restoration of electronic data destroyed by computer virus
Lock replacement if keys are lost or stolen
Life and Health Insurance
Life insurance policies offered by Chubb include:
Cancer insurance
Disability
Supplemental health insurance
Critical illness
Bottom line
If you are looking to save money on your overall insurance costs, Chubb may not be the provider for you.
The fact that their "Bespoke" services cover scenarios involving family farms, collectors concierges, and family offices should tell you all you need to know about Chubb's clientele.
Although you may not be in their target market at the moment, it's good to know a company that can ensure valuables when you reach the financial milestones justifying their coverage.