Liberty Mutual Insurance 2023 Review: Compare Pros and Cons
Our review of Libert Mutual Insurance looks at the different types of coverage offered, especially when it comes to ways to customize a policy.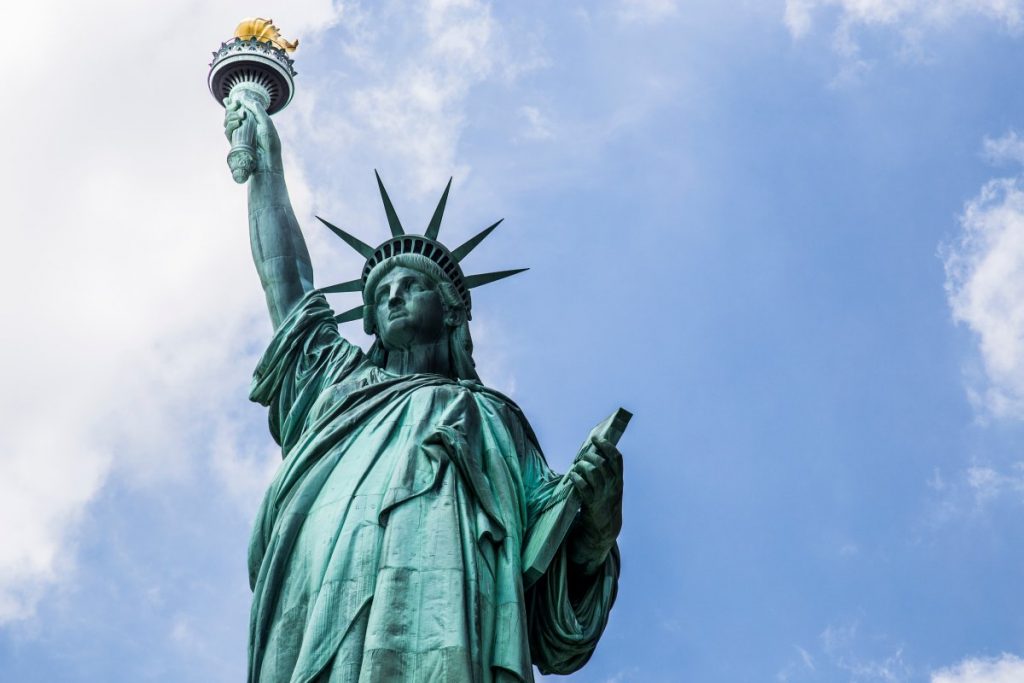 Liberty Mutual Insurance is a global insurance company that offers a variety of personal and business lines of insurance.
Most people know the Liberty from their catchy jingle and the popular TV commercials, but it's helpful to know that they actually have some solid insurance offerings.
Liberty Mutual has a standard slate of coverages plus a few specialty lines of insurance.
If you'd like to know more about Liberty's insurance coverage, pricing, and industry standing, here's more information to see if they might be the right insurance provider for your needs.
Liberty Mutual Insurance Pros & Cons
Background: Liberty Mutual Insurance
Founded in 1912, Liberty Mutual is the sixth-largest global property and casualty insurer based on 2019 premiums.
The company ranks 77th on the Fortune 100 list of largest corporations in the U.S. based on 2019 revenue. As of December 2020, Liberty Mutual reported $43.8 billion in annual consolidated revenue.
Liberty Mutual Insurance now employs over 45,000 people in 29 countries and economies around the globe.
They offer a wide range of insurance products and services, including personal automobile, homeowners, specialty lines, reinsurance, commercial multiple-peril, workers compensation, commercial automobile, general liability, surety, and commercial property.
Industry ratings
Liberty has a solid history and financial standing. A.M. Best Co. gives Liberty an 'A' which is the third-highest of 16 ratings. This assessment denotes stability along with the ability to meet ongoing obligations to policyholders.
Moody's, a business credit ratings firm, gives Liberty an 'A2' which is the sixth-highest of 21 ratings. This rating signals an upper-medium investment-grade along with low credit risk.
J.D. Power 2018 Independent Insurance Agent Satisfaction Study found that Liberty's business insurance unit had the most satisfied insurance agents.
Finally, Liberty's Better Business Bureau profile indicates that there were 1,012 total complaints in the last 3 years of those; 336 complaints were closed in the last 12 months.
Customer service
Like most national insurance carriers, Liberty's customer service can be handled online or by calling their dedicated customer service phone number.
Liberty's app, available for both Android and iOS devices allows customers to access sales and claims processing, plus a number of additional account features:
ID cards
Bill payment
Filing and managing claims
Policy documents
Ability to update policies
Seeing policy and coverage details
They also offer other options for customer support, including:
The Liberty online portal (via web or app)
Text
Twitter
Facebook messenger
Phone
Mail
Liberty Mutual Auto Insurance Overview
Liberty Mutual Insurances website breaks down their insurance policies as flexible and customizable.
Customers can opt for standard converge types, then add more features to their policy at an additional cost.
Here's a look at their standard coverage options:
Collision
Pays for damage when you, someone, or something collides with your vehicle.
Comprehensive
Covers damage done to your vehicle by fire, weather (like a flood), vandalism, or even an animal. It can also cover theft and may be required for some leased or financed cars.
Medical payments
Pays for any medical bills you incur from being in an accident.
Property damage
If you damage someone else's property with your car, this liability insurance pays for it.
Bodily injury liability
If you are found to be at fault in an accident, this insurance will cover the medical bills of those injured in the accident.
Liberty offers the following optional coverages at an additional cost:
New Car Replacement™
If you total a new car, Liberty will cover the costs of replacing it, not just the depreciated value.
Liberty also offers a separate coverage type, Covered by Better Car Replacement™, that will give you give you money for a model that is a year newer than your totaled car.
Accident forgiveness
If you've been accident-free for 5 or more years, an at-fault accident won't count against you.
Liberty Mutual Deductible Fund®
You can pay towards your deductible each year in small monthly amounts. Liberty also contributes money to this fund on your behalf.
As a result, you could end up paying a lower deductible amount in the case of an accident.
Uninsured motorist
You're protected in an accident if the at-fault driver is uninsured. Depending on the coverage you choose, it can pay for both bodily injury and property damage.
Rental car reimbursement
If you're in a covered accident, your car rental costs will be reimbursed.
Plus:
If you have your car repaired at a Liberty Mutual-approved repair facility and allow Liberty to arrange for the rental car, they will pay your rental costs for as long as it takes to fix your vehicle.
Roadside assistance
Liberty's 24 -hour roadside assistance covers problems like flat tires, dead batteries, running out of gas, vehicle lockouts, and towing.
Gap coverage
Gap coverage will cover the remaining amount you owe on a financed or leased car. If your vehicle is totaled, gap coverage makes it so that you don't have to pay out of pocket for what is owed on your contract or car loan.
Original parts replacement
Allows you to replace any damaged parts of your vehicle with the original manufacturer's equipment or OEM parts. If those are not available, Liberty will provide an estimate that includes comparable or reconditioned parts.
Coverage for teachers while on school grounds
This coverage applies while a teacher is at the school during regular school hours or for school-related events. Covered incidents include vandalism, collision, stolen supplies, or school property in your car.
Tourists driving to Mexico
If you're planning a trip to Mexico, you'll need coverage from an admitted and authorized Mexico Insurer to drive across the border. Liberty provides auto insurance through their partner, MexPro.
Auto insurance discounts
Here are auto insurance discounts Liberty offers to its policyholders:
Homeowner discount
Military discount
Eary shopper discount
Good student discount
Student-away-at-school discount
Purchase a policy online
Advanced safety features discount
Alternative energy discount
Anti-theft device discount
Accident/violation free discount
RightTrack (good driver discount)
Multi-policy discount
Multi-car discount
Automatic payment
Paperless policy discount
Liberty's auto insurance offerings vary by state.
Not all coverages and discounts are available in every region due to local laws and regulations.
Be sure to speak with an agent so that you understand the auto coverage mandated by your state.
Liberty Mutual Homeowners Insurance Overview
Liberty homeowners insurance also has standard coverage you'd expect from a national insurance carrier.
Covered perils include damage from fire, water, wind, hail, theft, and vandalism.
Here's what Liberty homeowners insurance covers for your home or condo:
Dwelling liability
Personal property
Personal liability
Living costs (if you are displaced due to a covered incident)
In addition to these coverages, you may be able to add the following endorsements to your homeowners policy:
Water backup (sewers, drain, and sump pump)
Valuables like jewelry and antiques
Property replacement at current market prices
Hurricane
Inflation Protection (for coverage limits that erode over time due to inflation)
Homeowners insurance discounts
Claim-free rewards- You can save on your premium when you switch to Liberty without claims in the past five years.
Safe homeowner program- If you are claims free for 3+ years with Liberty, you could be eligible for a discount
Early shopper discount- Save if you sign up for a new policy with Liberty before your current policy expires
Insured to value discount- Insure up to 100% of the cost to replace your home
Homebuyer discount- For newly constructed homes, home purchase or renovated home
New roof discount
Multi-policy discount
Full payment discount
Go paperless discount
Liberty Mutual Life Insurance Review
Liberty offers the following life insurance products:
Term insurance
Liberty's term insurance policies are ideal for young families that need affordable life insurance with a substantial death benefit. For those that are healthy, this coverage is pretty inexpensive.
The terms offered are for 10, 15, 20, or 30 years with the option to continue coverage at the end of the level term period.
You can customize this policy with riders or add-on benefits.
Liberty also offers temporary coverage that omits the longer application process and medical exam.
Whole life insurance
Liberty's whole life insurance product is a permanent life insurance coverage that doesn't require a long application or medical exam.
The policy accumulates a cash value that can grow tax-deferred. T
he company also offers a minimum guaranteed return on this cash value. For those who need to borrow against the cash value, there is immediate access to the policy's principal.
Fix annuities/income
With a Single Premium Deferred Annuity (SPDA) or Fixed Indexed Annuity (FIA), policyholders make one lump-sum premium payment in exchange for a guaranteed income stream in their retirement years.
With this product, there is a long-term interest rate guarantee plus access to cash for certain qualifying conditions for annuity owner and spouse.
Policyholders can also invest in market indexes to potentially earn more on their money.
Bottom Line
Liberty Mutual Insurance is a massive property and casualty insurance firm whose offerings are very similar to key competitors like Allstate, Statefam, and Nationwide.
Their pricing and discounts are also on par with similar national insurance carriers.
If you are looking for stability, a long-standing reputation, along with financial strength, Liberty Insurance could be a solid, reliable choice.