Northwestern Mutual Insurance 2023 Review: Flexible Riders
Our review of Northwestern Mutual's insurance offerings looks at the different policies and optional riders to help cover the financial security of your family.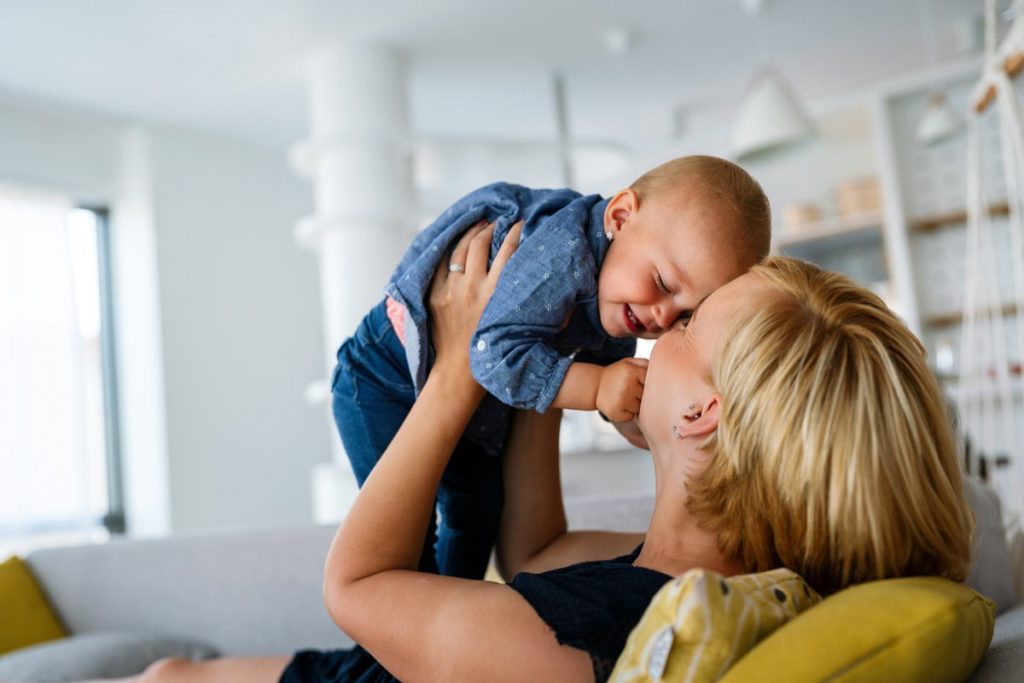 Northwestern Mutual is a financial services company that offers various products and services like insurance, retirement, investment, and general financial planning for personal and clients.
The company's core product offerings revolve around insurance, however.
If you are considering Northwestern mutual for your insurance needs and want to know more about the company's insurance coverage, pricing, and industry standing, here's more information that might help.
Northwestern Mutual Background
Northwestern Mutual, also known as The Northwestern Mutual Life Insurance Company, was founded in 1857 in Wisconsin. Today, the company has over 4.5 million clients with a 96% client retention rate.
The insurance company is organized as a mutual company which means its owned by its policyholders instead of shareholders. This structure makes it possible for eligible policyholders may receive dividend payments from Northwestern Mutual.
Northwestern Mutual Insurance Pros & Cons
Industry ratings
Several ratings companies have evaluated northwestern mutual's financial strength.
Overall, all ratings are positive and suggest financial viability for the near and long term:
Northwestern Mutual industry ratings
| Ratings Company | Rating | Outlook |
| --- | --- | --- |
| AM Best | A+++ | Stable |
| Fitch Ratings | AAA | Stable |
| Moody's Investors Service | Aaa | Stable |
| Standard & Poor's | AA+ | Stable |
Other accolades and recognitions include:
Ranked among the top 5 independent broker-dealers (Financial Advisor Magazine and InvestmentNews)
Top-ranked for disability income insurance based on direct premiums earned
Northwestern Mutual is not accredited by the Better Business Bureau. Northwestern Mutual's BBB profile, however, reports 18 complaints closed in the last three years and nine complaints closed in the last 12 months, which is especially low for a company of this size.
Customer service
Northwestern Mutual's website has some customer service functionality.
For example, customers can initiate claims and access the following accounts types:
Personal Insurance & Investments
Brokerage & Advisory
Trust & Private Client Services
Most client interaction will require the help of one over 6,400 Northwestern Mutual financial advisors.
The "Find a Financial Advisor" section of the website requests information like financial goals, age, ZIP code, and annual household income, to find a nearby financial advisor.
Life Insurance Overview
Here's a breakdown of Northwestern Mutual's life insurance products.
Term life insurance
Term life, as the name suggests, covers a term or period of time. Typically, term insurance covers 10-, 20- or 30-year periods or until a certain age.
For this reason, term life insurance is typically the most affordable insurance option.
According to Northwestern Mutual'swebsite, a healthy, 35-year old male that purchases a Northwestern Mutual's Term to Age 80 policy for $500,000 will have a premium as low as $306 per year. The premium increases annually until the term expires.
At the end of the policy's term, no death benefit is paid if the policyholder dies.
To avoid this scenario, Northwestern Mutual does offer the option to convert term policies to a permanent life insurance policy. There are several benefits to converting a term policy sooner than later:
Guaranteed acceptance: No underwriting or medical exams are necessary
Lock in lower premiums: Premiums will not increase as you age
Cash value: Policyholders will have more time to accumulate cash value in their policy
Living benefits: Loans, collateral, and access to cash
Whole life insurance
Northwestern Mutual's whole life insurance product is a permanent life insurance policy (i.e., lifetime protection) with a consistent premium that accumulates a cash value that grows tax-deferred.
Policyholders can borrow against this cash value as needed. Any outstanding loan balance against the cash value of whole life reduces the policy's death benefit and cash value.
If the policy lapses or is surrendered, loan disbursements may become taxable.
Here are some additional highlights regarding the cash value of Northwestern Mutual's whole life policies.
The cash value :
Is guaranteed to grow over time
Grows tax-deferred
Will never go down
Can be used for anything, anytime3
Gives policyholders a safety net if they unexpectedly need access to funds
Can protect policyholders from market volatility
This policy type is ideal for someone willing to pay higher premiums for more permanent coverage.
For example, for those nearing advanced age or with health issues, whole life insurance may be a better option than a term life policy.
Universal life insurance
Universal life insurance is very similar to whole life insurance.
The main difference:
Both premiums and death benefits are flexible for universal life insurance and can fluctuate while the policy is active.
This type of policy might be ideal for policyholders with fluctuating income.
For example, business owners, people with seasonal or sporadic work, or those who expect their income to change might rely on flexible payment options to keep their life insurance policy active.
Like whole life, universal life insurance offers permanent coverage, with options to build and borrow against the cash value. As long as policyholders pay the required premium, their loved ones will recieve the death benefit when the insured passes away.
Northwestern Mutual has two universal life insurance products:
Custom Universal Life (CUL)
CUL offers the most flexibility when it comes to choosing a death benefit and premium payment schedule.
CUL can help policyholders meet certain financial goals like ability to build a tax-deferred value or borrow against the policy for extra cash.
Single Premium
A Single Premium universal life policy lets clients pay a lump sum from an inheritance, bonus, windfall, or other source of income to purchase a permanent life insurance policy.
This option can provide heirs with an income-tax-free death benefit that could potentially be larger than the one-time premium payment.
Disability income insurance
According to Northwestern Mutual's website, "One out of every four employees will be disabled for three months or more at some point during their career."
Disability insurance can help replace a portion of income or cover the cost of household services for stay-at-home-parents if illness or injury prevents an employee from doing their job.
Even if you have group disability insurance through your employer, you should be aware of some of the potential limitations of those benefits. Group disability insurance typically:
Only covers a portion of your income (typically 50%–60%).
Delivers benefits often subject to income tax.
Ends when you leave the company.
Offers short-term benefits (typically only 6–24 months).
Northwestern Mutual also offers special disability policies for physicians and dentists.
The company's Medical Own Occupation disability insurance product is for doctors and dentists that become sick or injured and are unable to practice as usual.
This flexible coverage allows for benefits that could support different scenarios, including:
Continuing to work while receiving a partial benefit
Stopping work while collecting a full benefit
Switching gears to a new career altogether
Long-term care insurance
U.S. Department of Health and Human Services determines that the lifetime risk of needing and receiving long-term services and supports is 70% for those that live past the age of 75.
Also, Northwestern Mutual's 2016 C.A.R.E. (Costs, Accountabilities, Realities, Expectations) study found that expenses relating to caregiving made up around one-third of a caregiver's monthly budget.
For this reason, it's vital to incorporate long-term care into financial planning scenarios for yourself or aging loved ones.
Northwestern Mutual's long-term care policies and benefits are issued and managed through their affiliate company, Northwestern Long Term Care Insurance Company.
Because covering long-term care costs can be a complex issue, it's best to reach out to a Northwestern Mutual agent to go over policy options that will work for your situation.
Bottom Line
Northwestern Mutual is a financial services company that's been around for many years. It has a top-rated reputation for servicing and retaining clients.
Now:
If you are just starting out on your financial journey, many of their services and product offerings could be overkill.
However, it's worth noting that the journey to financial stability should start sooner than later.
For those who would like access to more sophisticated financial services and products without paying top-dollar, it might make sense to start with an entry-level product like term life insurance from Northwestern Mutual. This way, you can start working with a Northwestern Mutual financial advisor as soon as possible.
Through this approach, you'll stay on their radar for annual insurance check-ups, which could provide the opportunity to grow into more "bespoke" financial offerings a company like Northwestern Mutual provides.
You might not have a dire need for all of their offerings at the moment, but it might be worth it to get an estimate for insurance products that are an immediate good fit or soon will be.
Having a high-quality financial planning service at your fingertips will pay dividends (both figuratively and literally with Northwestern Mutual) down the line.