Transamerica Life Insurance 2023 Review: Focus on Whole Life
Our review of Transamerica life insurance products looks at the different policies offered, especially the different riders and customizations available.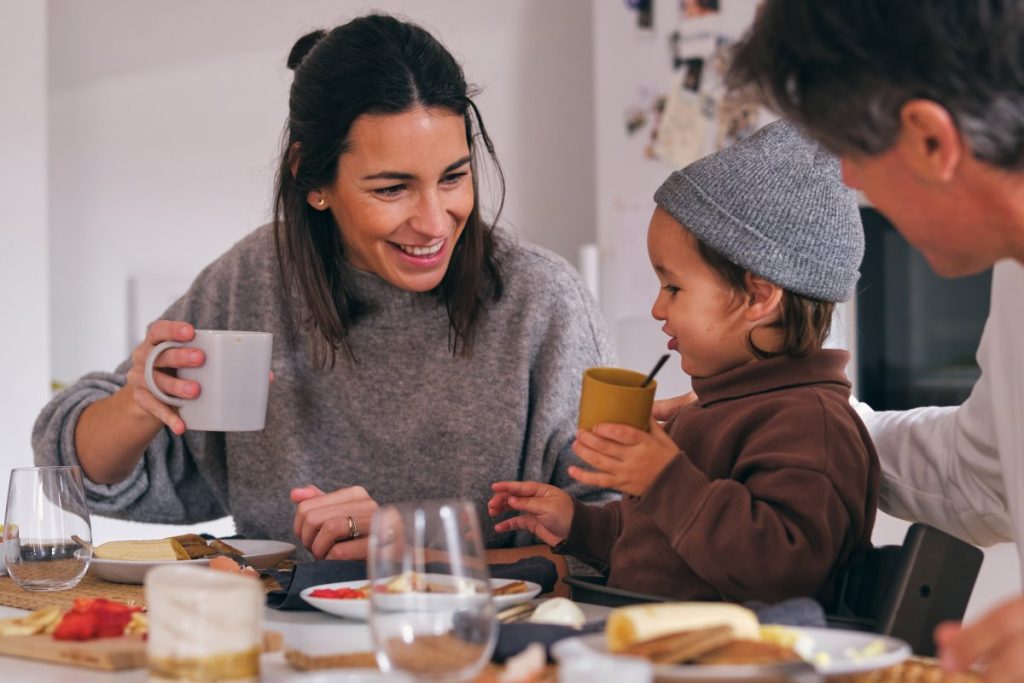 Transamerica is a financial services company that offers various financial products and services like insurance, retirement, investments, and benefits.
The company's primary product offerings focus on permanent life insurance with multiple options for "living benefits" riders.
If you are considering Transamerica for your insurance needs and want to know more about the company's coverage, pricing, and industry standing, here's more information that might help.
Transamerica Insurance Pros & Cons
Background on Transamerica
Transamerica was founded as a bank in 1904 by Amadeo Giannini. He had a long-standing reputation for helping small merchants and immigrant farmers that came to the Bay Area.
The idea behind the company was to make financial services to everyone.
Through a series of mergers, acquisitions, and restructuring, Transamerica began focusing on insurance products in 1956.
Today, Transamerica is a holding company for several financial services companies that serve millions of customers throughout the United States.
Industry ratings
Several ratings companies have evaluated Transamerica's financial strength.
Overall, its ratings are favorable and suggest financial stability for the near and long term:
Transamerica industry ratings
| Ratings Company | Rating |
| --- | --- |
| AM Best | A+ |
| Better Business Bureau | A- |
| Comdex Ranking | 86 |
| Fitch Ratings | A+ |
| Moody's Investors Service | A1 |
| Standard & Poor's | AA- |
Transamerica is accredited by the Better Business Bureau (BBB.)
The company's profile page show there have been 330 complaints closed in the last three years while 105 complaints have been closed in the previous 12 months.
Customer service
Transamerica offers its policyholders access to some customer service functions online.
Some online customer service options including account access, contacting a representative, and enrolling in a plan.
Because their offerings can be somewhat complex with many customization options, the bulk of customer servicing is performed by Transamerica agents or representatives.
Policy Offerings
Transamerica's core product offering is life insurance.
Here's a breakdown of the insurance products and services that they offer:
Whole life
Universal life
Index universal life
Final expense (burial) insurance
Supplemental health insurance and long-term care insurance
Life Insurance Overview
If you are considering Transamerica for your life insurance needs, here are some highlights of their coverage options:
Term life insurance
Transamerica's term life insurance is designed to offer flexible coverage for a specified term: typically 10-,20- and 30-year terms.
Transamerica has two term life insurance products:
Trendsetter® Super Series
This is a term life insurance policy that provides up to $10 million (and sometimes more) worth of coverage.
The amount of coverage you choose is guaranteed to remain the same throughout the entire initial term period.
When the term ends, you may be eligible to convert this policy to a permanent life insurance policy without having to undergo additional medical exams.
This eligibility is based on how policyholders answer specific health questions on the application.
Trendsetter LB: A term life insurance policy with living benefits
The Trendsetter LB policy offers up to $2 million on coverage along with living benefits.
The living benefits provide the option to receive an accelerated death benefit in the event of a qualifying chronic, critical, or terminal illness while the policyholder is alive.
Whole life insurance
Transamerica's whole life insurance product is a permanent life insurance policy.
Like most whole life insurance policies, its premiums remain the same for the life of the policy.
These premiums accumulate a guaranteed cash value which can be accessed through a loan. When the policyholder dies, their loved ones will receive a death benefit that is generally free from federal income tax liability.
Any outstanding loans that are not paid off are deducted from the death benefit paid out to policy beneficiaries.
Transamerica offers whole life insurance policies for both individuals and groups of employees:
Individual whole life insurance
These policies are available in amounts ranging from $25,000 to $2 million.
This insurance can help with costs associated with final expenses, such as funeral and burial costs.
Group whole life insurance
Transamerica's group whole life insurance policies provide access to a whole life insurance policy through an employer as a voluntary benefit.
Employees need to answer a few health-related questions to gain access to up to $25,000 in guaranteed whole life insurance coverage.
Universal life insurance
Transamerica's universal life insurance is like term life and whole life insurance.
Universal life insurance has two main features: a guaranteed death benefit for loved ones and a cash value.
The cash value earnings grow tax-deferred. This means taxes on these earnings will not be due until they are withdrawn.
Another feature of universal life insurance is the flexibility to change the amount and frequency of premium payments. This might be helpful for people whose income fluctuates or who expect to lose income as they age. As long as there is enough cash in the policy to cover the monthly premiums, the policy stays in force.
Another feature of the policy is that premiums can be allocated towards a basic, interest-bearing savings account or invested in index funds (various stocks.) Cash diverted to index funds may increase the growth potential for the cash value of the policy.
Index universal life (IUL) insurance
Transamerica's index universal life insurance policy product is called the Financial Foundation IUL® (FFIUL.)
This policy also builds a cash value, provides an index fund investing option for premiums, and pays out an income-tax-free death benefit to named beneficiaries.
Additionally, the Transamerica IUL policy offers a guaranteed minimum interest rate or a guaranteed annual rate of return for the cash value of the policy.
This means:
Even if the cash value of the policy is invested in an index fund with losses for a given year, Transamerica guarantees a minimum rate of return.
In this case, the downside of your cash value in the IUL is limited, but so is the upside. Your returns are guaranteed but capped no matter how well the index fund performs. If an index fund performs exceptionally well one year, you may miss out on some of the gains due to the caps or limits Transamerica may have in place for this IUL policy.
For those who are risk-averse, the guaranteed minimum interest rate may feel like a safer investment.
However, with these guarantees, loan options, and other administratively complex features, there will be higher fees.
Other features of this policy include:
Tax-free loans and withdrawals
Tax deferral on any earnings
Tax-free transfers between account options
No-lapse guarantee
Concierge Planning Rider (funeral planning)
Final expense life insurance
This policy type is also known as a burial policy. Because the coverage is typically lower than coverage for term life or a whole life type of policy.
Most times, the death benefit is just enough to cover burial expenses.
As a result, this policy usually does not require any type of medical exam.
Also, there is no waiting period for coverage to begin, and there's no increase in premium due to age.
Transamerica Lifetime
A key feature of Transamerica's permanent life insurance coverage is the ability to customize policies through several riders.
Many of these riders provide living benefits and other lifetime protections.
Here are some available riders that can be attached to Transamerica policies.
Guarantees
Guaranteed death benefit
Guaranteed cash accumulation value
Guaranteed level premium
Living benefit riders
Chronic illness rider
Critical illness rider
Terminal illness accelerated death benefit
Riders and options
Disability waiver of premium
Income protection option
Guaranteed insurability benefit rider
Term insurance rider
Children's benefit rider
Accidental death benefit
Multiple pay options
Pay to age 100
Short pay scenarios for 10, 20, and 30 years
Various payment options like direct bill, EFT, federal allotments, and salary deductions
Express underwriting
Foreign national coverage of up to $250,0000
Preferred rates for nonsmokers
Bottom Line
Transamerica is a financial services company whose goal is to protect people and their families in both life and death.
Their permanent life insurance products demonstrate this with living benefits riders. Though permanent life insurance isn't for everyone, Transamerica could be an option to explore for those who need it.
If term insurance works for you, Transamerica does have an option that, like its permanent life policies, offers a living benefit rider.
If you are exploring term life insurance options, it can't hurt to add Transamerica to your quote lineup for this reason.
Either way, Transamerica has multiple policy customizations to fit many scenarios. Getting a quote for their customized insurance could help you find an ideal insurance product at a reasonable price.