Q: I hear that it is much easier to focus on saving when you have different savings accounts for separate goals. Should I open multiple accounts to utilize this savings strategy?
– Marie J.
A: If you're able to save consistently and complete the savings goals without losing your motivation, then it is a great strategy to tackle money goals. To that point, it's crucial to make realistically attainable goals with set time frames. By removing ambiguity and setting deadlines, you're less likely to dip your hands into these accounts and delay the goals.
Some online banks make it extremely easy to open multiple savings accounts. Capital One 360 lets customers create sub-accounts, each of which have their own account numbers, and give them nicknames. Ally Bank doesn't offer sub-accounts but the online bank lets customers create additional savings accounts, with the option to nickname them.
Because most online savings accounts do not have monthly fees, they are easy to maintain even if you have small money goals. Once you complete a goal, you can change the account's nickname to match your next goal.
Savings accounts offered by traditional banks, especially at major U.S. banks, tend to charge monthly fees unless minimum balances or other requirements are met. These accounts are not ideal for a multiple-account setup because you'll have to keep enough funds in each individual account to avoid the monthly fee.
Additionally, most of these big banks don't let customers nickname their accounts. So, you have the take on the responsibility of keeping track of which account is designated for a certain goal. (Using personal financial management tools like Mint, you can assign goals to a specific account even if you cannot name the account.)
For a savings strategy that employs multiple accounts, the most compelling reason to use an online bank is the high savings rate. For instance, the savings rate at Ally Bank is 0.84% APY while the savings rate at Bank of America is 0.01% APY.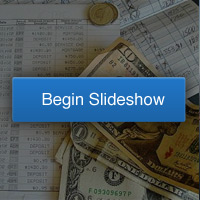 Related Stories:
Having Fewer Bank Accounts Makes You a Better Saver
Savings Rates Report May 2013: Major Cuts at Online Banks
Your Monthly Bills: Watch Out for Hidden Fees