The Top U.S. Luxury Home Markets and Most Expensive ZIP Codes
High ranking luxury home markets across the U.S. attract celebrities and the wealthy. See where multi-million dolar luxury home sales are highest.
Naturally, wealthy and powerful people like to live in expensive, luxurious digs and homes that are valued in excess of $5 million have been selling steadily in several concentrated markets.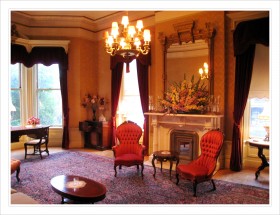 According to the Coldwell Banker Luxury Market Report, several cities across the U.S. are hot spots for the fabulously well-to-do, where a flurry of high-value home sales occurred between June 2012 and June 2013.
Beverly Hills, ZIP code 90210
This ZIP code is famous for more than its namesake television show, and it was no accident Beverly Hills 90210 was chosen as the setting for the '90s show. During the period reported by Coldwell Banker, a total 80 homes valued at over $5 million changed hands in this celebrity paradise.
Of those luxury home real estate sales, 18 homes sold for over $10 million, putting this notorious ZIP code at the top of the list of high-value home sales nationally.
Manhattan, ZIP code 10013
Who would be surprised to find Manhattan near the top of the list of multimillion dollar homes? Several Manhattan neighborhoods, like Greenwich Village and the Upper West Side (especially near Central Park), serve as homes to celebrities, socialites, Wall Street players, international moguls and other financial high rollers.
During the reported time frame, this ZIP code boasted 45 sales of homes for more than $5 million. Sixteen of those changed hands for over $10 million each, proving the Big Apple is still attracting wealthy buyers.
Aspen, Colo., ZIP code 81611
As the only city that isn't a beach goer's fantasy to make the top ten, Aspen is rich in other assets. This mountain resort area features plenty of skiing as well as ample nightlife and fine dining to keep the wealthy entertained.
According to the report, sales of homes over $5 million in Aspen trailed Manhattan's 10013 by just one sale, with 44 homes sold. Aspen tied with Manhattan for sales of homes priced at over $10 million with 16 of those sold, putting the two cities neck and neck in the running toward the highest in luxury sales.
Miami Beach, ZIP code 33139
Miami Beach is a destination for the wealthy due to its warm climate, plentiful beaches and world-class shopping and nightlife. A mix of international cultures and party spots, South Beach has kept Miami Beach on the map as a vacation magnet, and multimillion dollar home buyers like it too.
Miami Beach sold nearly as many homes for over $5 million as Aspen, coming in at fourth place with 44 homes sold. Only 11 of those properties, however, went for over $10 million.
Montecito, Calif., ZIP code 93108
Home to less than 9,000 people, according to 2010 U.S. Census data, and possessing about 3,000 single-unit homes, Montecito's small number of residents include some heavyweight buyers. Forbes magazine has ranked the area as one of the wealthiest U.S. communities, and celebrities who have called this unincorporated town home include Drew Barrymore, Oprah Winfrey and Ellen DeGeneres.
Montecito rounds out the top five cities with the most luxury homes sold. With great views overlooking Santa Barbara and a microclimate much like that of the Mediterranean, wealthy buyers found the area attractive enough to snap up 38 home selling for over $5 million from June of 2012 through June 2013.
With average home prices across the U.S. running somewhere in the range of $150,000, these exceptional multimillion dollar homes seem out of reach to most Americans, although mortgage lenders have recently loosened standards in approving jumbo loans.
For more information about mortgage rates on regular and jumbo loans, visit out mortgage page.
Related Stories:
3In the Market for a New Home? Understand Mortgage Closing Costs