5 Ways to Save on Car Insurance Rates
If you're a first-time car owner or a current car owner looking to renegotiate or shop for other options, these are some ways you can save on car insurance.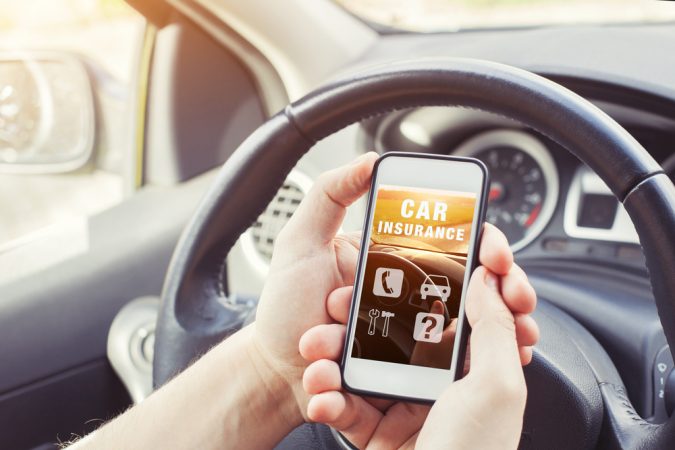 Owning and maintaining a car is a huge responsibility. It's also the responsibility of the owner to insure the car to protect against any liability if the vehicle is involved in an accident. Many auto insurance companies often claim that they can offer the lowest rates available with minimal monthly payments.
Depending on the state, insurance rates can vary per month. If you're a first-time car owner or a current car owner looking to renegotiate or shop for other options, these are some ways you can save on car insurance. Remember, smart planning can help you grab a lower rate and get a nice deal.
1. Shop around online
On various websites, you can easily enter your zip code to request a free quote on car insurance. This tool allows you to compare rates in your immediate area. Before making a solid choice of sticking with one insurance company, actively shop around online to see what lower rates you can get and use this time to also read testimonials and reviews.
Also, when you shop for your insurance online you can get a lower rate than if you were to shop through the phone book or walking into an insurance center. By inputting your personal information such as age, claim history and driving record, you can determine what your average monthly payment will be.
2. Purchase a small vehicle
The type of car bought will determine the amount of the monthly premium. Of course, if the vehicle is inexpensive, most likely the insurance will be also.
If you buy a sports car, even though it's a smaller vehicle, the premiums can be higher because of the risks associated with accidents with sports cars.
If your car is an older model and paid for, you may want to consider dropping your collision coverage. This usually covers damage that is caused to your vehicle by you, which, in most policies makes up a big portion of your rates.
3. Be on the lookout for companies that offer discounts
Many will offer a discount if the driver has a clean driving record, free from accidents and traffic tickets or completing driving safety courses. Insurance companies have started the policy of offering discounts depending on how many miles are driven per day.
This pay-as-you-go option allows drivers to report driving speed and the number of hard stops per day. Some insurers provide a premium discount to these drivers, who allow tracking the performance of the vehicle. Ask your insurance company if you can get a discount by insuring more than one vehicle or adding family members to your same policy.
You can also bundle home and life insurance or renter's insurance with auto insurance to receive a discount.
4. Installing safety devices
When you have a safety device in your car, you can get lower rates. Ask your insurance agent which safety devices the company can provide in order to receive the discount.  Buy the devices and install them prior to purchasing the insurance.
5. Safe driver
If you're a safe driver some companies reward these drivers with a better premium. Avoid getting speeding tickets and try not to get into any accidents and you can save up to 5% or more. Some may even pay you if you don't receive any violations, or points on your license; usually every three years. Some insurance companies even offer discounts to students and teachers.