How to Get Discount Tickets to DisneyLand
Here are 10 budget hacks that will help you get cheap Disneyland tickets.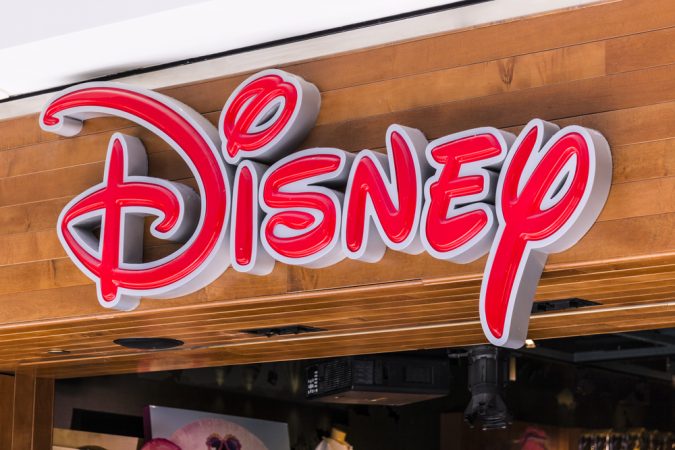 The cost of admission to the happiest place on earth has increased by over 50-percent since 2003. But don't let this stop your plans to tackle Space Mountain.
1. Apply for a Disneyland Rewards credit card.
Are you a hardcore Disney fan and make the visit every year? Or even several times a year? A Disney Rewards Credit Card may belong in your wallet.
The Disney Rewards Credit Card offers 1% in Disney Dream Reward Dollars on all card purchases. The Disney Premier Visa Credit Card offers 1% in Disney Dream Reward Dollars on all card purchases and 2% in Disney Dream Reward Dollars at gas stations, grocery stores and most Disney locations, making this card a must-have secret weapon for Disney-bound families.
Disney Dream Reward Dollars can be redeemed for theme park admission, food, credit toward airline travel and DisneyStore.com purchases.
2. Visit in the off-season
The weather might be great, but visiting Disneyland during spring or summer months can be overwhelming. The park is very crowded, the lines for rides can be hours long and neighboring hotels hike up their prices for tourist season.
If you and your Disney posse don't do so well in crowds and paying $300 for a hotel per night is simply out of the question, fall and winter months are the absolute best time to visit. While there are no ticket discounts, families can save on hotel and flight costs.
Locals benefit from the shorter lines, fewer crowds and having the option to take pictures with Mickey during the weekday.
3. Free Parking through AAA Disneyland Vacations
As if it didn't cost enough just to walk through the turnstiles, there's parking.
If you have a yearly AAA membership, that card comes in handy for more than just towing your car and changing your dead battery. Book your Disneyland vacation through AAA, and receive complimentary parking.
In case you are on the fence about whether AAA is worth the cost, a classic membership in California is $48.
4. Are you a blogger? Apply for a media pass.
Do you write for a living and can prove your employment, self or otherwise? You may qualify for two complimentary media tickets.
Simply send a public relations courtesy ticket request with Disneyland News at least one week prior to the media visit. Of course, there are stipulations. Media tickets are not issued December 24 and January 2. Also, approved media will receive two Park Hopper Tickets that are valid for one day at Disneyland and Disney California Adventure Parks once every 12 months.
5. Flying in for an extended visit? Check AirBnb.
Whether traveling solo or with the better half and kids in tow, hotels are not your only lodging option.
AirBnb provides extended lodging options through private renters. You can rent a room or rent out an entire apartment, condominium or home. However many people you are traveling with, there are affordable accommodations available through AirBnb.
During holiday weekends, costs for private rentals can rival that of on-site Disneyland hotels. However, the AirBnb option may still be cheaper in the long run. If a family of four rents out a private home or apartment for an extended stay, a private home will come with a kitchen and laundry facility. At hotels, room service is very overpriced and laundry is an additional travel cost, especially if traveling with children.
Renting a private residence allows you to shop at a local market, prepare your own food and do laundry, if necessary, at your own convenience.
6. Have Kids? Buy the Disneyland swag ahead of time.
Have you ever noticed how whenever you exit a ride, the exit takes you through a gift shop? That's not by accident. After rides, children especially are very excited and impressionable. Exiting, literally, through the gift shop is to get children hyped up for all the expensive costumes, backpacks, hats and other various Disney souvenirs.
If you will be accompanying a little prince or princess to Disneyland, beat those gift shops to the punch. Buy that Disney gear ahead of time on Amazon or take a trip to your local Disney store. Also, check out Pinterest for fun DIY Disneyland costumes and hat projects.
7. Affordable Disneyland souvenirs actually exist.
Princes's dresses that are sold in Disneyland gift shops can set you back $60. Character plushes, depending on the size, can easily cost over $20. Souvenir costs can add up fast, especially for families with more than one child. But, if you forgot to gear up for child before hand, don't fret.
Believe it or not, there are actually a number of very affordable Disneyland souvenirs available if you know where to look and who to ask.
Pressed pennies are under a buck, with pressing stations all over the park. Other great affordable souvenirs are the $5-and-under Disneyland lollipops, $12-and-under Disneyland pins, $10-and-under key chains and $5 iron-on patches.
The park also has free goodies for visitors. Ask the host in The Haunted Mansion foyer for a "death certificate" before the ride. If you survive, they'll have the certificates waiting for you, free of charge. Also, at the end of the Jungle Cruise, ask a cast member for a free map.
8. Check for Dapper Day deals and discounts.
If you are not aware of Dapper Days at Disneyland, you should be.
Buzzfeed called Dapper Day "the most fashionable day of the year.  Lots of people gather at Disneyland in their Sunday best. Whether vintage inspired or chic and modern, everyone from all fashion walks of life are welcome."
While Dapper Days are privately organized and not officially associated with The Walt Disney Company, there are still deals and discounts to be had.
Dapper Day participants can take advantage of on-site 50-percent off Disneyland hotel rates. Don't quite have the scratch for an on-site hotel? Call Howard Johnson of Anaheim directly during Dapper Days for special hotel rates. Or enjoy their year-round 15-percent discount for Disney fans.
9. Your two-year-old can get in for free.
A big factor to consider when budgeting is timing. Your two-month old will not remember meeting Tinker Bell. But your two-year-old might get a kick out of it.
Babies can be tricky at Disneyland. They can't enjoy the rides, they are temperamental, they need a lot of extra equipment to make their day go smoothly like strollers and a bottomless diaper bag, and you can forget about naps. But it may be worth it to take your toddler before they reach that $90, three to nine age bracket. Children two and younger do not need a ticket for park admission, so they get in for free.
Make the most out of your Disneyland budget by waiting a few years. You want your little one to walk away, after all the money is spent and the rewards have been redeemed, with magical memories.