Former Celebrities Who Now Work Regular Jobs
Fame and fortune doesn't last forever. Just ask these washed up celebrities, who went from living the high life as stars to working normal, everyday jobs.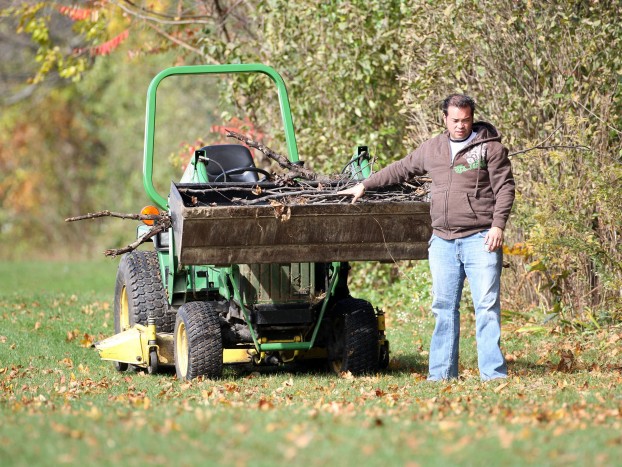 Living with fame and fortune is great while it lasts, but for every mega-star who reaches the A-list, there are plenty of once-celebrities who have to return to normal life. According to the Bureau of Labor Statistics, the average person stays at his or her job for 4.6 years. That means a worker might have more than 10 different jobs by the time they retire. For actors, musicians, and TV stars in the entertainment industry, it's hard to stay on top. There are countless examples of celebrities who lose their Hollywood status or choose to walk away from the spotlight.
In an era when nearly everyone can be a star -- thanks to reality television and the Internet -- it's now easier than ever to become an instant celebrity. Take Susan Boyle, for instance. Boyle rose to fame when a video clip of her audition on "Britain's Got Talent" went viral in 2009. She came in second place on the show and has since sold more than 20 million records -- so it was a surprise when she walked into a gaming company office in Edinburgh to inquire about a customer service assistant position.
No word on whether the Scottish singer ended up applying for the position, but there are several other celebrities who have gone back to the normal life after hitting it big.
Tiffany
Some celebrities try to mount a comeback without much success before finding a 9-5 job.  Pop star Tiffany hit it big in the '80s with a cover of the song "I Think We're Alone Now," but her follow-up albums failed to garner much success. In 2002, the starlet even posed in "Playboy" to break out of her girl-next-door image and drum up some press for her new music, but she failed to recapture the public's imagination.
Tiffany has since appeared in a few reality TV programs -- and even toured with fellow '80s icon Debbie Gibson -- but now runs a couple of vintage stores in Tennessee.
Child stars
A number of child and teen actors have gone on to live relatively normal lives. Jeff Cohen, who played Chunk in "The Goonies," now works as an entertainment lawyer. Charlie Korsmo, who starred as Robin Williams' son in "Hook" and played a nerd in "Can't Hardly Wait," works as a law professor. Cole and Dylan Sprouse, who were mainstays on The Disney Channel from 2005-2011 as the stars of "The Suite Life of Zach and Cody," now attend New York University.
And Dylan made waves when pictures surfaced of him working at a New York restaurant. He explained his job choice in a blog: "I am financially secure, and took this job as a way to primarily feed my over bountiful video game addiction. I also too this as a way to try a new experience, working somewhat below the means I'm used to, as well as a way to socialize and get out of the house."
Reality TV
In the world of reality TV, a number of the genre's biggest stars (at least at the time) have gone on to live normal lives. Jon Gosselin of "Jon & Kate Plus 8" fame has said it was virtually impossible for him to find work after his reality TV show ended. He now waits tables in Pennsylvania.
Two stars who are still trying to capitalize on their reality TV fame -- while living a decidedly normal life -- are Heidi Montag and Spencer Pratt. The twosome gained fame and fortune on "The Hills" as the couple America loved to hate, but the duo now lives rent free at Spencer's parents' beach house in Santa Barbara. They blew through at least $10 million and now live less luxurious lives. Pratt thought about going back to USC to finish his political science degree, but he told "The Daily Beast" --  "What real job—what political world—would want Spencer Pratt, with the stigma I've attached to my name?"
Heidi Fleiss
Like Pratt, some notorious pseudo-celebrities gain fleeting fame because of their scandals and bad behavior. Heidi Fleiss became known as the "Hollywood Madam" because of the prostitution ring she ran in the late '90s, earning millions after only four months in the business. But she was arrested in 1993 for multiple charges, including pandering. She used her notoriety to become a reality TV personality for a while, but in 2007 opened a laundromat appropriately named "Dirty Laundry."
Other, more legitimate stars who have also gone on to live normal lives after hitting it big include Ronnie Devoe from the group Bel Biv Davoe, who now works as a real estate agent, actor Michael Schoeffling from "Sixteen Candles," who works as a carpenter, and "Lassie" sidekick Tommy Rettig, who is now a software engineer.