Citi Now Offers Free FICO Credit Scores to Credit Card Customers
Citi is now giving out free FICO credit scores to credit card customers. The card issuer follows many major card issuers to give out free credit scores.
It looks like Citi is making a slew of changes as the new year approaches. Most recently, it angered checking account customers by revealing higher fees, but then the big bank redeems itself by announcing that it will offer free FICO scores to Citi credit card customers.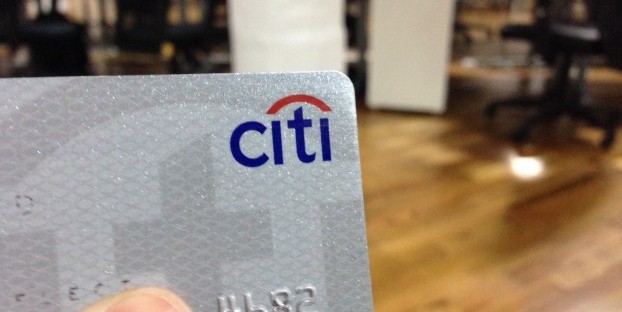 Fernando Wong, 27, a systems analyst in New York City, occasionally checks his FICO score that is provided for free through Discover (another card issuer that gives free FICO scores) on his Discover it card. A FICO score, known as the standard credit score used by lenders when approving someone for loans and lines of credit, helps you measure your credit risk (score of 300 to 850; higher is better).
"I use a mix of tools, like Credit Karma, to stay on top of my credit. But, I really appreciate that Discover gives me the real thing for free," Wong said. He currently holds a FICO score of 777 and he said he'll work to maintain (or improve) his score as he anticipates his first home purchase in the next few years.
That is exactly what Citi's free FICO score program will also encourage its credit card customers to do.
"Regular access to their FICO score can motivate some customers to adopt behaviors that will contribute to their overall financial health," said Jim Wehmann, executive vice president of Scores for FICO, in prepared remarks. "If these trends continue, it could be good news for everyone with a stake in the consumer credit system."
I myself have a Citi credit card, and a couple others, but none of them currently provide me with a free FICO score. Yes, I'd prefer not to pay for my FICO score if I didn't have to. So, this announcement comes as great news to me.
For me, and many Citi card customers, it's about getting a real look into my credit. For Citi, it's about fostering responsible credit behavior, like paying your balance every month and staying under your spending limit.
Available online every month, the free FICO scores from Citi will be based on your credit report data from Equifax, one of the three major U.S. credit bureaus. The free FICO score program is offered only to the 23.5 million customers who have Citi-branded credit cards, not those from partnered brands.
According to a Citi spokesperson, these are the exact same scores that Citi uses to approve and deny Citi credit card applicants.
Citi is following the footsteps of a few major card issuers by offering these free FICO credit scores to credit card customers starting in January 2015. Discover and Barclaycard are among the two major issuers that started similar programs last year -- with good response from customers. Other major card issuers, including Bank of America, Wells Fargo and American Express have not mentioned any plans to offer free FICO scores. Capital One already provides a free non-FICO TransUnion credit score through its Credit Tracker tool.
Again, these free credit scores serve to remind us to use your credit cards responsibly -- increasing the chances that these lenders get their money back. Normally, you'd have to pay $19.95 per FICO score. With these free FICO score programs, you can (and you should) stop paying for FICO scores!
Using the free FICO score to your advantage
So, you're about to get a free FICO credit score, what can you really do with it other than look at it?
Here's what I know about these free FICO score programs: currently, Discover and Barclaycard customers are saying that they only see their FICO scores, not the specific aspects that make up those scores. For instance, they don't see the number of credit accounts, credit limits, account balances, etc.
You can expect Citi's program to be the same.
The FICO score report, however, does give a few pointers on your score. One example is "the lack of recent revolving account information," which means that you should have something like a credit card to add to your mix of credit lines.
To get a better picture of your credit profile, use free tools like Credit Karma and Quizzle, which will pull information from your credit report. You'll see the actual credit lines, balances and payment histories under your name.
Tip: Once per year, you can get a free credit report from each of the three U.S. credit bureaus -- Equifax, Experian and TransUnion -- by visiting www.AnnualCreditReport.com. I suggest spreading them out every four months so you can monitor your credit throughout the year.
With a monthly FICO score and free credit report data, you get to keep a close eye on your entire credit profile.
But, lets get to the good stuff.
As you watch your credit score improve, you can take many steps to upgrade your financial situation, such as:
Ask for a lower interest rate on your credit cards (all credit cards, not just your Citi card).
Request a credit limit increase on your credit cards.
Refinance a major loan, like a mortgage or auto loan.
These are just some of the actions I would take to improve my finances, and so should you. Most people who don't look at their credit on a regular basis aren't sure when they qualify for better terms. Soon, these free FICO scores on Citi cards will give me, and you, that knowledge.