How to Financially Prepare for Death
Preparing your finances for death isn't an easy topic to think or talk about, but it's an important one. Here are a few tips to help.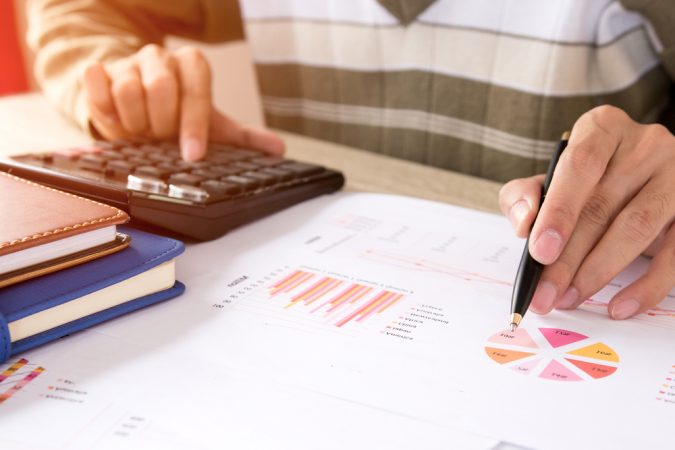 Preparing your finances for death isn't an easy topic to think or talk about, but it's an important one. What would happen to your finances if you died? Would your surviving family members be left in a bind? These are tough questions to ponder, but you have to ask and answer them so that your finances are left secure upon your death.
Here are a few tips on things you can do to get yourself -- or your loved ones -- financially prepared for death:
Write a will
Your will is what determines who will carry out your wishes after your death. It's important to establish who will receive your assets, who will care for your pets and other details that will affect your surviving family. With a will, you can also designate who you want to transfer your bank or retirement accounts to as well as other financial assets.
Keep the will in a secure place that can be easily accessed should a death happen. Without a will, your family could have trouble gaining access to your assets or lose control of how they will be distributed. Do you really want someone else to determine how your assets are going to be distributed? Not getting your financial house in order before your death can cause tension at a time where many of your loved ones will already be stressed, so don't put off drafting a will -- naming the people you want to appoint to handle administering your estate. Remember to review the will and update it every so often, too.
If you need help drafting your will, consider hiring an attorney, financial planner or even utilizing estate-planning software.
Keep your documents in order and up to date
Surviving family members and loved ones might need to gain access to things like your checking account or apply for any available pension benefits after your death. So it's important to keep your documents in order and to make a list of your online accounts and user names. You can use a storage site like SecureSafe to list all your accounts or write out that information on a document that you keep in a safe place. Include things like savings account numbers, investment information, retirement account data, and insurance policies.
In addition to listing all of your financial assets, you should also include a record of your liabilities. That means all the debts you owe, from credit cards to car payments to other bills. Also, it's a good idea to include tax-related documents and data.
Wherever you decide to store your important documents and personal information, make sure that family members can easily access it. Having these documents locked up in a safety box is no good if no one knows to look there after your passing. Also, you might consider including a contact list of people you would want to be notified of your passing with the other documents.
Fill out the beneficiary forms
Make sure you have properly filled out your beneficiary forms. Some state and federal laws may complicate your final wishes -- even if you have drafted a will -- if you haven't filled out the necessary paperwork.
Prepare for your funeral
Dying isn't cheap and neither is having a funeral. From a casket to memorial service expenses, there are a lot of costs associated with death. The last thing you want your surviving loved ones to be faced with is preparing to bury you with costs piling up. So think about the viewing, casket, plot of land, burial services, etc. Budget what you think your funeral might cost and either prepay for it, set that money aside, or add the amount to a life insurance policy.
Consider life insurance
Life insurance can be expensive but provides a reasonable amount of cash for your family at a time when they might really need it. There are two main types of life insurance: permanent and term. What's the difference between the two?
Permanent insurance -- which includes varieties like universal, variable, and survivorship --  is more expensive, but can't be canceled as long as you're paying the premiums on time. It's also a bit of an investment. Every time you pay a premium, a portion of the payment is invested for you (once the salesperson takes a commission, of course). You can use the cash value you build up to purchase additional insurance or borrow against your policy or pull money out as needed for emergencies.
Term life insurance is intended for people who need insurance for a specific period of time. If you pass away during that time, your term insurance will pay a specific amount to your beneficiaries. At the end of the specific period, though, the policy expires (you can renew or extend it in some cases). The big benefit of term life insurance is that it is cheaper.
Whichever life insurance you purchase, make sure that family members have access to the carrier, policy number, and agent that is associated with your policy.
Prepare your health care documents
A health care power-of-attorney form will allow your designated agent to make health-related decisions on your behalf if you are unable to. If you are incapacitated and you don't designate an agent to make these decisions, your family may have to go to court to get someone appointed.
Make your final wishes known
Yes, you've created your will and prepared the necessary documents to get your finances in order. But you also have to get those documents notarized, organized, and safely stored. Let a trusted love one know what you've planned and give your family some direction about your final wishes. That way your loved ones don't have to stress out or worry about what you want and can take comfort in executing your final wishes. It's a tough conversation to have, but a necessary one.