How to Save Money on Expensive Funeral Costs
When a loved one dies, family members and close friends are left to pick up the pieces and plan a funeral. Learn a few tips on how to save on the costs of a funeral.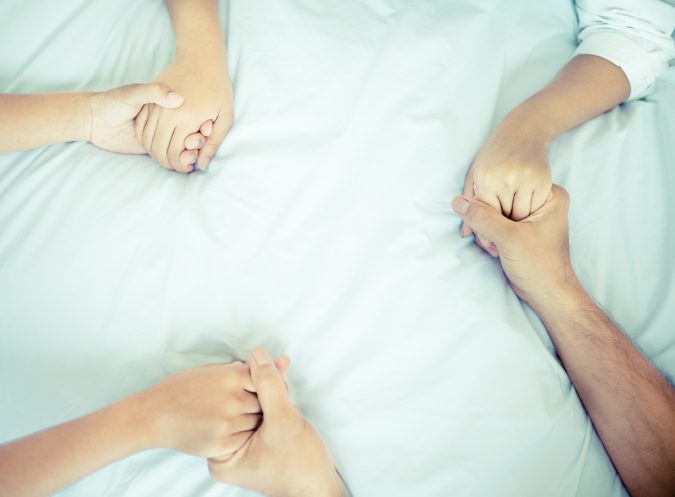 When a loved one dies, family members and close friends are left to pick up the pieces and plan a funeral. With emotions running high, important decisions must be made about how to lay a loved one to rest. What type of funeral should it be? Where should you bury your loved one? How many people will be invited? These questions -- and more -- must be answered when you're planning a funeral.
According to the National Funeral Directors Association, the median cost of a funeral is $7,045. With research and planning, you can bring those costs down. But it's important to know your rights. Often funeral homes offer various packages of goods and services for a funeral. The Funeral Rule, which is enforced by the Federal Trade Commission, gives you the right to buy the products and services you want to when arranging a funeral (it doesn't apply to third-party sellers like casket dealers or cemeteries without an on-site funeral home). If there are items in a funeral package that you're not interested in buying, don't feel pressured to.
Here are a few other tips on how to save the costs of a funeral:
Find more than one funeral home.
When looking for a funeral home, compare prices from at least two homes. The closest funeral home in your neighborhood isn't necessarily the one that's going to be the cheapest. It's better to visit the funeral home in person so that you can get a feel for the environment and the people who will help you bury your loved one.
Ask for a price list.
Federal law requires funeral homes to give you written price lists for the products and services it offers. That includes items like caskets and burial containers. If the funeral provider doesn't know the cost of some items, then they must provide you with a written good faith estimate.
Here's a list of fees you might incur from a funeral:
Funeral fee -- A basic service fee that pays for standard services including funeral planning, securing the necessary permits and death certificate copies, preparing notices, sheltering the remains, and coordinating arrangements with the cemetery, crematory or other third parties. According to the NFDA, in the median price of a funeral home's basic service fee is $1,975.
Charges for other services and merchandise -- Optional goods and services you might want to purchase like transporting the remains, using a hearse or limousine, using the funeral home's facilities for viewing, getting a casket or other burial container will cost you. And those costs will add up. Here are some median prices according to the NFDA: transferring remains to a funeral home was $285, using a hearse cost $295, using a service car cost $130, using facilities and staff for viewing cost $400, purchasing a metal casket cost $2,395. Total: $3,505 without adding the basic services fee, embalming costs, or a vault.
Cash advances -- If the funeral home makes arrangements with third-party vendors on your behalf for flowers, pallbearers, organists, etc., you will be the one footing the bill for it, and some homes might add a service fee that must be disclosed in writing (though the amount of markup doesn't need to be specified).
Here's a list of goods and services you might consider purchasing:
Embalming services -- If you're planning a viewing or visitation, some funeral homes might have a policy that requires embalming. But that is not a legal requirement in most states. In fact, no state law requires embalming for every death (there are exceptions if the body isn't buried or cremated in a certain time frame or in some states if you ship a body). Moreover, embalming is not necessary or legally required if the body is buried or cremated shortly after death. Refrigeration is a perfectly acceptable alternative if some sort of preservation is needed. Remember, a funeral home must not provide embalming services without permission or falsely state that it's required by law. Eliminating embalming could save you hundreds of dollars. The median price for embalming was $695.
Casket -- Typically, a casket is the most expensive item you'll buy if you're planning a traditional funeral. An average casket costs a little more than $2,000, but can sometimes sell for more than $10,000. The Funeral Rule requires funeral directors to show you a list of caskets that they sell. Of course, they will try to sell you the more expensive caskets. Don't be afraid to ask to see lower-priced models. And don't be pressured into buying caskets with special features like sealers or rubber gaskets. Those features won't help preserve the remains indefinitely and will only add to your funeral expenses. Remember, you can supply your own casket from a third party and a funeral home should not charge you a fee for doing so or refuse to handle it. Third-party retailers might sell caskets for as low as $400.
Cremation -- If you choose to have your loved one cremated, you'll typically rent a casket for display during the visitation and funeral. You can also choose a direct cremation without a viewing or ceremony, in which case the funeral home must provide you with an inexpensive box or container that's cremated with the body. You are not legally required to buy a casket for direct cremations.
Burial vaults or grave liners -- A burial vault or liner is placed in the ground before burial to prevent the ground from caving in as the casket deteriorates over time. Grave liners are made of reinforced concrete and only cover the top and sides of a casket. They are usually cheaper than a burial vault, which surrounds the casket. The median price of a vault was $1,298. They are not required by law, but cemeteries might require some sort of container to prevent the grave from sinking. Remember, you can also buy a burial container from a third party.
Preservation processes and products -- Some funeral homes might over special oils or herbs to help preserve a body. However, no process or product will preserve a body indefinitely, and it's against the Funeral Rule for a funeral provider to tell you otherwise.
Once you decide what you want to purchase for the funeral, the funeral home should show you a written statement that lists what you're buying and the services you have selected -- with prices for each item.
Resist pressure to buy goods and services you don't really want or need.
Only buy what you want. Don't let a guilty conscience force you to buy the most expensive products as a way of showing others how much you love your deceased family member or friend. You're not trying to impress anyone, you're celebrating the life of your loved one.
Avoid emotional overspending.
The death of a loved one is an emotional time. If you are shopping for a funeral, bring along other family members or friends who can help you make sound financial decisions. Or consider handing off the responsibilities to others who you can trust.
Recognize your rights.
The laws regarding funerals and burials vary from state to state. When in doubt, check what the laws for your state require you to purchase. Don't be afraid to ask questions either.
Apply the same smart shopping techniques you use for other major purchases.
Make wise decisions when shopping around for a funeral. Many of the rules for being a smart shopper apply when shopping for a funeral.
Shop in advance.
Talk with your family members about their wishes. It's a tough topic to discuss, but can potentially save your family thousands of dollars. If your loved one would prefer to have a simple funeral, don't spend needlessly. Also, consider cheaper -- and oftentimes more personal -- alternatives. Have a memorial service at your home or church. Create your own memorial cards with pictures or stories of your loved one.
0You might also want to get in touch with the local chapter of the Funeral Consumer Alliance. These groups might have valuable information and contacts with local funeral homes, which could help you receive services for a reduced rate.