How to Shop Online Without a Bank Account
Online purchases are tempting, and often consumers mistakenly think they must have a credit card to shop. Here's how to shop online without a bank account.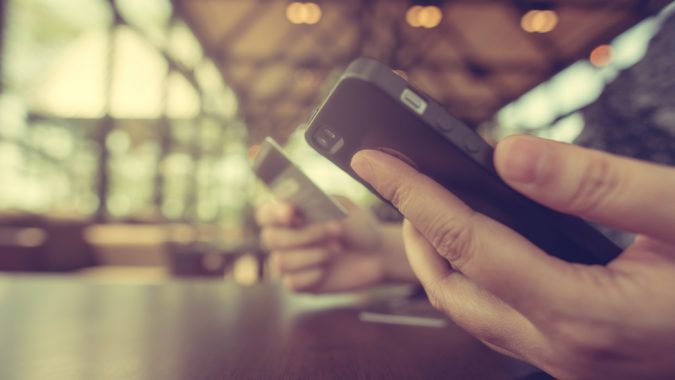 There are plenty of people who don't have bank accounts, can't qualify for a credit card, or don't like releasing their personal information online. Many of these people assume they can't shop online without a credit card, let alone a bank account.
However, though the options are limited, there are clever ways to shop on the web for those who either voluntarily don't have a bank account or don't qualify for one.
Gift cards
Gift cards are a genius way of ordering online. Often your favorite stores have online shops, which advertise more inventory than they can hold in stores, giving you a good reason to have a reserve of gift cards on hand should something pop up that you know will never make it to the store.
You can buy the gift card of your choice at the supermarket or places like Best Buy, and order online with the gift card. If your favorite online stores are online-only, chances are they still sell gift certificates or e-mail gift cards, and you can ask loved ones who do have bank accounts to purchase you online gift cards for your birthday or the holidays.
Prepaid cards
Prepaid cards are Visa, Mastercard, or American Express branded cards that you can load with money and use wherever credit cards are accepted. The great thing about prepaid cards is that there are no strings attached -- you don't need to stay on top of late payments, and there's no managing your account since you don't have a real bank account.
To give a quick comparison, credit cards can be used to charge purchases and pay later. Debit cards pull money from your account instantaneously the moment you pay. Prepaid cards are the most similar to debit cards. However, a word of caution: some prepaid cards have high activation fees as well as a monthly transaction fee. To avoid fee-packed cards, here are our top prepaid cards with the best value.
Money orders
A money order is a popular way to send money to loved ones, as well as to send money online. You can purchase a money order for the amount you want to send, and retailers prefer it to checks since money orders can't bounce (you pay upfront when you buy them). If you're unsure of whether the retailer you want to shop from accepts money orders, give customer service a call, and if they do, ask how to proceed with payment. You may be surprised that many retailers still do accept money orders.
Collect on delivery
Collect on delivery is a unique payment service some retailers offer. Essentially, rather than collecting payment in advance prior to shipping, certain merchants collect payment on delivery. If the recipient doesn't have the payment ready on delivery, the products are returned to the retailer.
Payment methods include checks, credit card, debit cards, or money orders. For the most part, retailers are at a disadvantage for sending out orders that very well might get returned to them.
Use one-time use account numbers
Despite the fact that this tip requires a bank account, we couldn't help but slip this piece of advice in for those who do have bank accounts but are reluctant to make online purchases for security reasons. Single use card numbers are one-time virtual account numbers that allow shopping online fraud-free. Since you won't be using your actual card number, there's no risk of identity theft and credit card fraud.
This paid service is offered by Citibank and Bank of America, but if you call customer service, they may allow you free trials to experience the service for yourself.
With so many retailers shifting their business model to become more accessible via the Internet, ordering online is tempting to customers who can't resist surfing the net for their favorite things. Though ordering with a credit card, debit card, or PayPal is the preferred form of a payment method from merchants, there are still ways to participate in online shopping, even if you don't have a bank account.