10 Money Saving Tips From Thrifty Celebrities
To resist spending when you have money, here are 10 money saving tips from Hollywood's most frugal celebrities.
Having a ton of money doesn't mean you have to spend it unwisely! While there are countless examples of celebrities, who have spent outrageously -- some stars have exercised caution and frugality when it comes to handling their money. Whether it's keeping a budget or using coupons, some celebrities can teach us a thing or two about personal finance. Here are ten lessons we've learned from Hollywood's frugal celebrities.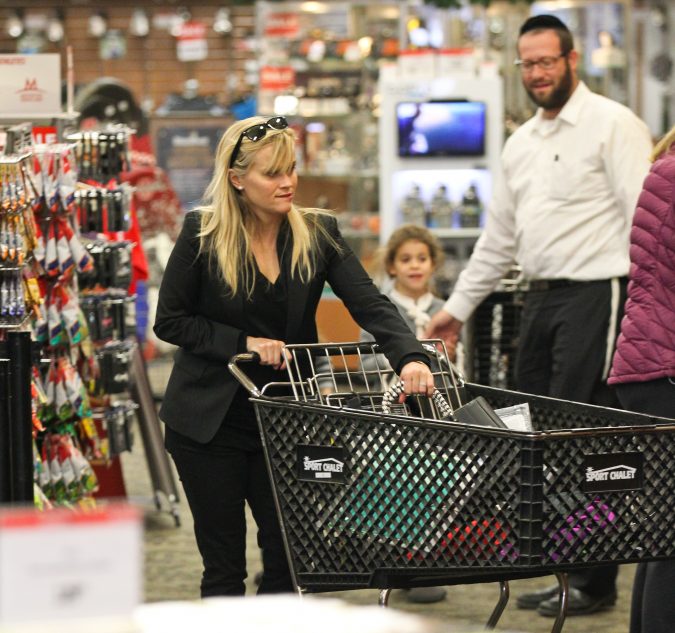 1. Live below your means
Despite earning big bucks as the star of "The Hunger Games" and its sequel, Jennifer Lawrence hasn't spent her money on anything outrageous. She bought a Chevy Volt for only $39,000, lives in the same three-bedroom apartment she got when she first moved to L.A., and prefers to park her own car rather than pay for valet.
2. Don't overspend
Millionaires and billionaires certainly have tons of disposable income to spend, but some of the richest folks on the planet don't waste their money. Warren Buffett has an estimated net worth of $63 billion, but he still lives in a modest home in Omaha, Neb., which he bought for just $31,500. And his favorite food isn't fine anything fancy or expensive -- it's a cheeseburger.
Another billionaire who doesn't indulge in overspending is IKEA founder Ingvar Kamprad. The billionaire prefers to fly economy class rather than in a private jet, likes to eat Swedish meatballs at one of his stores rather than dine in a fancy restaurant, and takes packets of salt and pepper home from cafeterias. In his memoir, Kamprad wrote: "We don't need flashy cars, impressive titles, uniforms or other status symbols. We rely on our strength and our will!"
3. Take advantage of sales
Sarah Michelle Gellar likes eating fresh, organic food, so she goes to the supermarket a lot. But to save money while shopping at Whole Foods, the star asks what fish is on sale and clips coupons. "Why should you pay more for something that someone else is paying less for?" the star told Self magazine.
4. Shop wisely
From First Lady Michelle Obama to model Tyra Banks -- there are plenty of rich and famous folks who don't like to overspend. Obama has been spotted shopping at Target in the Washington, D.C. area and sometimes wears clothes from discount stores like H&M.
Banks, meanwhile, has confessed that she's always frugal. When she first moved into the offices of her now-defunct talk show, Banks didn't like the carpet and wanted to change it. However, after finding out how much it would cost to replace the carpet, she went a different route. She told the New York Times, "I picked out a color palette that would go with this carpet, and I painted the walls instead. Painting is much less expensive than carpet."
5. Be frugal when it comes to clothes
Oscar winner Reese Witherspoon has commanded $15-20 million per movie, but even she realizes that it doesn't pay to spend luxuriously on fashion. The actress has been spotted vintage shopping, wearing J.Crew, and picking up a few items at GAP, Sports Chalet, and Neiman Marcus. Also, Witherspoon also recycles outfits by trading clothes with some of her similar-sized friends.
Another frugal shopper? Justin Timberlake. The pop star told The Guardian: "I will just say that I am pretty frugal. I'll probably shop for myself once a year, and that will last me for the rest of the year. What was it that Prince said? 'Money can't buy you happiness, but it can help pay for the pursuit.'"
6. Budget
When "New Girl" actress Zooey Deschanel divorced her husband Ben Gibbard after two years of marriage in 2012, court documents revealed the star's thrifty spending habits. Here's a breakdown of her monthly budget:
Telephone, cell phone and email -- $300
Dining out -- $500
Laundry -- $600
Utilities -- $800
Groceries and household supplies -- $1,000
Clothes -- $2,000
Charity -- $1,500
Not bad for one of Hollywood's top TV actresses. Of course, she could cut some of her clothing budget, but we'll let her slide. By the way, Deschanel has three credit cards -- with no balance. Sounds like she knows how to budget.
7. Save some of your paychecks
Jay Leno earned millions as the former host of "The Tonight Show," but he definitely knows the value of saving some of his paychecks. Leno once told Parade magazine: "When I was a kid, I had two jobs. I worked at a Ford dealership and at a McDonald's. I'd spend the money from one job and save the money from the other. That's still the way I am now. I live on the money I make as a comedian, and I put all the TV money in the bank. I've never spent a dime of TV money -- ever." Leno must have made good money as a comedian considering his incredible car collection.
Compare Savings Options
Be sure to check out more savings accounts worth considering:
8. Use coupons
Actress Kristen Bell has been steadily working since she landed the title role on the UPN show "Veronica Mars" at the age of 24 -- and she still loves coupons. Bell explained to Conan O'Brien her love of coupons -- particularly for the store "Bed, Bath & Beyond" -- in the video below.
Country music superstar Carrie Underwood is another coupon fan. Underwood explained in "Everyday with Rachael Ray" that she even clips them herself.
9. Use public transportation
Vincent Kartheiser stars as Pete Campbell on the hit TV show "Mad Men." And though the star can certainly afford a car, he loves to take public transportation. "Instead of driving and being stressed out about traffic, you can work your scene, you can do your exercises or whatever on the bus," he told the New York Times.
10. Take advantage of freebies
While Eva Longoria's wedding to NBA player Tony Parker reportedly cost $1.5 million, the actress saved on goodie bags. The "Desperate Housewives" star scored a ton of freebies to give to her guests, including Bebe, Cole Haan, and L'Oreal products. And even when she's out on the town, Longoria likes to score freebies for herself and her friends.