Should Use Personal Loans to Pay for Lawyer and Legal Fees?
Find out if you should use a personal loan to pay for expensive lawyer and legal fees. Learn different payment options when it comes to the different types of legal cases that you'd encounter. Compare other options when you are unable to pay outright for legal representation.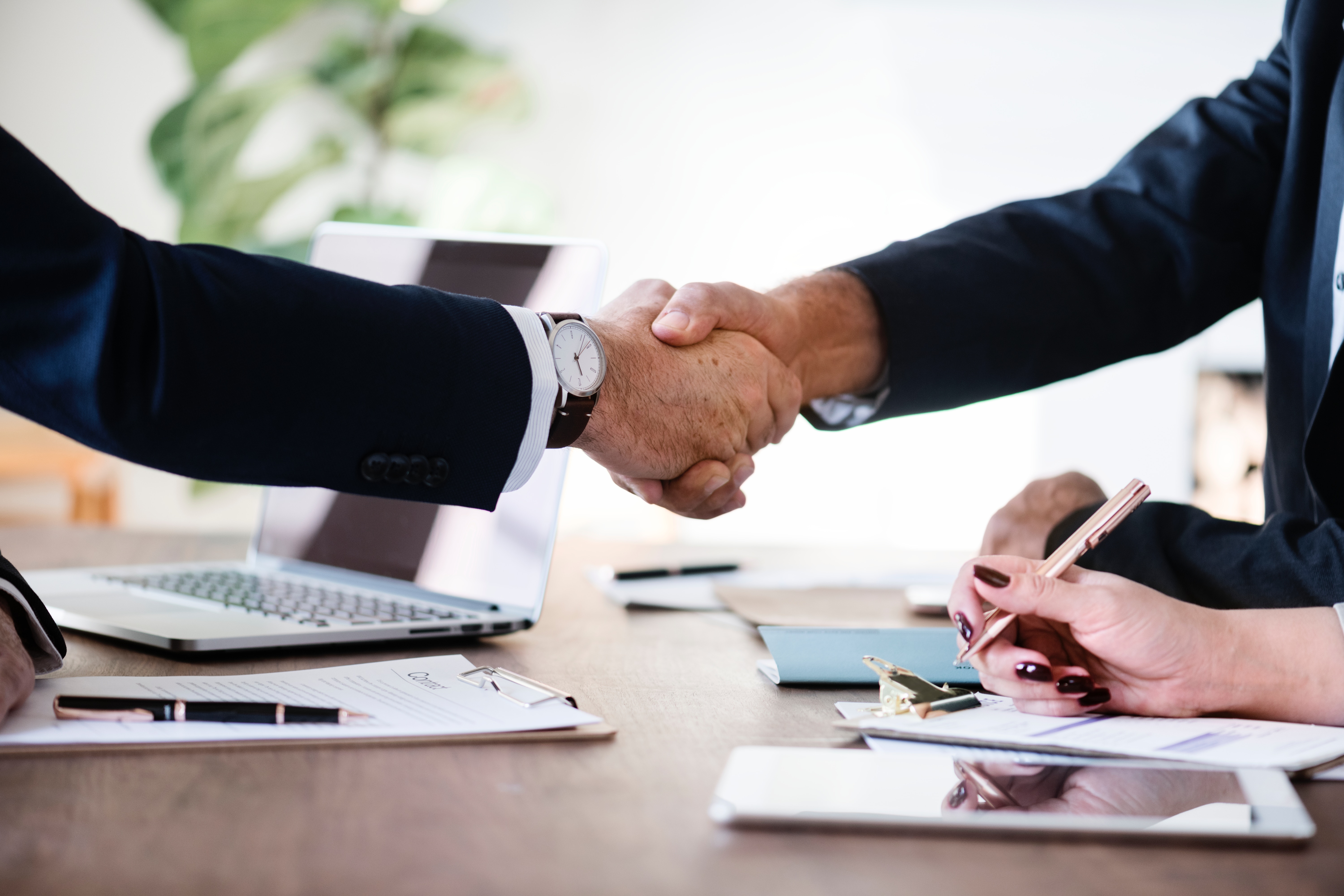 The average everyday person doesn't need a lawyer that often. So if you do, chances are you haven't been saving up especially for that reason.
Hiring a lawyer can be expensive, so it's important to know when it's a good idea to get a personal loan to pay for a lawyer and legal fees.
Here are a handful of situations you might come across where a personal loan can help.
Potential Reasons to Consider Personal Loans to Pay for Lawyer Fees
Lawyer fees can be financially devastating if you're not prepared for them.
And while there may be other options for borrowing, an unsecured personal loan is ideal because you don't want to lose a home or a car or other asset if you end up not being able to afford the monthly payment.
Adoption
The average cost of adopting a child can vary depending on the state you live in and whether you go through an agency or do it yourself.
That said, expect to pay between $34,000 and $40,000 for the whole process.
Several personal loan companies allow you to borrow up to $35,000 or $50,000, and some go even higher than that.
That said, it's important to consider ways to reduce your costs before you go for the full amount, such as:
Adopting through the foster care system
Adopting through a church organization
Looking into the adoption tax credit
Looking into non-profit organizations that offer adoption grants
Child Custody
Whether you're going through a divorce or you and the other parent were never married, child custody battles can get heated and drawn out.
Depending on your circumstances, you may be able to get help to cover the costs of child custody legal fees.
For example, some attorneys may be willing to work with you pro bono, and there are local women's organizations that can help foot the bill.
As you consider these options, work to close the case as quickly as possible to avoid running up legal expenses.
And if you need help bridging the gap, a personal loan can do the trick.
Criminal Defense
If something you've done may land you in jail or require you to pay a hefty fine, it makes sense to hire a good lawyer to advocate for you.
If you can't afford the fees, though, there are a few different options.
First, you can ask for a court-appointed lawyer. These attorneys are on the local government's payroll, and they can help you if you can prove that you can't afford an attorney on your own.
If you'd rather try to hire a lawyer, though, a personal loan can cover what you can't pay for out of your income and savings.
Divorce
Divorce can be a messy affair, even if you're on amicable term with your soon-to-be ex-spouse.
Depending on the financial state of the marriage when you decide to call it quits, your money situation could become dire.
For starters, you're now paying for two separate apartments or homes rather than just one. Also, the longer the divorce drags out as you consider child custody, splitting assets and debts, and other topics, the more you'll owe in lawyer fees.
Since you're already splitting, avoid taking out a personal loan together to cover costs.
Instead, apply for one using your name only to avoid further complicating things.
Get an estimate upfront from the attorney as to how much it'll cost and make sure that includes potential surprises, so you can be prepared.
What to Consider About Using a Personal Loan to Pay for Lawyer Fees
Borrowing money to cover your legal fees may sound easy, but there are some pitfalls to watch out for along the way.
1. You Need Stellar Credit to Get a Low Interest Rate
Some personal loan companies offer single-digit interest rates, but they're reserved for people with excellent credit.
You also typically need a strong overall financial profile, including a relatively low debt-to-income ratio and steady employment.
If you have bad credit or you don't have sufficient income to get approved for a personal loan, you may need to enlist help or look elsewhere to get the funding you need.
2. You May Need a Cosigner
If you can't score a low interest rate on your own, a cosigner with excellent credit and a solid income can help improve your chances of getting a lower rate.
In cases of criminal defense issues, it's possible that the lender would require a cosigner to approve you at all.
If you've had a felony conviction in the past or your chances of going to jail for at least some time are high, the lender might not be optimistic that you'll make payments.
Working with a cosigner can help alleviate that apprehension the lender has.
3. You May Not Be Able to Afford the Payments
Even if you can manage to get a low interest rate on your personal loan, the amount of the loan could make it difficult to afford.
For example, let's say you borrow $30,000 to help pay for your adoption costs and get a 7% interest rate. With a five-year repayment plan, your monthly payment would be $594. If that's affordable, go for it. But if not, reconsider your options.
To find out how much a personal loan for your particular situation would cost, use an online loan payment calculator.
How to Find the Right Personal Loan
There are hundreds of lenders that offer personal loans, including traditional banks, credit unions, and online lenders. As a result, it's important to know where to look and how to get the best terms.
For starters, online lenders and credit unions tend to offer lower rates a than traditional bank. Online lenders often have lower overhead costs, so they can afford to offer better terms -- and credit unions are not-for-profit organizations, so the profits they do earn go toward providing lower rates to borrowers.
Along with interest rate, also consider fees, repayment terms, and other features. 
A great way to pick the right loan, amount, and term, is by using our personal loan calculator to help you figure out your possible monthly payments and interest:
Fees
Most personal loan companies don't charge an application fee or a penalty if you pay off the loan early.
But many charge upfront origination fees, which can be as high as 8% of your loan amount. On a $30,000 loan, you could have as much as $2,400 deducted from your loan disbursement.
Repayment Terms
Repayment terms can make or break your budget. Consider working with a lender that offers longer repayment terms to give you some extra flexibility.
Some lenders offer up to seven years, but others may offer only three or five years.
Other Features
While most lenders stick to the basics with their personal loans, others offer extra benefits and perks that may make it worth paying a little extra in interest.
For example, SoFi offers a suite of benefits, including unemployment protection, access to community events, discounts on future loans, and more.
If your financial health is strong, but your credit isn't, Earnest may be a good option. The lender looks at your savings patterns, investments, employment history, growth potential, and credit score when determining your interest rate.
Other Financing Options
A personal loan can help you pay for lawyer and legal fees, but it's not the only option available.
Here are some others to consider.
Credit cards
Many top credit card issuers offer 0% introductory APR promotions that you can use the finance a large purchase.
Going this route could be a good idea if you anticipate your legal fees to be low and you're confident you can pay off the debt before the promotional period expires.
If that all works out, you could avoid paying interest altogether.
Home equity loan
If you own a home, you could tap its equity in the form of a loan. Mortgage lenders allow you to borrow a certain percentage of your home's equity.
These loans often have cheaper rates than personal loans because they're secured by collateral.
That said, they often come with high closing costs, and if you default on the loan, you could lose your house.
Installment payments
Some attorneys allow clients to pay their fees in installments over the course of a few months. This isn't common, however, especially with more high-profile lawyers who prefer to get their fees upfront in the form of a retainer.
On contingency
If you're suing an individual or a company, the attorney may agree to be paid on contingency. This means that if you win the case, the lawyer takes a cut of the settlement you receive from the court. If you don't win, you pay nothing.
That said, lawyers typically offer this payment option only if they're confident that your case is winnable and that the defendant can pay.
What's more, they'll typically charge more because there's still a slight chance that the verdict isn't in your favor.
Your Next Steps
If you anticipate needing to hire an attorney in the near future, it's important to start researching your options as early as possible.
While it's important to understand the best way to finance what you'll owe, it's even more important that you look for ways to reduce those costs as much as possible.
The more time you put into figuring out these two elements, the easier it will be to find an option that's affordable and effective.
Compare personal loans and other financing options, including all their terms and features to get the loan that best suits your needs.