The Best Long-Term Personal Loans Compared
Find out which lenders offer personal loans with the longest borrowing terms - best for a major purchase or consolidating a large amount of debt. Compare the top options based on borrowing period, interest rates, fees, funding speed, and credit requirements.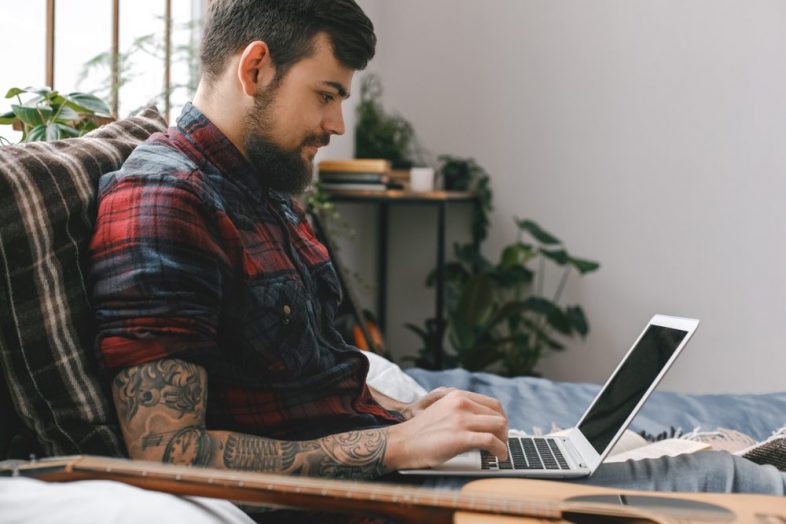 Part of what makes personal loans so appealing is the variety of uses you can put your funding toward -- like consolidating credit card or student loan debt, or for financing a big purchase -- and the amount you can borrow (sometimes up to six figures!).
You also can pick from a range of terms that fit your budget. From the short term (about six months) to the long-term (sometimes up to seven years), personal loans are known for their flexible repayment schedules.
With such a vast array of choices, terms, and amounts, to say picking the right personal loan is a challenge is an understatement.
With that, the best choice for borrowing a long-term personal loan for you may be one offered by none other than SoFi.
Low, fixed interest rates, combined with customized terms and next to zero fees are just a few of the features from the popular online lender that can put your goals into motion.
---
Top Pick: SoFi
It's easy to see why SoFi personal loans outshine the competition in more ways than one.
You can borrow as low as $5,000 all the way up to $100,000, the latter of which is ideal for taking out a loan with a longer horizon -- in this case, SoFi offers a max term of 7 years.
While those aren't the most competitive features on our list of top picks, SoFi ekes out ahead, mainly because you'll also find features hardly offered by anyone else.
Of course, the lender doesn't charge origination fees, and there's a 0.125% rate discount exclusive to SoFi members. But you'll also find perks like unemployment protection (where SoFi will pause your payments if you lose your job, and help you look for new employment), and instant pre-approval, a rarity in a credit-score driven world.
SoFi Personal Loans Pros & Cons
Pros
Cons

No origination fees or prepayment penalties
Potential for a low APR
Pre-qualification in minutes

Requires excellent credit for the best APR
Low Rate Pick: LightStream Personal Loans
SunTrust's lending arm LightStream comes out as a true MVP in the personal lending department, for several reasons.
First, are the lowest available rates among our top trio of picks.
Second, and the case for our rankings, are loan terms.
Borrowers may have repayment periods of up to 84 months for unsecured personal loans to repay their loan, and a chance to fit it into their finances without infringing on their budgets.
LightStream markets itself with an uncomplicated approach to lending, and we'd agree when it comes to the personal loan application process.
No frills and fast, apply online or on a mobile device and get a response — and funds disbursed — during the same business day (if approved and all conditions are met). 
LightStream Personal Loans Pros & Cons
Pros
Cons

Flexible repayment terms
Fast loan application/approval process
"Loan Experience Guarantee" refunds $100 to borrowers unsatisfied with their loans

Not ideal for short-term and/or small-amount loans
Fee-Friendly Pick: Discover Personal Loans
Discover holds a top spot in the credit card world, where it's one of the gold standards in credit that any cardholder can aim for.
Their line of personal loans is no exception; structured on a zero-origination fee promise, plus flexible terms and unique repayment options make them worth considering if a personal loan is on your personal finance radar.
With loan terms up to 84 months, you have the option to pay off creditors directly, with no extra fees or middlemen involved.
Unsatisfied with your loan? Discover lets you return your loan funds within 30 days with no interest attached at all (and hopefully, no regrets).
Discover Personal Loans Pros & Cons
Pros
Cons

No origination fees or prepayment penalties
Flexible payment plans up to 84 months
Return loan funds within 30 days and pay no interest

Disbursement of funds could take up to 7 days
---
How We Ranked The Best Loans
How did we rank the best long-term loans above everyone else?
Our study of 48 major personal loan lenders revealed that a personal loan from SoFi stands out on almost all levels for people in search for a low-rate loan to pay off over an extended term.
For as many benefits as a SoFi personal loan has (more on that below), you'd be limiting yourself without looking for some other high-level lending options.
We provide recommendations for the best long-term personal loan providers, but they may not be perfect for you. It's important to remember that every person's financial situation is different and although we can offer recommendations, the decision for the best loan is ultimately your choice.
In addition to our loan suggestions, we covered how you can pick the right one for you.
Our Considerations
As is the case with any major personal finance decisions, taking out a loan -- big or small -- is a big undertaking.
And where one loan may work well for one person, it may not for another, so we narrowed down our recommendations to a trio of choices that we hope appeals to you.
The biggest deciding factor was finding lenders with the best, most comprehensive, overall choices for borrowing for longer terms.
The longer the term, the better, as seen in loan options as high as 84 months.
The next factor we looked for was loan amount and interest rate. A longer loan term expresses greater value when the available funding amount is higher -- of course, only when it's balanced out by a low interest rate.
Interest can accrue and multiply at a large rate when loan terms are long, so it's important to offset it with a lower APR that isn't as taxing to one's wallet.
We believed that SoFi, LightStream, and Discover fit these bills precisely.
---
How to Pick a Long-Term Personal Loan
Paste the names of some personal lenders on the wall, put on a blindfold, and throw some darts to see where they land.
Not the most practical way to pick someone you'll owe a great deal of money to, especially where interest rates, deadlines, and most imperative, your finances, are concerned.
There's a better way to find a personal loan if a long-term relationship with a lender is what you're looking for. One misconception is that you need to meet all sorts of incredible standards imposed by the lender.
In many cases, that's true, since your credit score, credit standing, income and other factors come into play.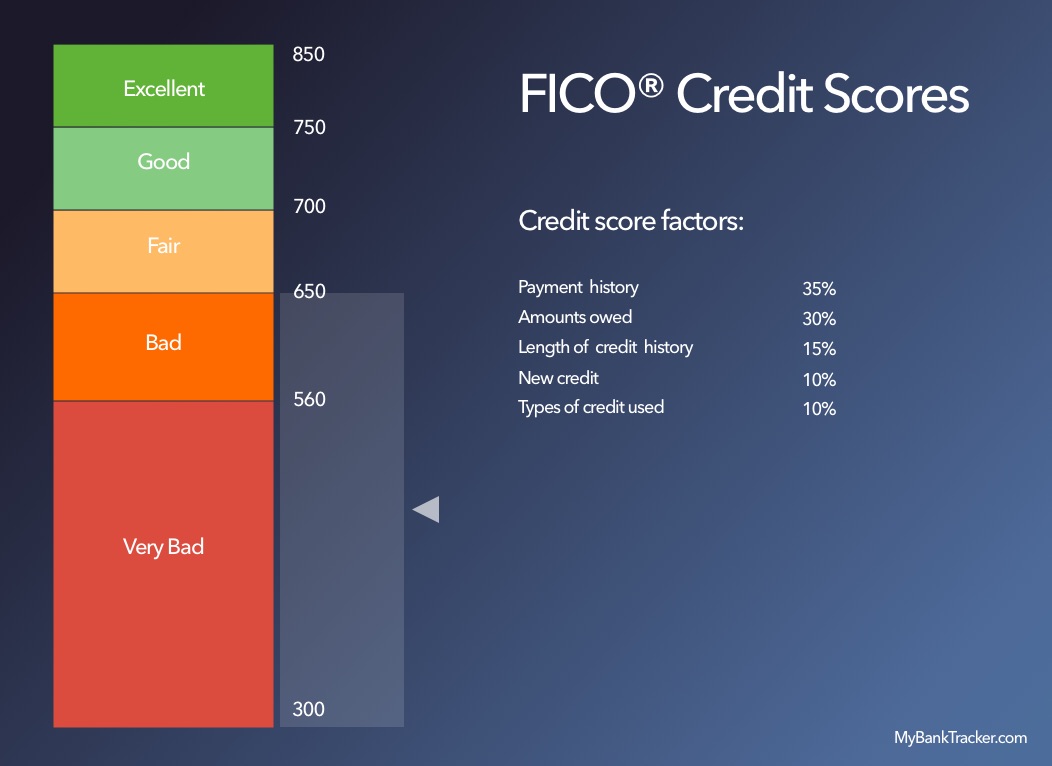 But think about what the lender -- and a personal loan -- can do for you. Does it fit into your budget, your life and your circumstances?
Larger loan amounts, longer terms, and an attached APR, even when rates are fixed, amount to a big undertaking, so assess your situation carefully when shopping for a personal loan. Ask yourself some of these questions:
How much are you looking to borrow?
It may seem a bit counterintuitive to borrow a small personal (say $5,000) and extend it over a long term of six years or longer.
Many borrowers may feel obligated to pay it off slowly and fulfill the entire loan term, which will only build unnecessary interest. And if you can repay the loan more quickly, a long-term loan may not be right for you.
Consider a long-term loan only if your loan balance is on the higher end, and consider your loan purpose (a home remodeling, a real estate investment, a student loan balance consolidation, a wedding, etc.).
What kind of loan terms do you want?
What makes a long-term loan? Anything over 36 months/three years begins long-term territory, and of course, loans that are 6, 8, or 10 years or more certainly qualify. You'll need some good financial foresight in this case.
Are you looking to make any financial commitments in that timeframe?
A mortgage loan, auto loan, new addition to your garage, saving for a newborn's future college education, or your own retirement -- all goals that might be hard to fulfill with a personal loan that's lingered for years in the mix.
When seeking a personal loan, find one that strikes a balance between long-term, but manageable amidst other expenses in the upcoming months and years.
What kinds of features are you after?
Call them bennies, perks, options, special features, whatever; personal loans with those extra special bonuses can widen your borrowing potential and give you leverage.
All three lenders we mentioned above offer something unique and special, whether it's a 30-day, no obligation loan refund period, or unemployment protection if your financial situation burdens you from repaying your loan balance.
Compare lenders and their products carefully; while interest rates, terms, and conditions are important, other factors should get your attention, too.
They could make all the difference in signing your loan contract or passing on it.
---
Maximizing your chances of approval
A loan is a loan is a loan is a loan. Well, that's not true; all loans are different, with different stipulations and for different uses. And a solid credit history and score can improve your chances of approval at low rates and attractive conditions.
Take some of these steps to building your best credit ever:
Pay down existing debt
Not only does it free up your finances to make room for a new personal loan, but it also improves your credit score. When your credit report shows no active debt, and that the debt you had you've paid off fully, it keeps your credit usage even and tells lenders that you're a responsible, creditworthy person to do business with.
Check your credit report
Visit a site like AnnualCreditReport.com to access your credit report. (It's free and won't hurt your credit if you check.) See if everything is in order.
Are there delinquent debts you need to pay off? Errors that you can dispute? Outdated information that needs updating? Rectifying some of these issues and more could give your credit standing the shot in the arm it needs.
Raise the limit
Increasing your available credit -- and then not using it -- shows banks and lenders that you're financially attractive enough to be granted a high credit limit, and that you're disciplined enough not to use all of it.
This also balances out your credit utilization, your amount of available credit versus the amount you actually use. Less is more.
Consider all of this when it's time to pursue and lock in to a long-term personal loan. It'll mean that you're in control of what you borrow, how much you borrow, and how you borrow it.
Take some of our top picks into account, and in the meantime, check out some of the lenders below for more choices.