Discover Bank Personal Loans 2023 Review
Learn more about personal loans from Discover, including the fees, borrowing periods, and credit requirements. See if other online letters offers better terms.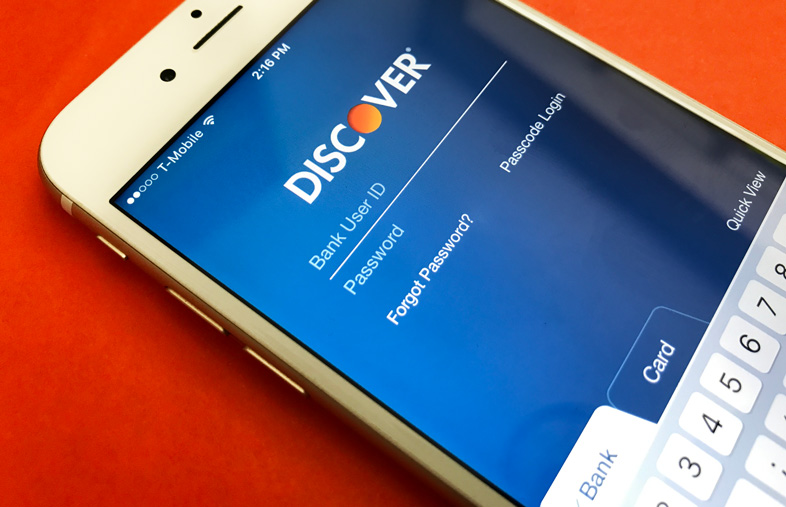 There are many useful reasons to consider a personal loan. For one, personal loans provide one of the easiest and least expensive ways to get a loan when you need cash.
Further, they're convenience options when you can't pay for a purchase in full and need to pay down your balance in small monthly payments.
Personal loans are often used to consolidate debt so you can focus on and pay down one bill instead of many.
Plus, you can often get a lower interest rate and pay fewer fees with a loan than you would with credit cards.
Consumers also use personal loans for a wide variety of big events from weddings to family vacations and home improvement.
There are many personal loans to choose from, ranging from a variety of major banks to other companies and organizations that offer loans and other financial products.
As one of the more well-known providers of a variety of products including personal loans, Discover personal loans might be worth considering if you're looking for a loan.
In this Discover Bank Personal Loans review, we'll compare rates, fees, and services to other national and online banks.
What You Get With a Discover Personal Loan
The Discover personal loan is a solid loan choice if you prefer borrowing from a trusted financial institution.
Discover Personal Loans Pros & Cons
Fixed rates for simple payment planning
The loans have fixed interest rates, so you don't have to worry about your payment or interest rate changing. It ranges based on your credit score.
The personal loan rates can be extremely low -- less than the APR on most credit cards.
This can allow you to budget and plan to pay down your loan easier as you don't have to try to factor in a changing interest rate.
You can rest assured that your monthly payment will always be the same amount.
Discover Personal Loan Calculator
Long loan term available
You can also choose loan terms for as long as 84 months, depending on how long you need to pay down your balance.
No origination fees or prepayment penalties
One of the features that sets it apart from other loan options is that there are no origination fees.
Depending on where you get the loan and how much you are borrowing, an origination fee can cost you hundreds to thousands of dollars. Without this fee, you save a great deal of money.
Further, there are no prepayment penalties, which can end up costing you as well.
If you are able to pay off your loan earlier than planned, you don't have to worry about paying prepayment penalties.
You can get a quick answer when you apply for the loan. Once you have your interest rate, you have the option to apply online or over the phone.
In many cases, you can get a decision within minutes and have your funds sent as early as the next business day.
Convenience and Easy Management of Your Loans
Some of the special features that come with Discover personal loans include features that the Discover is known for with all its products. They include:
100% U.S.-based customer service if you need assistance or have questions about your loan
Option to change your mind within 30 days if you decide you don't want the loan
Choose to have the payment go directly to the creditor, or you can pay them yourself when you receive the loan funds.
Other features you might not find with other providers are Discover's personal loan tools and resources.
These tools provide helpful articles for managing your finances as well as loan payment calculators to help you track your progress.
Discover Personal Loan Application Process
There are many factors that determine whether or not you will be approved for a personal loan with Discover.
These factors include both the personal information requested on the application as well as data from the credit bureaus.
According to Discover, if you maintain a good financial standing and pay your bills on time, you have a better chance of being approved for a loan.
Also keep in mind that your credit history, application information, and term you choose when you apply will determine the interest rate you get on your loan.
Depending on these factors, your loan could cost you more in interest or save you money on interest.
Make sure you examine the rates and fees you are already paying on your debts if you are using the loan for debt consolidation.
What information is needed from you?
When you apply, you need to provide:
Name
Address
Social Security number
Income information
Employment information
Compared to Personal Loans from Other Lenders
So how do Discover personal loans stack up against other popular providers? Here's a comparison to help you decide:
Upstart
The biggest difference between getting an Upstart loan over other loan providers, is the approval process.
With Upstart loans, other factors besides your credit score are taken into consideration, such as your education and area of study. For college students, this can mean a better chance of approval.
There are no prepayment fees and you can take as long as five years to pay down your balance.
The origination fee might be as much as 6.00%, depending on the amount of your loan.
This might cost you significantly more than a Discover loan, but the Upstart loan might be easier to qualify for if your credit file is thin.
Lending Club
This is a popular loan provider for people who might have lower credit scores as well, when compared to the other options.
It sets itself apart from other lenders because Lending Club is a peer to peer network rather than a bank. Because of this network, your loan could take up to a week to be approved and funded.
The origination fees could be anywhere from 1% to 6% but no prepayment fee. You can also choose up to five years to pay your balance off.
Santander Personal Loans
If you live in a state with Santander bank, you might want to consider a Santander personal loan.
This bank also offers a low fixed interest rate, but many of the features such as the ability to get your funds within two days, is dependent on whether or not you have a relationship with the bank.
If you set up automatic payments from a Santander checking account, you get a rate reduction.
Conclusion
When compared to other loan providers, Discover personal loans are among the best.
Not only do you have the opportunity to apply and get your funds quickly, it is one of the only lenders to not charge an origination fee.
Although this fee might be low with other lenders (depending on your loan amount) it is still an extra expense that you will run into if you choose other providers.
Plus, Discover loans offer the longest period of time to pay off your debt.
The standard with most lenders is a maximum of five years, but with Discover you can take up to 84 months, which is two more years than its competitors.
The only downfall is that you'll need fairly good credit to get approved for a personal loan with Discover.
Because of this, these loans are best for people with better than average credit, who need their funds right away, and want the option to take a longer period of time to pay back.
Also, it's best for consumers who are comfortable banking online and don't need an actual bank to work with.