Where to Find Personal Loans for Veterans
Find out where veterans and military service members (active or retired) can qualify for personal loans at the lowest interest rates, plus any special benefits.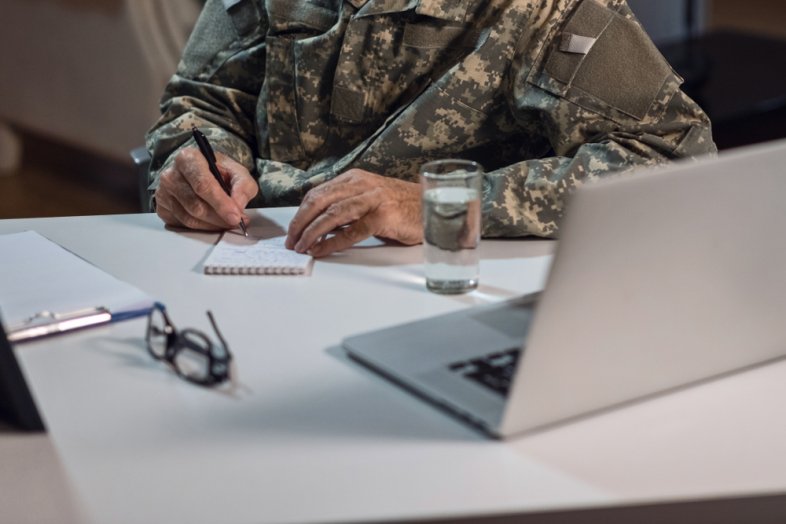 Active-duty military and veterans are eligible to use a VA home loan to purchase a house. But this isn't the only loan available to them.
Some banks and credit unions also offer special military financing for auto loans. And some credit cards even have perks for the military.
But what if you're looking for a personal loan? What are your options as a veteran?
Whether you're making improvements to your property, paying off high-interest debt, or starting a business, getting your hands on cash is easier than you think.
Many lenders are ready to approve personal loans for veterans.
In fact:
Some lenders cater specifically to veterans.
Local Banks for Veteran Personal Loans
Using a local bank is one option if you're looking for a personal loan.
These banks might not offer loans catered specifically to veterans. Even so, these institutions typically offer loan products with affordable interest rates and flexible terms.
So:
Visit any bank or credit union in your area.
But if you have an existing relationship with a particular bank, it only makes sense to start there.
If you have a checking or savings account with the bank, the institution might offer you a lower interest rate to reward your loyalty.
Don't Forget Online Lenders
A local bank, however, isn't your only option. So it's important to shop around and compare financial services.
Personal loans vary from lender-to-lender. A local bank might present an excellent offer, but it might not be the best available.
Many online lenders can give brick-and-mortar banks a run for their money. And sometimes, online lenders have fewer minimum requirements and offer more flexible lending options.
This is a plus if you're applying for a personal loan with bad credit.
Military-Focused Banks for VA Personal Loans
There's also the option of applying for a personal loan through a military-focused financial institution.
Navy Federal Credit Union
Navy Federal Credit Union is a preferred credit union for many service members, veterans, and their families, with over 8 million members.
As a member, you'll have access to a number of financial and lending products. These include credit cards, auto loans, mortgages, student loans, and personal loans.
The amount you're eligible to receive from a persona loan depends on your income and credit history.
The credit union offers competitive rates on loan amounts up to $50,000 for up to 60 months.
Use funds for just about any purpose.
When using a personal loan for home improvement projects, you can borrow a minimum of $25,000 and enjoy a term between 61 and 84 months.
Or, borrow a minimum of $30,000 with a term between 85 and 180 months.
USAA Bank
USAA Bank is another large military-focused financial service institution offering personal loans.
Use funds for debt consolidation, home improvements, unexpected expenses, or a much-needed vacation.
Loan amounts range from $2,500 to $50,000.
You can choose a loan term between one and seven years.
How to Choose a Personal Loan
With the multitude of options, how can you pick the right personal loan?
Asking yourself the following questions can help narrow down the selection process.
1. How much do I need to borrow?
Some personal loans for veterans have minimum and maximum loan amounts.
So it's important to do your homework before applying.
Now:
Some lenders may have a minimum loan amount of $2,500, whereas others have a minimum loan amount of $5,000.
If you only need $2,000 and apply with one of these lenders, your application isn't likely to be approved.
2. What type of repayment term do I prefer?
A longer repayment term results in a lower monthly payment. This can make a personal loan more affordable.
Typically, you'll find flexible repayment terms, with many lenders allowing a maximum term up to 5 or 7 years.
When selecting a loan term, be realistic with regard to how much you can afford to pay back monthly.
A shorter term may sound appealing because you're able to get rid of the loan sooner. But you'll also end up with a higher payment.
It might be wiser to choose a longer term, and then pay off the loan early. Just make sure the lender doesn't charge a pre-payment penalty.
3. What's the interest rate and fees?
Personal loans aren't free.
Unfortunately, some lenders charge various fees to cover the cost of issuing and servicing a personal loan.
But even if you're able to avoid the fees, you'll still pay interest. This is the fee paid to use a lender's money.
Interest rates and origination fees vary from lender-to-lender.
So again, shop around and compare loan costs.
Many banks, credit unions, and online lenders provide free rate quotes based on your credit score.
Rate quotes are soft inquiries that don't affect your credit score.
4. Do I need collateral?
Be mindful that some lenders may require collateral for a personal loan.
This is personal property that secures the loan.
Secured loans are usually easier to get and have a lower interest rate. But if you default, the lender can claim your collateral as repayment.
Some lenders also offer unsecured personal loans.
The downside is that these loans have higher interest rates and are only available to applicants with the best credit scores.
5. What does my credit look like?
Your credit history also determines whether you'll qualify for a personal loan for veterans.
It's always a good idea to check your credit report and credit score before applying for a loan.
Visit AnnualCreditReport.com to get free copies of your reports from the three major credit bureaus. Every consumer is entitled to one free copy of their report from each of the bureaus a year.
If you have a low credit score, hold off applying for a personal loan.
Use this time to strengthen your credit score.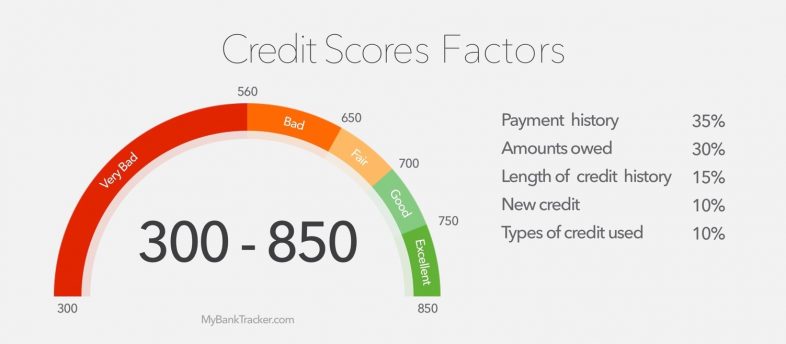 A higher credit score often results in a better interest rate. To improve your credit, pay your bills on time, pay off credit card debt, and dispute any errors found on your credit report.
If you can't qualify for a personal loan due to a low score, a lender may approve your application if you have a cosigner.
This is someone with excellent credit who agrees to make loan payments if you default.
Other Veteran Resources to Consider
While personal loans are available to you, this isn't the only option for getting your hands on cash.
Do you have a VA home loan? If so, there's the option of a VA cash-out refinance. This involves borrowing cash from your equity — usually up to 80 percent of your home's value.
Keep in mind that refinancing creates a new mortgage that replaces your old mortgage. Since this is an entirely new home loan, you'll have to re-apply for a mortgage, get approved, and pay closing costs.
If you don't want to refinance, take advantage of other solutions that allow you to borrow cash from your equity.
With a home equity loan, you'll receive a lump sum of cash. These loans have terms up to 20 years and offer fixed-rates.
A home equity line of credit (HELOC) is a revolving line of credit secured by your home's equity. You can withdraw cash on an as-needed basis for a specified length of time.
Final Word
Whether you have bad credit or good credit, or need a secured or unsecured loan, personal loans for veterans can provide cash for just about any purpose.
The application process is relatively simple, with many lenders offer flexible terms, high maximum loan amounts, and affordable interest rates.