BBVA Personal Loans 2023 Review: Should You Apply?
Learn about the fees and rates on the BBVA Express Personal Loans and compare them to other personal loan options from online lenders.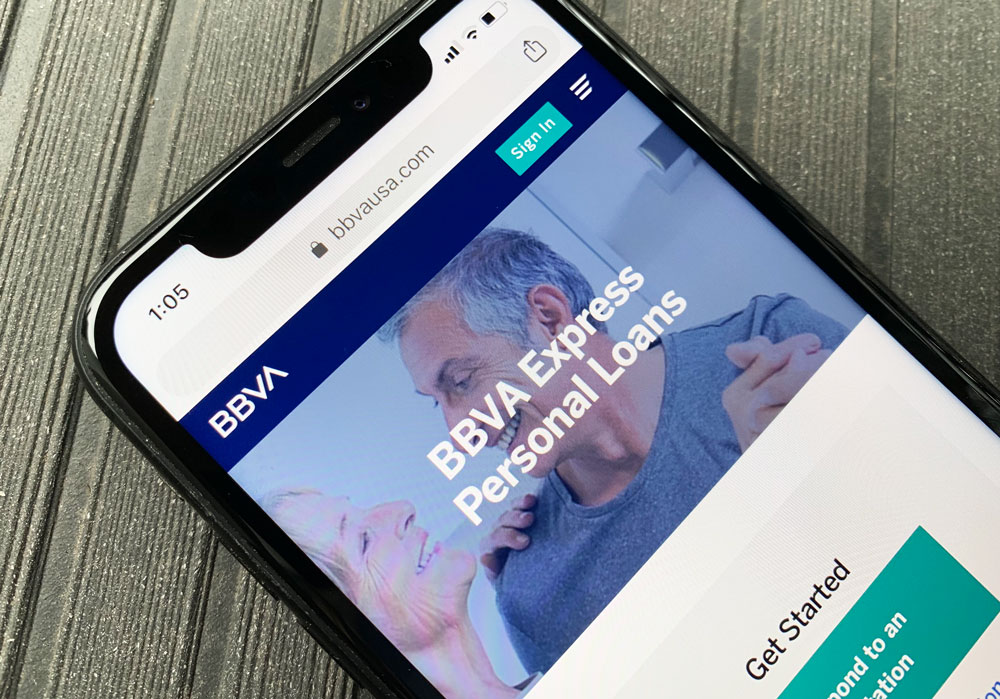 BBVA Express Personal Loans
Getting a personal loan from BBVA is not a bad idea -- given how accessible it is for those in the South and the West.
You might want to use one to consolidate debt, pay for home improvement, cover wedding costs, or pay an unexpected bill, or nearly any other purpose.
The BBVA Express personal loans offer the potential for great rates and quick funding times.
In this review, find out everything you need to know about BBVA's personal loans before you apply.
Loan Size and Term
Regardless of your reason for taking out the loan, you have a specific amount of money that you'd like to borrow.
You need to finder a lender that will let you borrow exactly that amount.
Why?
You don't want to borrow more than you need and wind up spending more than necessary, and there's no point in borrowing less than you need.
BBVA offers loans that up to $35,000 online and up to $100,000 if you apply in a branch or over the phone.
That makes it easy to borrow enough money to cover even the largest expenses.
Once you've figured out how much you need to borrow, you'll have to decide how long you'll need to pay the loan back. This is known as the loan's term.
For example, a loan with a four-year term will involve 48 monthly payments. You'll have paid the loan off after four years have passed from the date you borrowed the money.
Loans with long-term have lower monthly payments but leave more time for interest to accrue.
But...
That makes for larger total costs.
Long-term loans also tend to charge higher rates, further increasing their costs.
Short-term loans require higher monthly payments but give less time for interest to accrue. They also tend to have lower rates.
Which length you choose depends on your preferences and your ability to make monthly payments. Try to strike a balance between a manageable monthly payment and low total cost for the loan.
BBVA offers loans with terms ranging from 12 to 72 months, making it easy to customize the loan to your needs.
BBVA Loan Rates
BBVA Compass Express Personal Loans Pros & Cons
Pros
Cons

Potential for very low rate
Rate discount available
Possible same-day funding

Requires an invitation code
Application Requirements
There is only one explicit requirement to apply for a personal loan from BBVA.
If you want to apply online, you'll need to have an offer code that you received in the mail or through an e-mail from BBVA.
One way to get around that:
Californians can get around this requirement by visiting a branch or calling. They do not need an offer code.
Lowest rates reserved for excellent credit
You can apply for a personal loan from BBVA regardless of your credit score, but people with good credit are most likely to get approved.
You'll need excellent credit to secure the best rates. If you have poor credit, the bank is likely to reject your application outright.
When you apply for your loan, whether it be in-person, over the phone, or online, make sure you have the necessary documentation available.
You don't want to slow down the process because you're not able to provide the information you need.
To get the best rate possible, you should aim to have a credit score of at least 750.
Credit scores above 750 are considered to be excellent by most lenders and eligible for the best rates.
Fees and How Long It Takes to Get the Money
When you compare different personal lenders, you might find that different lenders have different specialties.
Some lenders are good at getting money to you very quickly. Others offer benefits such as interest rate discounts for customers who also bank with them.
One of BBVA's specialties is quick funding of loans.
If your application is in order and the bank is able to make a quick decision, you could get your money the same day that you apply. You'll need great credit for this to happen, but it's very useful if you need cash fast.
Another good thing to know about BBVA is that there are no fees to worry about. Some banks will charge an origination fee when you receive your loan.
They might also charge a fee if you pay the loan off early.
You won't have to worry about early repayment fees at BBVA either.
Get a 1% Interest Rate Discount with Automatic Payments
If you have a BBVA checking account, you can save money on your loan's interest charges.
When you sign up for automatic payments from your checking account, your loan's interest rate will be reduced by 1%.
That results in significant savings if you have a large loan balance.
Even BBVA's Free Checking Account qualifies for this, so you can save money without worrying about checking account fees.
Depending on the size of your loan, it might be worth opening a checking account just for the interest rate discount.
How to Get Approved for a Personal Loan
Once you've decided that you're going to apply for a personal loan, you should do whatever you need to do to make sure your application is approved.
During the application process, you'll be required to submit information that the lender can use to make a decision.
The information you'll be asked to provide will often include:
Name
Address
Date of birth
Proof of identity, such as a driver's license
Social Security number
Annual income
Proof of income, such as bank statements or pay stubs
Verification of employment
It might seem like a daunting task to get all of that paperwork together, but it's a very important part of the process.
Providing incomplete or unclear information to the lender can significantly reduce your chances of getting approved for a loan.
At best, you'll delay the loan process, making it take longer to get the money you need while you provide the lender with additional documentation.
At worst your loan application will be denied, leaving you at square one.
Improving Your Chances of Getting Approved for a Personal Loan
Before you fill out your application, consider these tips for improving your chances of getting approved.
Boost your credit score
As you may already know:
Your credit score has the largest impact on your chances of getting a personal loan.
Your credit score is a numerical measure of your financial trustworthiness in the eyes of lenders.
A good credit score indicates that you're likely to pay your bills on time.
Bad credit means that you might not pay your bills, making it risky to lend you money.
Maintaining a good credit score is important because it makes borrowing money cheaper and gives you access to more loans.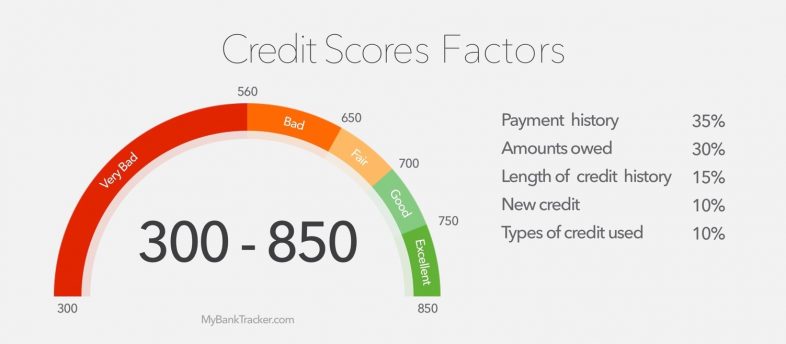 Your payment history has the greatest impact on your credit score. The amount you owe is the second largest factor.
Do your best to make on-time payments on all of your debts.
Even a single missed or late payment can reduce your score by 50 points or more. Also do your best to avoid taking on a lot of debt or maxing out your credit cards, since that can tank your credit score.
Unfortunately, your payment history and the amount you owe take the longest to influence.
You might not see the effect of making on-time payments on your debts for months or years.
In the short-term, the best thing to do is to avoid applying for new loans or credit cards in the months before applying for an important loan.
Tip: Minimize usage of your credit cards in the month before a loan application to reduce the balance reported to credit bureaus.
A lower debt-to-income ratio
Your debt-to-income ratio also plays a role in your application's chances of approval.
This ratio measures how much of your monthly income goes towards required bill payments.
You can calculate your debt to income ratio by dividing your monthly income by the sum of your monthly minimum payments on your debts and your rent bill.
So, if you make $3,000 a month and your rent and bill payments add up to $2,000, your debt-to-income ratio is 67%.
There are two ways to improve this ratio: pay down your debts to reduce the minimum payments you have to make or increase your income.
Paying down your debt also improves your credit score, so it is the best option to take. If you decide to go the other route and increase your income, make sure the income is documentable.
Lenders won't take under-the-table pay into account when making their decision.
How Does It Compare?
BBVA isn't the only lender that offers personal loans.
Take the time to consider all of the options available to you.
When looking at competing lenders, start by making sure each lender offers loans of the proper size and term.
There's no point in borrowing money if you can't borrow enough or won't be able to make the monthly payment.
Next, compare the loans' interest rates and origination fees. Always go for the lowest rate and fees possible.
Conclusion
BBVA's personal loans are great for people who have received an offer code from the bank.
Usually, these codes are sent to current customers or people who live near a BBVA branch.
If you haven't been targeted with an offer code by the bank, you'll have to find an alternative.