The Best Personal Loans in Arkansas for 2023
See the best personal loans that you can find at local lenders in Arkansas--based on interest rates, fees, available discounts, and borrowing terms.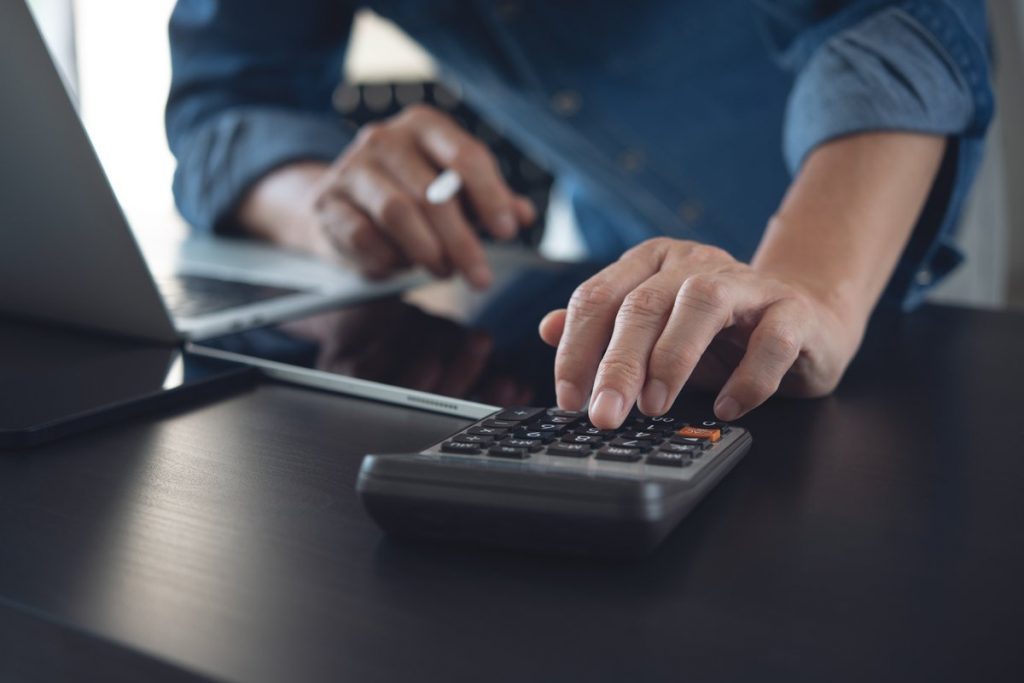 Personal loans allow you to borrow money without putting up collateral. This can be an important funding source if you don't have a home with equity or a paid-off car to get a secured loan.
Each lender offers personal loans with different benefits and drawbacks. Some lenders have loans with unnecessary fees and high interest rates.
Thankfully, the best personal loan lenders have competitive interest rates and usually don't have any fees.
To help you find the best personal loans in Arkansas, we researched the options available to you. Here's what you should know.
The Best Personal Loans in Arkansas
U.S. Bank
This bank offers competitive interest rate personal loans with terms that last anywhere from one to seven years. Interest rates are fixed.
US Bank customers can apply for loan amounts between $1,000 and $50,000, while non-US Bank applicants are limited to $25,000 at most.
These loans have no origination fees or prepayment penalties. US Bank's personal loans clearly disclose a minimum FICO credit score of 660 required to be considered for their loans. This does not guarantee approval, though.
Regions Bank
Regions Bank's personal loans are unsecured and offer a fixed interest rate. Interest rates appear competitive and you can get pre-approved in seconds. This allows you to check the interest rate you qualify for without impacting your credit.
Regions Bank customers have a minimum loan amount of $2,000 and a maximum loan amount of $50,000. Non-Regions Bank customers can only apply for loans as high as $35,000.
Sometimes, you may receive funding as fast as the same day. Terms are from one to five years and you may qualify for a relationship rate discount of 0.25% to 0.50%.
Wells Fargo
The personal loans you can get at Wells Fargo have loan amounts ranging from $3,000 to $100,000. Terms last from one year to seven years.
The company doesn't charge origination or closing fees. You don't have to pay a prepayment penalty, either.
You can get your funds as soon as the same or the next business day if you're approved. Interest rates appear competitive and relationship discounts exist for qualified customers.
How we picked these personal loans
To find the best personal loans in Arkansas, we looked at the top 50 banks according to the FDIC's June 2021 data regarding deposit market share--with a presence in major cities such as Little Rock, Fayetteville, Fort Smith, Springdale, and Jonesboro.
We then evaluated loans using the following criteria:
Interest rates offered
Loan terms available
Loan amounts range
Fees
Do Online Lenders Offer Better Personal Loans?
You may wonder if online lenders offer better personal loan options than brick-and-mortar banks.
Ultimately, it depends on what you're looking for and what you qualify for with each type of lender.
Online lenders have made personal loan lending a much faster process than it used to be. You can apply online, get a decision in seconds to minutes, and get funding as soon as the same day in some cases.
These lenders may even have the option to get preapproved using a soft credit pull which doesn't impact your credit score. This adds another advantage to applying online.
The business model online lenders use does have a downside. It's easy to quickly compare loan options from multiple online lenders. This means these institutions must offer competitive loan options or they'll lose business.
Consumers have plenty of options
Physical banks know online lenders exist and compete for the same personal loan business. This has made physical lenders speed up lending processes and offer more competitive personal loans.
Overall, online lenders provide more options for borrowers and have inspired more competition to offer better terms.
To find the best personal loan offer for your situation, you should compare both physical and online lenders.
Each lender may evaluate your application differently, resulting in different loan terms. You won't know which is the best fit until you shop around.
Picking the Right Personal Loan for You
Don't let others influence your decision about a personal loan. Instead, focus on the features of a personal loan that are most important to you.
This can easily vary from person to person based on your situation. Here are a few ideas of things that you want to consider when deciding on a personal loan lender.
Loan amount available to borrow
Lenders may have different minimum and maximum loan amounts. If you only need a $1,000 loan, some banks may not offer loans that low. On the other end of the spectrum, some lenders easily allow $35,000 loans while this amount is above the maximum limit at other lenders.
Interest rates
The interest rate you qualify for is based on the lender, your credit, and other application factors. A lower interest rate results in lower overall costs of the loan if all other elements are equal.
It makes sense to shop for the best interest rates if finding the lowest cost loan is most important to you.
Fees charged
Fees can result in receiving less money from your personal loan. While many lenders don't charge fees, you may occasionally see application or origination fees.
Origination fees can make a big impact as they're often a percentage of the loan amount. A 1% origination fee on a $25,000 loan is $250. This reduces the proceeds you get from the loan to $24,750.
You should also verify your loan doesn't have prepayment penalties if you anticipate paying the loan off early.
Fund disbursement timeframe
Some banks can disburse loan proceeds as fast as the same or the next business day after you're approved for a loan. More traditional lenders may take a week or longer to get you the money from the loan.
If you need money quickly, verify the timeline before applying.
Loan length
Each lender sets the minimum and maximum loan lengths they offer. Some keep relatively strict options, such as a three-year minimum and five-year maximum. Others may offer shorter terms, such as one year, or longer terms, such as seven or even ten years.
Availability of discounts
Some lenders may offer an interest rate discount if you have a relationship with a bank. Others may give you a rate discount if you sign up for automatic payments. These can help lower the cost of the loan.
What You Should Have Ready for a Personal Loan Application
When you're ready to apply for a personal loan, it helps to have the information you may need ready. Here's what you should expect to be asked about.
Your identity (Driver's license, passport, etc.)
Your address (Utility bill, mortgage statement, etc.)
Social Security Number
Income and employment proof (W-2, 1099s, tax returns, etc.)
Your highest level of education
Loan purpose desired
Loan amount desired
Loan term desired
Help Your Chances of Getting Approved
Getting approved for a personal loan depends on many circumstances, but no one is guaranteed approval. You can work to increase the odds of getting approved by working on key areas lenders likely look at.
First, you want to get your credit score in the best shape possible. Visit AnnualCreditReport.com to get a free copy of your credit report from each of the three major credit bureaus (authorized by federal law.
Then, look at the report for any errors that may negatively impact your score. Dispute any mistakes to clean up your credit report and help improve your score.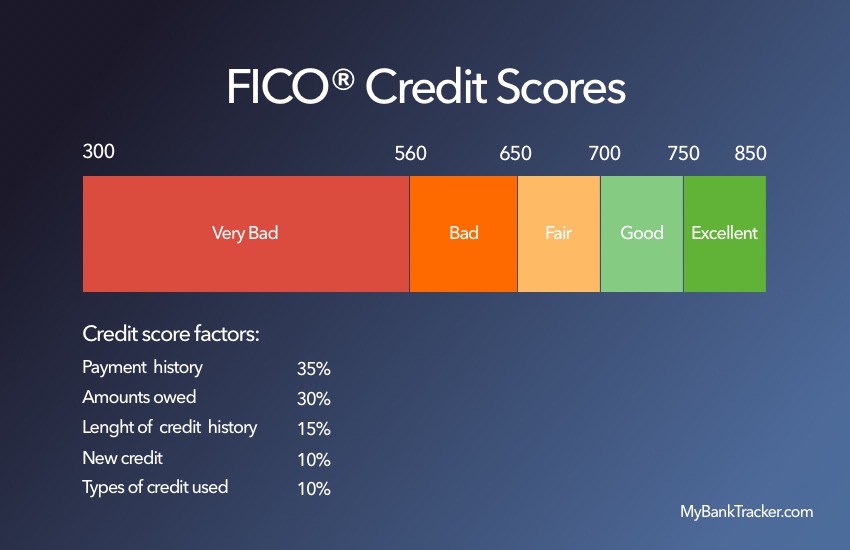 You can also use the credit scoring formulas to help. Your credit utilization ratio, or the amount of debt you've borrowed compared to your maximum credit limits, plays a big part in your score. If you can pay down revolving debt, this may help a large amount of your credit score.
Lenders normally look at your debt-to-income ratio, which compares your debt payments to your income. You can improve this ratio by lowering your debt payments or increasing your income.
Lowering debt payments is often easiest by paying down revolving debt or completely paying off small loans you may be able to pay off quickly. Increasing income can be done by picking up a part-time job or a side gig, such as driving for ride-sharing services.
Find the Best Personal Loan for You
When choosing a personal loan lender, focus on your priorities. Start by considering our top personal loans in the state of Arkansas. Then, you can compare your top pick to online lenders.
Don't forget to shop around to find the best rates.
Each lender may approve you for a different rate and loan amount. These key factors can make a massive difference in deciding on the final lender you decide to take out a loan with.
FAQs
How long does it take to get approved for a personal loan?
Personal loan processing times can be as quick as a few seconds to as long as a week. Online lenders tend to offer fast processing times unless they need to look at your application manually.
Most lenders advertise about how long it takes to process an application. Look for this information if it is important to you.
How long does it take to receive funds from a personal loan?
Some lenders can fund your loan as soon as the same or the next business day. Others may take a week or longer to disburse loan funds to you.
Ask your lender if the timing is essential for your situation.
Can I use a personal loan for any reason?
Many personal loans allow you to use the funds for virtually anything. This isn't always the case, though.
If you're taking out a debt consolidation personal loan, the lender may directly send funds to the loans you're paying off. Other situations may impact how you use your loan proceeds, too.
Check with your lender before applying to see if there are any restrictions.
Will applying for a personal loan affect my credit score?
Your credit score will be impacted when you apply for a personal loan. A lender will make a hard inquiry on your credit score, which usually drops your score by a few points.
Before applying for a loan, you may have a chance to get preapproved for a loan. In this case, a lender may use a soft inquiry. This does not impact your score.
Still, you must formally apply and have a hard inquiry to get approved for the final loan.