The Best Personal Loans in Connecticut for 2023
Find out which local lenders in Connecticut offer the best personal loans to consumers based on interest rates, fees, and available borrowing terms.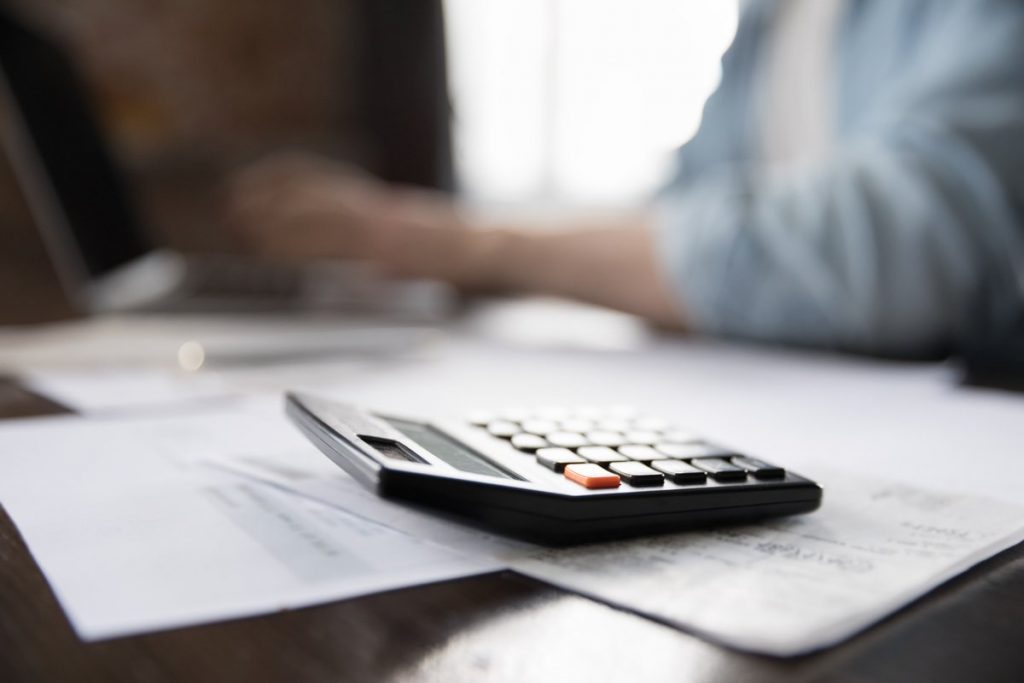 Personal loans are unsecured loans that allow people without collateral to borrow money for virtually anything they may need.
These loans typically last for one to seven years and offer fixed interest rates. However, some lenders include fees that the top lenders don't charge.
Lenders may have different minimum and maximum loan amounts and likely have different interest rates.
Finding the best personal loan for your situation could save you a lot of money. To help, we've identified the top personal loan options in Connecticut. Here's what you should know.
The Best Personal Loans in Connecticut
M&T Bank
M&T Bank's personal loans have an application to funding process that could take as little as 24 hours. Loan amounts have a minimum of $2,000 and a maximum of $50,000. You can choose a term that fits your needs between one and seven years.
There are no application, origination, or prepayment penalty fees associated with personal loans from M&T Bank.
TD Bank
TD Bank offers personal loans for three to five-year periods with loan amounts of $2,000 to $50,000. Application to funding can take as short as one business day if no additional documentation is required.
Personal loans through TD Bank don't have origination or application fees. You don't have to pay any prepayment penalties, either. You can see what loans you may qualify for with no credit score impact.
Wells Fargo
Wells Fargo's personal loans are highly customizable, depending on your needs. Balances can range from as little as $3,000 to as high as $100,000. Loan lengths can vary from one year to up to seven years.
The bank offers competitive interest rates and includes relationship discounts for qualified customers. Applicants don't have to pay an application fee. No origination fees or prepayment penalties come with these loans.
If you get approved for a loan, funding can be completed as soon as the same or the next business day in some cases.
How we picked these personal loans
We looked for personal loans by first identifying the top 50 banks in Connecticut using the deposit market share metric based on the FDIC's June 2021 data--covering major cities including Bridgeport, Stamford, New Haven, Hartford, and Waterbury.
Next, we identified banks that offered personal loans and evaluated those loans based on:
Interest rates offered
Potential loan term flexibility
Loan amounts range
Fees
Prepayment penalties
Are Online Personal Loans Better?
Many online lenders offer personal loans directly to individuals. Online lending has made the personal loan lending space much more competitive.
Online lenders can often approve or deny applications in seconds or minutes rather than days or weeks if no human intervention is required. They can also quickly disburse funds to individuals. Sometimes the money comes as fast as the same or the next business day.
Some online lenders allow you to check for preapproval before formally applying. Often, this process uses a soft credit inquiry which does not impact your credit score. Then, lenders can show you the rate you'll likely qualify for before formally applying.
This innovation has provided more competition to all lenders in personal loan lending. Online lenders know they must compete with other online lenders, too. This results in more competitive rates.
Physical lenders know they have to compete with online lenders and now offer speedier application processes and funding timelines.
You won't know whether an online or physical personal loan lender is better for you until you get offers from lenders, though.
Sometimes, an online lender may offer the perfect loan for your needs. In other cases, a physical lender may find the best deal. You have to shop around to find out.
Identifying the Best Personal Loan for You
The best personal loan for an individual depends on their needs for the loan. One person may need fast funding above all else. Another individual may be looking for the overall lowest cost.
Identify what's most important to you before shopping for a personal loan. Here are a few ideas to help.
Amount you can borrow
Lenders have different limits on how much you can borrow. Someone who only needs a $1,000 loan must find a lender offering lower limits. Some lenders only lend starting at $3,000 or $5,000.
Higher amounts may be an issue, too. While some lenders have loan limits of up to $100,000, others may limit loans to $25,000 or less.
Interest
Interest rates are one of the most significant factors in your total loan cost. If all other factors are equal, you want the loan with the lowest interest rate.
Shop around to find out what interest rates you're offered by each lender. They may evaluate your credit profile and risk differently, resulting in different rates.
Fees you pay
Today, most personal loan lenders don't charge many fees. You can expect to pay late fees, but application and origination fees are almost non-existent at the top lenders. Prepayment penalties are also rare but do exist at some lenders.
You should watch out for origination fees, though. They are often notated as a percentage of the loan. A 2% origination fee on a $10,000 loan will cost you $200. They usually take the money out of the loan proceeds, so you'd only get $9,800 disbursed to you.
Fund disbursement
Fast lenders may distribute loan proceeds as fast as the same or the next business day after approval. Other lenders may take up to a week or longer to disburse funds.
Loan length
Lenders may provide different loan terms from each other or depending on your circumstances. In general, expect to see three-year to five-year terms. Some lenders offer loans as short as one year or as long as seven or ten years, though.
Interest discounts
If you have a relationship with a lender before applying for a personal loan, you may qualify for a relationship interest rate discount. Discounts may also exist if you're willing to set up automatic payments.
Necessary Information to Apply for a Personal Loan
It helps to have all of the information you need to apply for a personal loan before starting the application. Here's what you may need.
Identity documentation (Driver's license, passport, etc.)
Documents that prove your address (Utility bill, mortgage statement, etc.)
Social Security Number
Income and employment verification documents (Pay stubs,
1099s, tax returns, etc.)
Your highest level of education
Loan amount requested
Loan term desired
Loan purpose
Help Your Approval Odds
No one can guarantee you'll get approved for a personal loan. That said, certain actions may help you get approved. Lenders look at your credit score and other information before approving you. Getting those items in top shape could help your odds.
First, download copies of your credit report from the three major credit bureaus at AnnualCreditReport.com. Then, look for errors that could negatively impact your score and dispute them.
You can also take action to help improve your score by using knowledge about the credit scoring formula. Your credit utilization ratio, or the amount of debt you use versus your total credit limits, plays a prominent role in your score.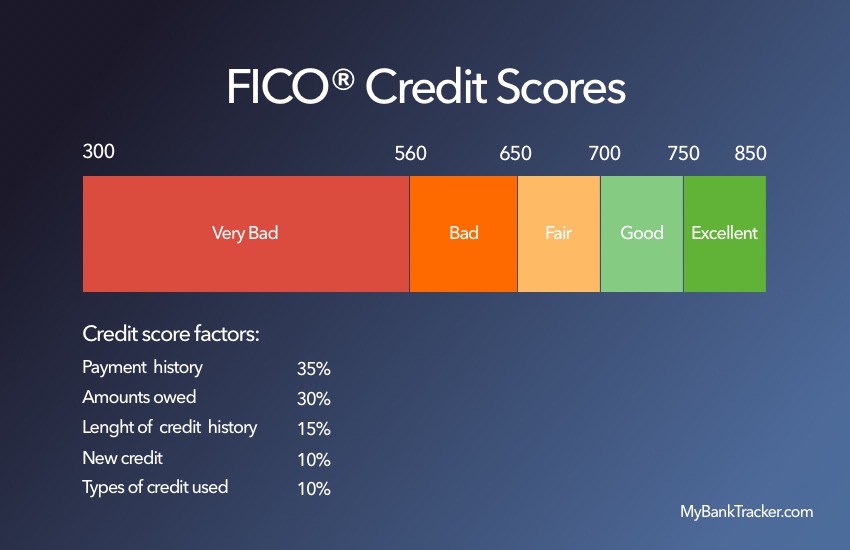 Reducing the amount of debt you use helps improve this ratio. Paying down revolving credit is likely the fastest way to accomplish this goal.
Lenders may also look at your debt-to-income ratio. This measures your monthly debt payments compared to your monthly income.
To lower the debt portion of the formula, you have to reduce or eliminate debt payments. Again, paying down a revolving credit line is likely more effective than trying to pay off a car loan in full unless it is close to being paid off.
You can also work to increase your income. A part-time job or side gig, such as driving for Lyft, may help you lower your debt-to-income ratio.
Find Your Best Personal Loan
Based on your needs, look at our top lenders in Connecticut to find which may suit you best for taking out a personal loan. After that, compare that lender to online lenders to see if you can find a better deal.
While the overall lowest cost may be a big factor, sometimes other priorities result in a different selection. By focusing on what's most important for you, you can meet your financial goals in the best way possible.
Frequently Asked Questions
How long does it take to get approved for a personal loan?
Loan approval times vary from institution to institution and may also vary based on your application. Applications that don't require additional information may be approved in seconds or minutes. If a human has to look at your application, it may take a week or longer.
Ask your potential lender how long their application to approval process takes before applying.
How long does it take to receive funds from a personal loan?
Each lender has its own guidelines for how long it takes to disburse funds after an application is approved.
Quick lenders can get you funds as soon as the same or the next business day. Slower lenders may take a week or longer.
Verify the approval and disbursement timelines before applying if you need the money at a specific time.
Can I use a personal loan for any reason?
Most personal loans can be used for any reason. Certain personal loans, such as debt consolidation, may require a specific usage of funds or direct payment to lenders.
Ask your lender before applying if a particular use of your loan funds is important to you.
Will applying for a personal loan affect my credit score?
A formal application for a personal loan results in a hard inquiry on your credit report. This will likely drop your credit score by a few points.
If you're simply applying for pre-approval, your lender may use a soft credit pull. In these cases, your score will not be impacted.
That said, you will have to formally apply if you are pre-approved and want the loan. This will result in a hard inquiry.