The Best Personal Loans in Hawaii for 2023
Find out which local lender in Hawaii offer the best personal loans based on interest rates, loan fees, and available borrowing terms.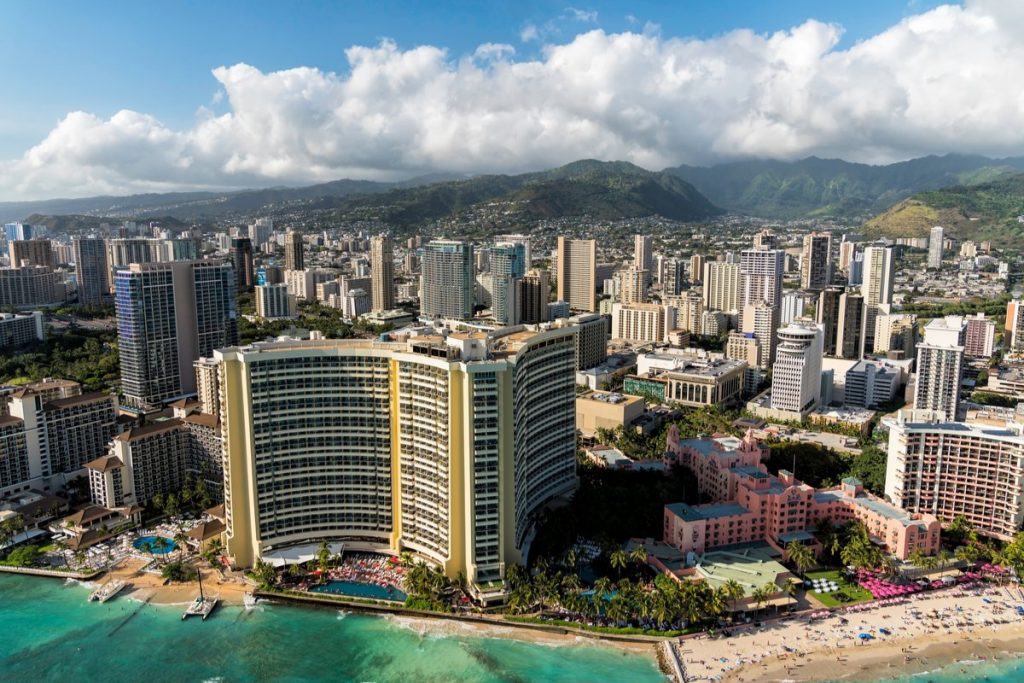 Personal loans are unsecured loans that provide a lending option for those that want a fixed-term loan rather than a revolving credit line, such as a credit card.
It allows people without home equity or a paid-off car access to money for virtually any purpose.
Not all personal loans are created equal, though. Some charge inflated interest rates or expensive fees that the best lenders don't charge.
To help you find the best loan for you, we researched the top personal loan lenders in Hawaii. Here's what we found.
The Best Personal Loans in Hawaii
First Hawaiian Bank
First Hawaiian Bank's personal loans have competitive fixed interest rates with no prepayment penalties. If you'd like to obtain a lower rate, you can secure your loan with a savings account or CD.
The bank says it disburses funds shortly after approval but does not specify a timeline. Rate discounts exist with a qualifying relationship with the bank. A document preparation fee of $50 applies to all loans and is added to the loan balance.
Bank of Hawaii
A personal loan at the Bank of Hawaii comes with a competitive interest rate. Loans can be as short as 24 months or as long as 60 months.
Your loan will include a $50 fee added to the loan balance, reducing the funds you receive.
Central Pacific Bank
Central Pacific Bank's personal loans offer 12 to 60-month terms and competitive fixed interest rates. Loan amounts can be as small as $5,000 or as high as $50,000.
You can check the interest rate you'll qualify for without impacting your credit score.
The loan doesn't have a prepayment penalty.
An application only takes a few minutes and you can receive an instant decision if the loan amount is less than $10,000. Funding is provided the next business day into your Central Pacific Bank account.
How we picked these personal loans
To find the best personal loans in Hawaii, we looked at the top 50 banks using the deposit market share metric based on the FDIC's June 2021 data.
Then, we evaluated loan options using the following criteria:
Interest rates offered
Loan term flexibility
Available loan amounts
Fees charged as part of the lending process
Are Online Lenders or Physical Bank Personal Loans Better?
Online and physical lenders both have benefits and drawbacks. Online lenders have pushed the personal loan lending process to be more competitive than it was in the past. This has forced physical lenders to keep up.
Online institutions can process applications quickly, sometimes as fast as a few seconds or minutes, as long as no additional information is needed. If approved, they can often fund your loan the same or the next business day.
These lenders also realize they compete with many other online lenders. To keep their loans competitive, they offer attractive interest rates and very few fees in most cases.
Some online lenders even allow you to get an estimated rate with a preapproval without damaging your credit score. This helps you shop around without worrying about several credit inquiry dings.
Physical lenders are aware they compete with these online lenders and have adopted many of the same practices to win your business.
For this reason, it makes sense to compare physical and online lenders before deciding which institution you want to use to take out a personal loan. Depending on your situation, one lender may fit your needs better than the others.
Identifying the Best Personal Loan for You
Each person may have a different reason for taking out a personal loan. Some people may value the lowest overall cost above all else, while others need fast funding.
Identifying your most important personal loan features can help you find your ideal lender. Here are a few concepts to consider before applying for a loan.
Amount you can borrow
Lenders set their minimum and maximum loan limits. Some have a wide range of options, such as $3,000 to $100,000. Many lenders have narrower ranges, such as $5,000 to $35,000.
If you need a low or high loan amount, you may be limited to the lenders you have to choose from.
Interest rates charged
Interest rates are one of the most significant factors in determining loan costs. You want the lowest interest rate if all lenders have other terms that are the same as each other.
Longer loan terms tend to charge higher interest rates than shorter loan terms.
Fees each lender charges
Fees can quickly add to the cost of your loans. Most loans typically charge late fees if you miss a payment deadline. Other fees have mostly disappeared except in rare cases.
In Hawaii, application or loan funding fees are common and may cost $50 or more. Online lenders usually won't charge this fee.
Origination fees exist at certain lenders and are often a percentage of the loan amount. This reduces the amount disbursed to you. For example, a $50,000 loan with a 1% origination fee would cost you $500 and result in only $49,500 being disbursed to you.
You should also verify your loan doesn't have prepayment penalties if you plan to pay it off early.
Speed of receiving funds
Banks process loan applications and fund disbursements much faster today. You may get your money as soon as the same or the next business day. Manually processed loans and certain lenders may take a week or more to disburse funds, though.
Loan lengths available
Verify your desired loan length is available at the lenders you're considering. You shouldn't have many problems if you want a three to five-year loan. Shorter loans, such as one year, or longer loans, such as seven or ten years, can be more challenging to find.
Discounts
You may qualify for an interest rate discount if you have a relationship with a bank before applying for a personal loan. Lenders may also offer a discount if you set up automatic payments on your loan.
Documentation to Prepare When Applying for a Personal Loan
Before you apply for a loan, it helps to have the information that will be requested put together. Here's what you should expect.
Identity documentation (Driver's license, passport, etc.)
Proof of your address (Utility bill, mortgage statement, etc.)
Social Security Number
Income and employment verification (W-2, 1099s, tax returns, etc.)
Highest level of education
Desired loan purpose, amount, and length
Ways to Help Your Approval Odds
There is no such thing as guaranteed approval for a personal loan. You can work to increase your chances of getting approved by taking action to make your application look as best as you can.
Improving your credit score could help in some cases. You can start by checking your credit reports from the three major credit bureaus using AnnualCreditReport.com (the official government-sanctioned source for free credit reports).
Read through the reports, identify any errors, and dispute them to get them fixed.
Credit utilization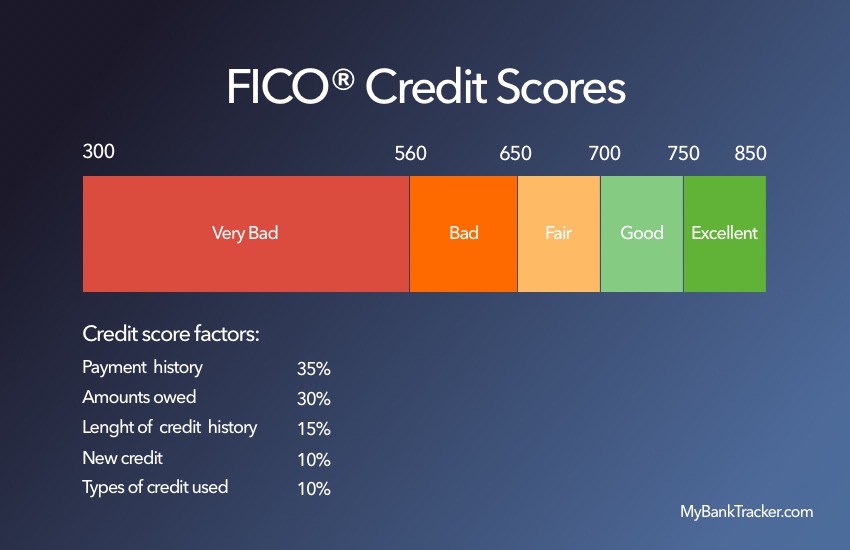 Consider optimizing your credit utilization ratio to improve your score.
This is a decent chunk of most credit scoring formulas and represents the amount of debt you owe compared to your credit limits.
Lowering your debt could help this part of your score in some instances. It makes the most sense to do this on a revolving credit line most of the time.
Debt-to-income ratio
While the debt-to-income ratio isn't on your credit report, it is a factor most lenders look at. You can decrease your monthly debt payments by paying off entire loans or paying off part of a revolving credit line.
You can increase your income to lower this ratio, too. A part-time job or side gig is a fast way to earn more money. You may want to consider grocery shopping for others through Shipt or a similar service.
Decide on Your Ideal Personal Loan
After identifying your needs for a personal loan, consider which lenders may be the best fit for you. You can start by looking through our top personal loan options in Hawaii before comparing them to online lenders.
Once you have narrowed down your choices, get multiple interest rate quotes. This allows you to find the lowest cost loan as each lender may offer you a different rate.
Frequently Asked Questions
How long does it take to get approved for a personal loan?
Some lenders can approve your loan in a few seconds or minutes. To do this, your application must be straightforward and not require any additional information requests.
Certain lenders take longer to process loans. It can take a week or longer for slower institutions.
How long does it take to receive funds from a personal loan?
Fund disbursement can occur as soon as the same or the next business day in faster situations. It may take a week or longer if you expect a more complicated situation or are working with a slower lender.
Can I use a personal loan for any reason?
Personal loans can often be used for any purpose, but this isn't always true. In particular, debt consolidation loans may require funds to be disbursed directly to old lenders.
Some institutions may offer different interest rates, depending on your loan usage. These loans could require to use the funds only for that purpose.
Will applying for a personal loan affect my credit score?
When you apply for a loan, the lender performs a hard inquiry on your credit report. This results in a small negative impact on your credit score in most cases.
Preapprovals that use a soft credit inquiry will not hurt your score. To officially get a loan, you must submit a formal application, resulting in a hard inquiry.