The Best Personal Loans in Kentucky for 2023
Compare the best personal loans offered by local Kentucky lenders based on interest rates, fees, borrowing amounts, and repayment terms.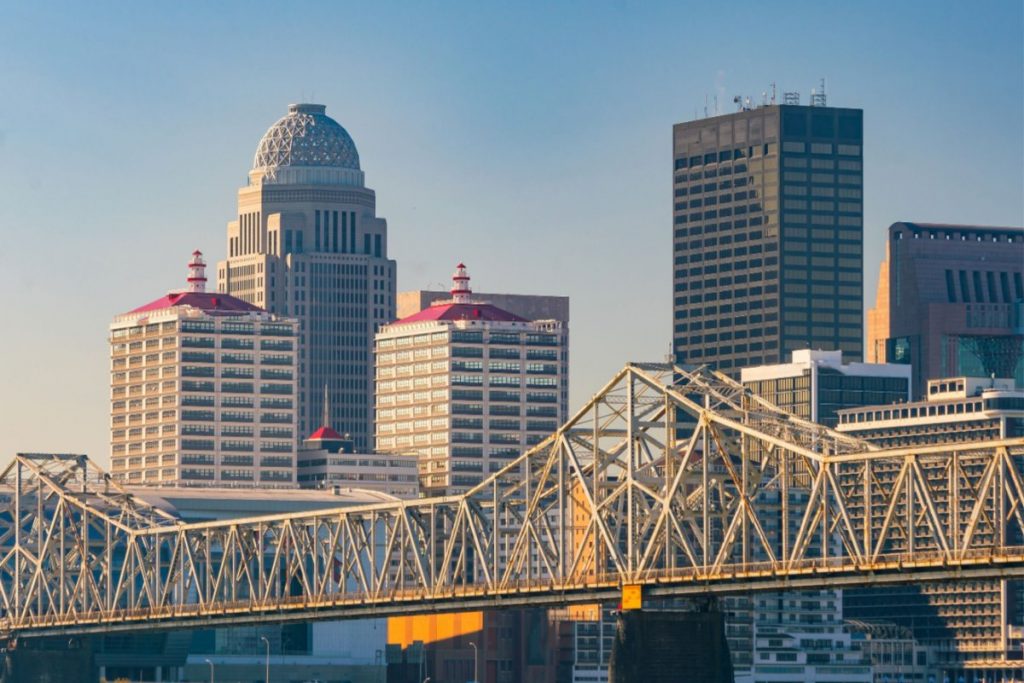 Unsecured personal loans allow you to borrow money without using anything to back the loan.
The loans normally don't have any required uses, so you could potentially use the money for anything you need. You could use the funds to help pay for a wedding, honeymoon, or a household project you've been putting off.
Each lender offers personal loans with different features and costs. Some lenders charge costly fees and high interest rates, while others focus on providing a competitive loan.
To help you find the best loan for you, we came up with a list of the best personal loan lenders in Kentucky. Here's what you need to know.
The Best Personal Loans in Kentucky
PNC Bank
PNC Bank's personal loans don't charge any application or origination fees. The bank doesn't charge prepayment penalties, either.
They offer some of the shortest loan lengths, starting at six months. Terms last as long as 60 months. Loan amounts range from a relatively low $1,000 to as much as $35,000.
Read the editor's review of PNC personal loans.
Fifth Third Bank
Fifth Third Bank's unsecured personal loans allow you to borrow $2,000 to $50,000 for 12 to 60 months. The bank doesn't charge closing costs or prepayment fees. If you set up automatic payments according to the bank's terms, you can get a 0.25% discount on your interest rate.
They also offer a secured loan option with a loan maximum of up to $500,000 and potentially lower rates.
Read the full review of personal loans from Fifth Third Bank.
Truist
Truist offers personal loans with balances starting at $3,500 and doesn't charge origination fees. Their interest rates appear competitive.
Applications may be approved as fast as 15 minutes. Sometimes, loan disbursement can happen the same business day as approval.
How we picked these personal loans
We used the FDIC's June 2021 data regarding each bank's deposit market share in Kentucky to find the top 50 banks in the state--serving borrowers in major cities including Louisville, Lexington, Bowling Green, Owensboro, and Covington.
Then, we examined the personal loans at these banks based on the following factors:
Interest rates
Loan lengths
Amount available to borrow
Fees charged
Are Online Personal Loans a Better Option?
Online lenders have helped add competition to the personal loan lending space. These lenders may not have the high overhead costs of maintaining brick-and-mortar locations.
They can use these savings to provide more aggressively priced personal loans while still making a profit. Online lenders have also focused on offering preapprovals without a hard credit pull, fast application decisions, and quick funding.
These factors make online lenders look attractive to people considering a personal loan. The competition online lenders started means you shouldn't just settle for the first lender you find.
Online lenders have to compete with each other to win your business. Getting several quotes from different online lenders could help you find even better rates and terms.
Remember to shop around
Brick-and-mortar banks still want your business, though. They know they have to compete with online lenders. Many have improved their personal loan offerings to be competitive.
For these reasons, you should always get multiple personal loan quotes before deciding on a lender. Online and brick-and-mortar lenders may be competitive with each other. Shopping around helps you find the best deal.
Figuring Out Your Priorities for Your Personal Loan
Each person has different priorities when looking for personal loans. Your priorities may not be the same as someone else's, though.
One person may want to make sure they pay as little as possible in interest. Another may want to get access to the money as fast as possible in person at a bank branch.
These ideas could help you decide which features to focus on when comparing lenders.
Amount you can borrow
Each lender may have different loan amounts they're willing to approve. Many focus on a reasonable range, starting at around $3,000 and ending at approximately $25,000.
Some lenders specialize in lower loan amounts as low as $1,000. Others may provide loans to certain individuals up to $100,000 or more.
Interest rate
Other terms can also be important, but a low interest rate is often at the top of most people's list of priorities. If you find loans with the same terms other than the interest rate, the one with the lowest interest rate is often the cheapest.
Fees
Ideally, you find a personal loan that doesn't charge fees. That isn't likely as most lenders charge a late fee for late payments.
Most competitive lenders don't charge many other fees today. Origination and application fees are rarer than in the past. Prepayment penalties aren't common, either.
When looking at fees, the origination fee is often the largest. It can be a percentage of the loan amount.
If you have to pay a 2% origination fee on a $25,000 loan, that would cost you $500. The money for this fee is usually taken out of the loan proceeds. In this example, you'd only receive $49,500 when funds are disbursed.
Speed of loan disbursement
Each lender has rules for giving you the proceeds from the loan. Some can process this quickly and get you the money within hours after approval. Others have slower processes that could take a week or more.
Available loan lengths
It's common to find lenders offering three-year or five-year personal loans. Some offer loans as short as one year or less if you only need money for a short time. Others could provide extended repayment periods as long as ten years. Very short and long terms are rarer to find.
Potential loan discounts
A lender might offer you a discount on their personal loan interest rates if you have a banking relationship with them that meets their criteria.
Another standard interest rate discount many lenders offer kicks in if you agree to sign up to have automatic payments taken out of a bank account to pay for your monthly loan payments.
Information You Need to Apply
Applying for a personal loan is easy, but having the proper documents ready before applying can make it even easier. You may need this information for your application:
Identity documents (Driver's license, passport, etc.)
Documents that verify your address (Utility bill, mortgage statement, etc.)
Social Security Number
Income and job verifying documents (W-2, 1099s, tax returns, etc.)
The highest education level you reached
Requested loan purpose, amount, and length
Ways to Potentially Improve Your Application Approval Odds
When applying for a personal loan, most lenders look at similar metrics before approving or denying your application. You can work to improve these factors to give you the best chance of getting approved.
Still:
Nothing guarantees you'll get approved for a loan.
Boost your credit
One metric you should focus on is your credit score. To improve this, you should first make sure your credit report is correct. This is what credit scoring companies use to calculate your credit score.
You can request a free copy of your credit report from the three major credit bureaus at AnnualCreditReport.com.
Once you have the reports, look over them for errors. If you find errors that could hurt your score, dispute them to get them corrected.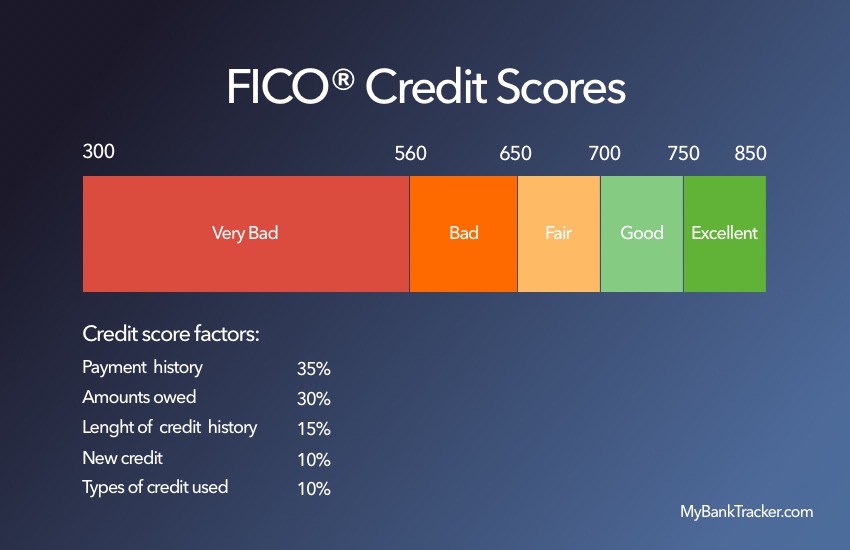 Credit scoring formulas often use similar factors in their credit scoring calculations.
One particular factor you can quickly influence is your credit utilization ratio. This compares the amount of debt you've taken out to your credit limits.
You can reduce the ratio by paying down your debts. This often works best with revolving credit lines, such as credit cards.
You may be able to quickly reduce your utilization ratio from 60% to 30%. For instance, a person with a $600 balance and a $1,000 credit limit on a credit card could do this by paying down $300 of their credit card debt.
Decrease your debt-to-income ratio
Another metric lenders look at is your debt-to-income ratio. This isn't on your credit report.
It compares your monthly debt payments to your monthly income. You can improve the ratio by decreasing debt or increasing income.
You should focus on paying down debt that reduces your monthly debt payments. This could involve completely paying off an installment loan or paying down part of a revolving credit line.
The other option is increasing your income. This income must be documented, though. You may be able to quickly pick up a part-time job or a side gig, such as driving for Lyft.
Narrow Down Your Choices and Apply
With what you've learned, you can now narrow down which lenders you may want to get a personal loan from. You can start by considering our favorite lenders from Kentucky. Then, you can compare your top choice to online lenders.
Each lender rates your risk based on its own criteria. This could result in each lender offering different rates and terms. Shopping around at multiple lenders will help you make sure you're getting the best deal.
Frequently Asked Questions
How long does it take to get approved for a personal loan?
Simple applications might get processed and approved or denied in seconds or minutes. Other applications may require review by a human or additional documentation.
This can take up to a week or longer to process. Other lenders have slower processes that could take a week or longer for all applications.
The exceptions noted above usually add processing time that could take a week or longer in extreme circumstances. Other lenders just process loan applications slowly.
How long does it take to receive funds from a personal loan?
The time it takes to receive your loan proceeds depends on your lender and your circumstances. Some lenders can provide funds within hours after approval. Others may take a week or longer.
Can I use a personal loan for any reason?
The money you receive from most personal loans can be used for any reason. Some specific use loans, such as a debt consolidation personal loan, require you to use the funds only for that purpose.
Check with your lender before applying if your loan funds are restricted to a specific use.
Will applying for a personal loan affect my credit score?
When you apply for a personal loan, your lender will make a hard inquiry on your credit report. This results in a slight decrease in most credit scores that usually lasts for a short period.
You may be able to find out a potential rate and if you're qualified for a loan using a prequalification tool. Your credit score won't be impacted if it uses a soft credit pull.
This cannot formally approve you for a loan. A hard credit pull will still happen when you make your final application.