The Best Personal Loans in Louisiana for 2023
Find out which lenders in Louisiana offer the best personal loans to borrowers based on interest rates, borrowing terms, loan amounts, and fees.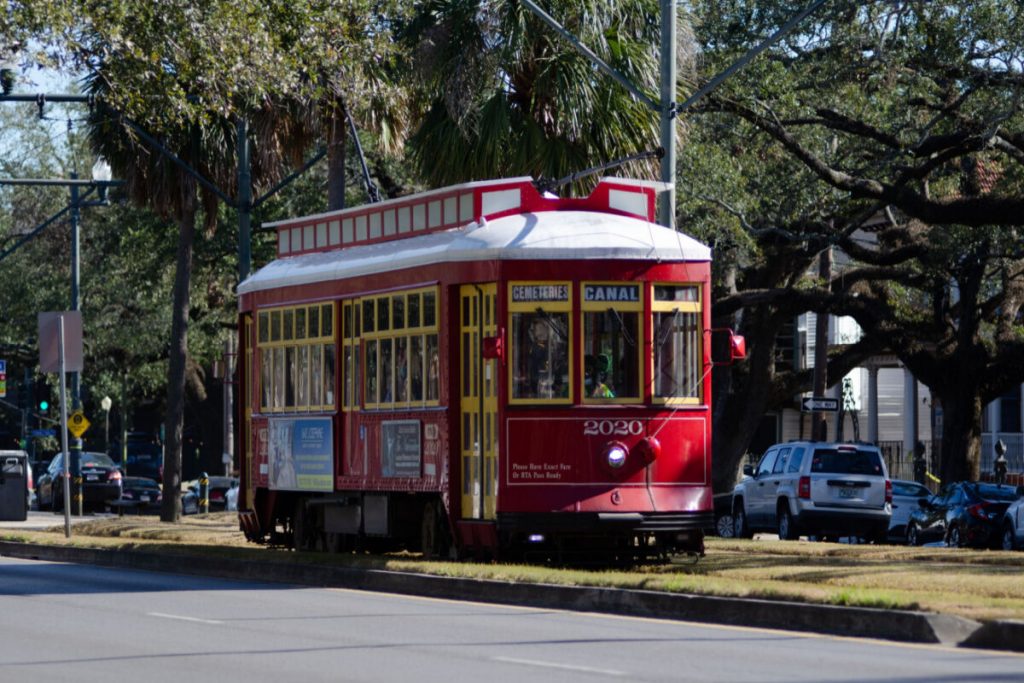 If you need to borrow money but don't have home equity or a paid-off car to put up for collateral, an unsecured personal loan may help.
These loans allow you to borrow money that can often be used for anything you want. Some people use personal loans to pay for wedding costs, home improvement projects, or to consolidate debt.
Not all personal loans are created equal. Some come with high fees and high interest rates. Others have almost no fees at all and competitive interest rates.
To help you find the best personal loan for you in Louisiana, we looked at the options available. Here's what we found.
The Best Personal Loans in Louisiana
Below are our top choices for personal loan lenders in Louisiana, in no particular order.
Regions Bank
Fidelity Bank
Gulf Coast Bank
Regions Bank
Regions Bank's personal loans offer competitive interest rates and terms from 12 to 60 months. Current customers can get loan amounts starting at $2,000 and up to $50,000 while non-customers are limited to $35,000.
Qualifying loans offer rate discounts of 0.25% to 0.50% if you enroll in automatic payments from your Regions checking account. The bank doesn't charge origination fees.
You can see if you're pre-approved in seconds. Approved loans may be funded as fast as the same day for current customers.
Fidelity Bank
Fidelity Bank's personal loans have a $1,000 minimum and $50,000 maximum loan amount. Repayment terms are flexible, with up to 36 months to repay your loan. The bank does charge a $50 document fee.
All loans must be closed in person at a branch. You must also have a linked Fidelity Bank deposit account. That said, rates for their loans are competitive.
Gulf Coast Bank
Gulf Coast Bank offers personal loans with lengths of up to 60 months. You have to pay a $20 processing fee for your loan. Interest rates may be competitive, depending on your situation.
How we picked these personal loans
Based on the FDIC's June 2021 data about banks' deposit market shares in Louisiana, we found the top 50 banks which serve major cities including New Orleans, Baton Rouge, Shreveport, Lafayette, and Lake Charles.
Next, we looked at each bank's personal loan options to evaluate them based on these characteristics:
Interest rates
Loan terms available
The amount available to borrow
Fees
Do Online Personal Loans Provide a Better Option?
Physical personal loan lenders offer in-person customer service, but another option exists. Online lenders have offered personal loans for quite a while, and many have no physical branches to visit.
You may be wondering if these online lenders are legitimate and if they may provide better lending options. Online lenders have several benefits that may make them a good fit for you.
Lower costs mean cheaper, faster loans
Online lenders have lower overhead costs because they don't have a physical location. These technology-based lenders also compete against other online and physical lenders. This means they know they must have competitive offers and a smooth application process to win business.
Digital lenders have technology that usually results in quick approval or denial decisions unless human intervention is necessary. Some even have the ability to quickly disburse funds as soon as the same business day.
These factors can help you find an extremely competitive loan option at online lenders. But you shouldn't get a quote from just one lender.
Online and physical lenders compete with each other. Getting quotes from multiple options can help you secure the best loan for your situation.
Finding Your Personal Loan Priorities
Your goals for taking out a personal loan may be different than the goals of others. Don't get stuck believing what is right for everyone else is what's right for you.
Instead, consider what's most important to you with a personal loan. You may value how fast you can get funds over the cost of the loan.
Here are some ideas to help you identify your priorities.
Amount available to borrow
Lenders offer their customers personal loans with certain borrowing limits. While your situation determines the exact amount, lenders still have general overall guidelines.
Some only offer personal loans starting at $5,000, while other lenders may max out at $25,000. Finding a smaller or larger personal loan could be more difficult. Verify the lender offers the amount you need before applying.
Interest rate you pay
The interest rate should be important to everyone as it is one of the most significant factors influencing your loan costs.
Some people may prioritize this as the most critical factor to keep costs as low as possible. Others may use this as a secondary factor. Either way, it should not be ignored.
Fees charged
Better personal loan lenders charge very few fees. While you can expect most lenders to charge late fees for late payments, other fees have mostly disappeared. You should be able to easily find lenders that don't charge application fees, origination fees, or prepayment penalties.
Still, some lenders charge these fees.
The biggest fee is often an origination fee, which may be represented as a percentage of the loan amount. This amount is usually deducted from your loan proceeds before you get the cash.
For instance, a $50,000 loan with a 1% origination fee results in a $500 fee. After this fee is deducted, you'd only receive $49,500 from the loan.
Loan disbursement timeline
If you need money quickly, ask about the loan disbursement timeline. This is the time it takes the lender to get you your funds after you've been approved for a loan.
Some lenders can give you the money as fast as the same day. Others could take a week or longer.
Loan terms available
Lenders generally offer somewhat flexible loan terms ranging from three to five years. Some offer even shorter terms, such as one year, or longer terms, such as ten years. If you need a short or long loan, verify with the lender what terms they offer.
Interest rate discounts
You may be able to score a lower interest rate if you qualify for a lender's interest rate discounts.
Some offer these discounts for making automatic payments from a linked checking account. Others may offer a discount if you have an established relationship with the lender before applying.
Prepare This Information Before Applying
Applying for a personal loan isn't hard. Having the right information ready can speed up the process. Expect to provide the following:
Identification (Driver's license, passport, etc.)
Address verification documents (Utility bill, mortgage statement, etc.)
Social Security Number
Income and employment verification documents (W-2, 1099s, tax returns, etc.)
Your highest level of education
Desired loan purpose
Desired loan amount
Desired loan length.
Optimize Your Finances to Maximize Application Approval Odds
Nothing will guarantee you will get approved for a personal loan when you apply. However, you can work on what lenders look at to increase your odds.
Most lenders examine two key factors you have the ability to influence before you apply.
Debt-to-income ratio
Lenders often look at your debt-to-income ratio to see if you can afford the monthly payment on the personal loan you're requesting. The lower this ratio is, the better financial shape you generally are in.
You calculate this by dividing your monthly debt payments by your monthly income. You can lower this ratio by decreasing your debt payments or increasing your income.
Decreasing debt payments is easier with revolving lines of credit that have payments that change as your balance changes. For this reason, paying off credit cards can help. Paying down loans that don't have changing payments only helps if you pay off the loan in full and eliminate the payment.
Alternatively, you can improve this ratio by increasing your income. The income must be documented, so a part-time job or side gig with a company like Uber may be your best bet.
Improve your credit
Lenders also look at your credit score. You can ensure it is accurate by visiting AnnualCreditReport.com and requesting your credit reports from the three major credit bureaus.
This is what is used to calculate your credit score. If you find errors on these reports, get them corrected by disputing them.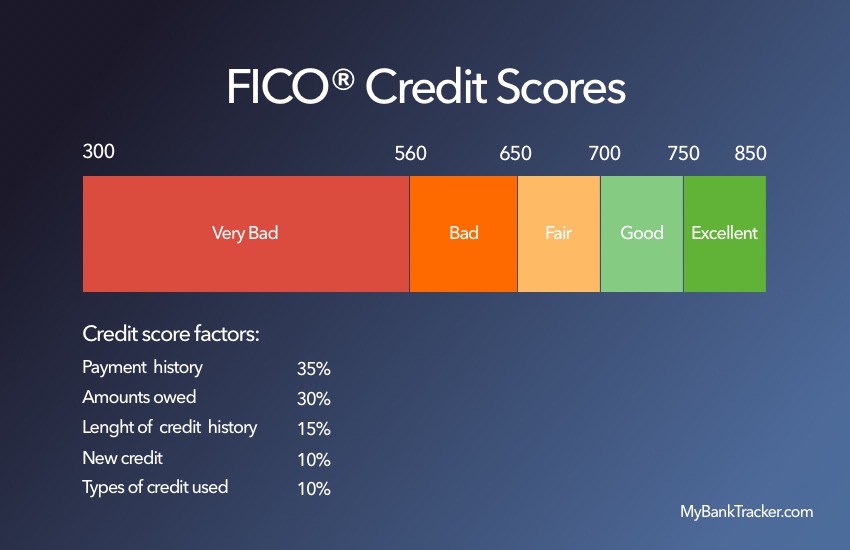 Next, you can influence your score if you understand how it is calculated. One factor you can influence quickly is your credit utilization ratio. This divides the amount of debt you owe by your credit limits.
Paying down debt to lower a maxed-out credit card to only using 30% of the available credit limit could help increase your score.
Find Your Best Lender and Apply
Based on your needs, you can evaluate the lenders in Louisiana on our list to determine which may be the best fit for you. Then, you can compare their offerings to online lenders to help find the best overall option.
Remember, each lender evaluates your application based on its criteria. Getting quotes from multiple lenders can help you find the best terms and potentially save you money.
Frequently Asked Questions
How long does it take to get approved for a personal loan?
Automated software can normally review and approve or deny personal loan applications in seconds or minutes.
Sometimes, human intervention is required, which may slow down the process. A lender may request more information or the application may require a judgment call by a banker.
In these instances, it can take a few days, a week, or longer to determine if you're approved or denied.
How long does it take to receive funds from a personal loan?
Personal loan funds can be received as quickly as the same day of approval at some institutions. Others may take a week or longer to give the loan funds to the borrower.
Can I use a personal loan for any reason?
Most personal loans let you use the money for anything you want. Some specific types of loans, such as debt consolidation personal loans, may require the funds to be disbursed to the old lenders to pay off the debt.
Check with a lender before applying to see if any restrictions on using funds exist.
Will applying for a personal loan affect my credit score?
A personal loan application will impact your credit score. A lender will make a hard inquiry on your credit report. This usually drops your credit score by a few points for a short time.
You may have an option to get pre-approved for a loan with a soft inquiry. Soft inquiries allow lenders to check your credit without impacting your score. Still, you must make a final application to get formally approved for a loan, resulting in a hard inquiry.