The Best Personal Loans in Maine for 2023
See the best personal loans available from local Maine lenders based on interest rates, borrowing amounts, repayment terms, and loan fees.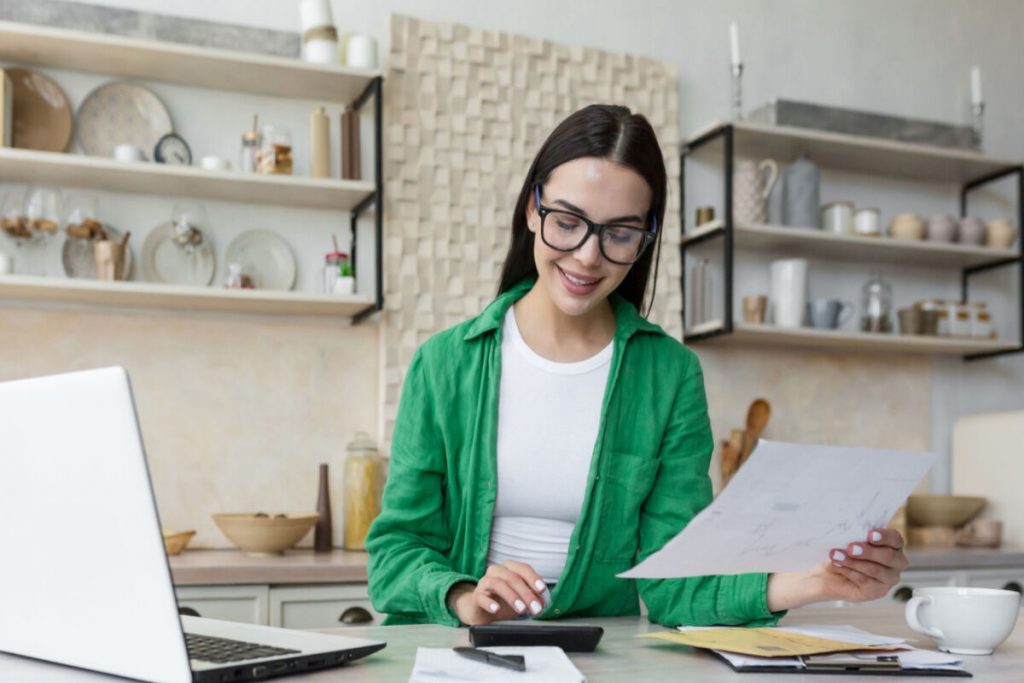 A personal loan doesn't require you to have home equity or a paid-off car to use as collateral. Instead, you simply sign the paperwork and get the funds disbursed to you.
This type of loan may be used for almost any purpose in most cases. You could use it to pay for a once-in-a-lifetime vacation or a home improvement project.
Each bank or lender has different personal loan options. Some come with high fees and high interest rates. Others are competitive and provide an outstanding product overall.
To help you find a suitable lender faster, we've researched the top personal loan lenders in Maine. Here's what you should know.
The Best Personal Loans in Maine
These three lenders stood out above the rest in Maine and are listed in no particular order.
Northeast Bank
M&T Bank
TD Bank
Northeast Bank
Northeast Bank works with LightStream to offer personal loans for any occasion. You can borrow from $5,000 to $100,000 with no fees. Sometimes, funding can be provided as soon as the same business day.
M&T Bank
M&T Bank's personal loans can result in funding as fast as 24 hours if you're approved. They don't charge application fees, origination fees, or prepayment penalties.
Loans can be for as little as $2,000 or as much as $50,000. Flexible loan lengths of one to seven years are another feature the bank offers.
TD Bank
TD Bank offers personal loans with relatively low fixed interest rates. You can get a loan for between $2,000 and $50,000 with 36 to 60-month terms.
The bank doesn't charge prepayment penalties, application fees, or origination fees. Your loan can be funded in as little as one business day if you're approved.
The bank also allows you to check what rate you qualify for without impacting your credit score. A formal loan application to get approved will result in a hard inquiry.
How we picked these personal loans
We used data from the FDIC to find the best personal loan lenders in Maine. The data, dated June 2021, allowed us to find the top 50 banks based on each bank's deposit market share--available to borrowers in major cities including Portland, Lewiston, Bangor, South Portland, Auburn, and Augusta.
We then looked at each bank's personal loan offerings using the following metrics:
Rates
Loan length options
Amount you can borrow
Fees charged
Are Online Personal Loans Better?
You may not have considered taking out a personal loan online, but it's something you should think about. Online lenders have helped bring even more competition to the personal loan lending space.
Many online lenders don't have physical branches that cost brick-and-mortar lenders a lot of money. This cost savings allows online lenders to potentially offer more competitive rates and terms.
Additionally, technology advancements allow lenders to quickly approve or deny applications as long as no additional information or human verification is needed. Many online lenders continue the speedy process by offering quick loan disbursement.
Compare all lenders
That doesn't mean an online lender is your best choice, though. Some online lenders are more competitive than others as they try to win business.
Physical lenders should still be considered, too. They know online lenders exist and must compete with their terms to win business. Physical lenders may allow you to talk to a loan officer in person, which could help influence your personal loan decision at smaller banks.
Each online and in-person lender evaluates your loan application based on its own criteria. Ultimately, shopping around across both online and physical lenders will give you the best chance of finding the best loan terms for your situation.
Deciding on Your Most Important Personal Loan Factors
Banks offer different personal loans because people have different priorities. People focused on the fastest funding may not care as much about the loan costs as long as they're semi-competitive.
Others may be only concerned with fees and interest rates but be willing to wait a week to receive funding. Here are some ideas of things you may want to prioritize when looking for your best fit.
Loan amount
Most lenders offer a range of personal loan amounts, but some specialize in small or large loans. Expect to find most lenders offer $3,000 to $25,000 loans, with some offering lower or higher limits.
Interest rate
You should not ignore the interest rate as it is often one of the highest costs of a personal loan. Finding a loan with the most competitive rate could save you a lot of money. Even so, you may decide to choose a less than ideal interest rate if other factors are more important to you.
Fees
Most lenders have moved away from application fees, origination fees, and prepayment penalties.
However, some lenders still charge these fees and hope you won't shop around to find a bank that doesn't.
In particular, you should look for origination fees, which are normally a percentage of your loan cost. A 2% origination fee on a $10,000 loan results in a $200 fee. This fee may be taken out of your loan amount, leaving you with only $9,800 in cash when the loan closes.
Some fees still exist with most loans. For example, you should expect to pay a late fee if you make a late payment.
Time to funding
Funding speed can be important if you have a deadline for when you need the money from a loan.
Getting access to loan funds after approval can happen as soon as the same business day after approval. Some lenders take longer, especially if your application hits hiccups.
Loan length
Most lenders offer a few loan lengths, often ranging from three to five years or so. Some lenders offer shorter terms, such as a year, or longer terms, such as seven or ten years.
Discounts
Some personal loan lenders provide discounts on their interest rates if you meet requirements.
One common discount qualification is automatic payments from a linked checking account at the same institution. Another standard discount may kick in if you were a customer at the institution who met specific requirements before applying for the loan.
What You Need to Apply for a Personal Loan
Applications for personal loans are straightforward. You can speed them up by having the correct information ready before you apply. This could include:
Identification documentation (Driver's license, passport, etc.)
Paperwork that verifies your address (Utility bill, mortgage statement, etc.)
Social Security Number
Income and employment documents (W-2, 1099s, tax returns, etc.)
The highest level of education you have achieved
Requested loan term,loan amount, and usage for loan funds
Ways to Potentially Improve Your Approval Odds
When a lender looks at a personal loan application, a few key metrics you can influence may impact their decision. These factors include your credit score and your debt-to-income ratio.
Working to improve these metrics before applying could help your application. That said, nothing guarantees your loan will be approved, even if you have ideal metrics.
Credit score
Your credit score is calculated based on information in your credit reports. You should make sure this information is accurate before applying.
You can get a free copy of your credit report from the three major credit bureaus at AnnualCreditReport.com. Review these reports and dispute any errors to get them fixed.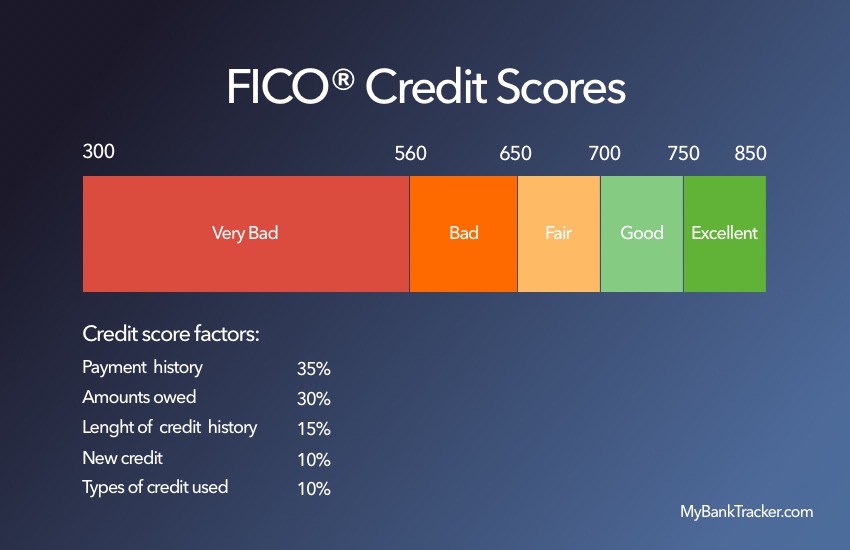 Credit scores often use similar factors to calculate your score. One major factor you can influence is your credit utilization ratio, or the amount of debt you owe compared to your credit limits.
You may have a chance to lower this if you can pay down a maxed-out credit card to a more reasonable credit utilization ratio, such as 30%. This can be more difficult with other types of loans, such as a mortgage.
Your debt-to-income ratio
Another critical metric is your debt-to-income ratio--measuring your monthly debt payments divided by your monthly income. You can decrease your debt payments or increase your income to improve this ratio.
Decreasing debt payments only counts if you can eliminate a fixed payment, such as a car loan, or lower a variable payment, such as a credit card. Paying down part of a car loan won't usually help because the monthly debt payment remains the same.
Finally, you can work to increase your income. The income must be traceable and documented to count. A part-time job or side-gig that gets reported, such as driving for Uber, may help.
Examine Lenders to Find Your Best Fit
Finding the perfect lender for you depends on your needs. Start by comparing your personal loan lender wishlist to our top options in the state of Maine. Next, compare your best choice to online lenders.
Each lender evaluates your risk in its own way and may offer a personal loan with different rates. Getting quotes from several in-person and online lenders could help you save money by finding the lowest cost lender.
Frequently Asked Questions
How long does it take to get approved for a personal loan?
Technology has sped up the personal loan decision process. Approvals or denials can usually be issued in seconds or minutes.
In some cases, additional information or a human review is required. These can slow down the process to days or a week or more.
Additionally, some lenders manually process applications. This can take longer, as well.
How long does it take to receive funds from a personal loan?
Each lender has different funding timelines. Some can issue funds as soon as the same business day that you're approved. Others may take several days, a week, or longer to disburse funds.
Can I use a personal loan for any reason?
Most personal loans allow you to use the funds for any reason. Some may require you to use the funds in a specific way.
For instance, debt consolidation personal loans often require you to have the funds disbursed to the loans you are paying off.
Will applying for a personal loan affect my credit score?
A credit check is part of the process of applying for any loan, including a personal loan. A formal loan application results in a hard inquiry. This will impact your credit score.
You may have a chance to get preapproved for a personal loan with a soft credit inquiry. These do not impact your credit score. If you decide to get a loan, you must formally apply. This ultimately results in a hard inquiry.