The Best Personal Loans in New Hampshire for 2023
See the best personal loans available from local lenders and banks in New Hampshire based on interest rates, fees, and borrowing terms.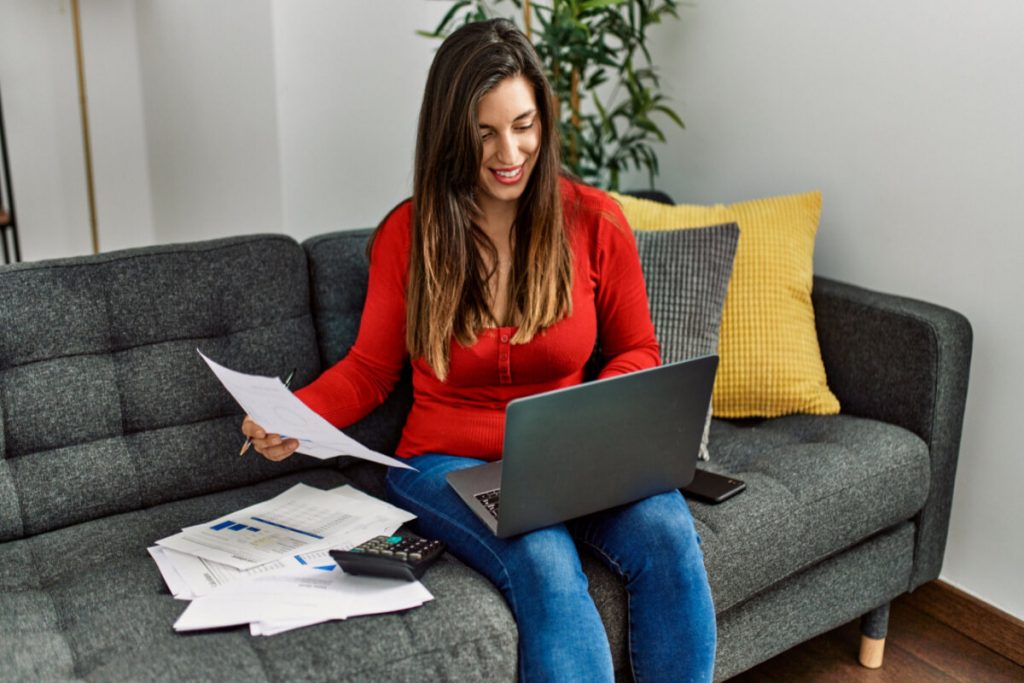 Not all loans require you to put up collateral to borrow money. That said, you may get a better interest rate if you can use your home equity or a paid-off car to secure a loan.
Personal loans, sometimes called signature loans, allow you to borrow money for almost any purpose by simply signing a document.
Each lender offers its version of a personal loan with different interest rates, fees, loan terms, and more. Finding a lender offering this type of loan may be relatively easy, but finding a lender that provides an attractive loan may be more difficult.
To help you find the best personal loan for your situation, we've researched personal loans available in New Hampshire. Here's what you should know.
The Best Personal Loans in New Hampshire
Below we've listed our top three choices for personal loan lenders in New Hampshire, in no particular order:
M&T Bank
TD Bank
Santander Bank
M&T Bank
M&T Bank offers personal loans that range from $2,000 to $50,000. Loan lengths can be as long as seven years or as short as one year.
The bank doesn't charge origination fees, application fees, or prepayment penalties. Loans can be funded in as fast as 24 hours after approval and rates appear competitive. You may even qualify for a rate discount if you have a qualified checking relationship.
TD Bank
TD Bank's personal loans allow qualifying applicants to borrow $2,000 to $50,000 for three to five years. You don't have to pay origination fees, prepayment penalties, or application fees.
Rates appear competitive. Loans can be funded in as little as one business day after approval.
Santander Bank
Santander Bank offers personal loans with no origination fees, closing fees, or prepayment penalties. The loans seem to have competitive rates. You can lock in a 0.25% rate discount by setting up automatic payments from a deposit account, too.
Qualifying applicants can borrow $5,000 to $50,000 for three to seven years. Loans can be funded as fast as the same business day and most loans fund within two business days.
How we picked these personal loans
We examined the FDIC's June 2021 data to identify the top 50 banks within the state of New Hampshire based on deposit market share--serving borrowers in major cities including Manchester, Nasua, Concord, Dover, and Rochester.
Next, we looked at each bank's loans and compared them based on the following factors:
Interest rates
Loan lengths
Loan amounts
Fees
Are Online Personal Loans Superior?
People often find better deals for products and services by shopping online rather than locally, but does this apply to personal loans? The answer depends on your situation and needs.
Online lenders don't have to pay for a branch footprint like brick-and-mortar lenders. This helps keep overhead costs lower and may result in the lender passing on some of that savings to you in the form of lower rates and fees.
Online lenders can seem like a better idea because the application processes are quick. These institutions often use technology to quickly approve or deny most applications. Their technology can quickly disperse loan proceeds in many cases.
Shop around
You can't just go with the first online lender you find, though. Some lenders may set up their business to make more money from each loan they fund, but they fund fewer loans. Others may try to attract customers with some of the best terms available and make money by giving out many more loans.
Physical lenders should still be considered, too. They know they have to compete with online lenders and have sped up their application and funding processes. Some brick-and-mortar lenders may even offer competitive terms on personal loans and make money in other areas of their business.
Finding the best personal loan isn't as simple as online vs. physical lenders. Instead, you have to shop around at both to find the best option for you.
Know What's Most Important to You
Each bank offers different personal loan options. These options may attract customers with different needs. Knowing which lender is best for you depends on your needs.
Someone else may want their loan proceeds as fast as possible to make a late mortgage payment. On the other hand, you may want the lowest rate possible to finance a kitchen remodel.
Determining what's important to you could change which loan you determine is the best. Here are a few ideas to help you identify your priorities.
Amount you can borrow
Each institution has its guidelines for how big or small its loans can be. Most offer loans in the $5,000 to $30,000 range.
Bigger and smaller loans are available but harder to find. You should be able to find loans as short as one year or as long as ten years.
Rates
Interest rates are usually at or near the top of most people's priorities. If all other factors are equal, a lower interest rate results in less interest paid.
You may decide to pick a lender with a less than ideal interest rate if other factors are more important, but this should still be a strong consideration.
Fees
Lenders have eliminated many fees as the industry has evolved. You can still expect to pay fees for late payments, but origination fees, application fees, and prepayment penalties don't exist at the best lenders.
Still, you should watch out for these fees.
In particular, origination fees can be expensive. They're often a percentage of the loan amount, such as 2%. A 2% origination fee on a $20,000 loan results in a $400 fee.
Fund disbursement speed
If you need funds quickly, disbursement speed could be a top priority. The fastest lenders should be able to get you funds as soon as the same business day as your loan is approved. Other lenders may take days, a week, or longer.
Term
It's common to see loans that last from three to five years. If you look hard enough, you should be able to find loans as short as one year or as long as ten years.
Discounts
You may qualify for a lower interest rate by meeting specific requirements. For example, you may get a rate discount if you have a relationship with a bank before you apply. You could also get a discount if you set up automatic payments from a checking account at the same bank.
What You Need to Apply for a Personal Loan
Have the following information ready before you apply to speed up the process:
Identification (Driver's license, passport, etc.)
Proof of address (Utility bill, mortgage statement, etc.)
Social Security Number
Employment and income documentation (W-2, 1099s, tax returns, etc.)
Highest level of education achieved
Requested loan purpose, amount, and length
Give Yourself Your Best Shot at Approval
Each potential lender requires you to apply with relatively uniform information so they can evaluate whether to approve or deny your application. These lenders look at two aspects of your finances you may be able to improve prior to applying.
These are your credit score and your debt-to-income ratio. Putting some thought into these areas before applying could increase your approval odds. Even so, nothing guarantees you will be approved.
Credit score
Your credit score is based on information contained in your credit reports. You can request a free copy of your credit report from each of the three major credit bureaus at AnnualCreditReport.com.
Review each report and dispute any incorrect information that could damage your score.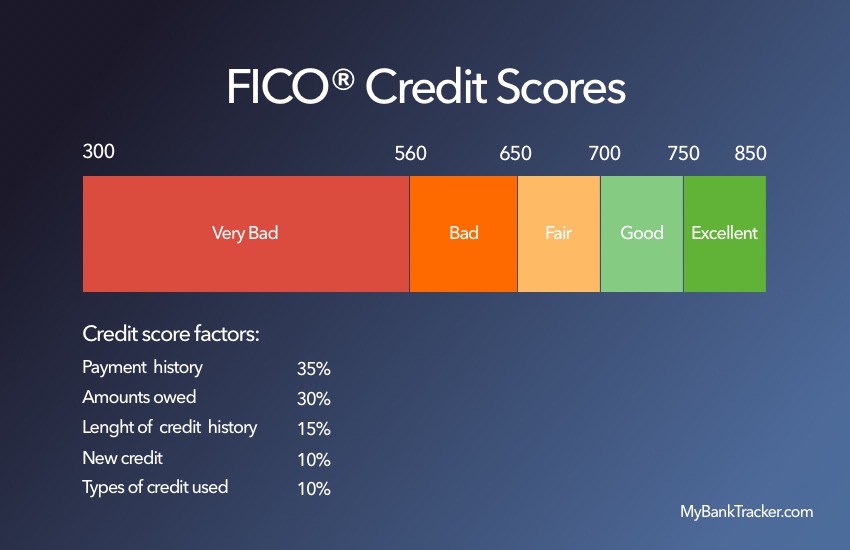 Next, you might be able to improve your credit score by taking action. Most credit scoring formulas use your credit utilization ratio, the amount of credit you use compared to your credit limit, as a significant scoring factor.
If you can lower this ratio by paying down a maxed-out credit card to a more reasonable percentage, such as 30%, you may improve your score.
Debt-to-income ratio
Your debt-to-income ratio measures your monthly debt payment against your monthly income. Lenders use this to help determine if you can afford your new proposed loan payment. Lowering this ratio could help.
You can lower this ratio by increasing your income or decreasing your debt payments. Additional income will need to be documented, so you may be best off getting a higher-paying job or a part-time job.
Lowering your debt only helps if your payments decrease. Paying extra on a mortgage loan won't likely change your payments, so this wouldn't help. However, paying off a car loan in full or paying down a credit card to lower its monthly payment would.
Find the Best Loan for Your Situation
The best lender for each individual will depend on that person's needs. Don't let someone else talk you into using a lender that doesn't make sense for you.
After discovering your priorities, consider our list of the top lenders in New Hampshire to see if any fit your preferences. Then, compare your top option to online lenders to find the best personal loan for your situation.
Frequently Asked Questions
How long does it take to get approved for a personal loan?
Each lender has its application process.
That said:
The fastest lenders can often approve or deny your application in seconds or minutes if no additional information or human intervention is necessary.
Some lenders use more manual processes that can take days, a week, or longer.
How long does it take to receive funds from a personal loan?
Some lenders can disburse funds within hours of approval or the next business day. Others may take a few days, a week, or longer. Check with a lender before applying if timing plays an important role in your decision.
Can I use a personal loan for any reason?
Many personal loans can be used for any purpose you'd like. A few specific personal loans may require you to use the funds for a particular purpose. For instance, debt consolidation personal loans typically require you to have funds disbursed to the lenders of the loans you're paying off.
Will applying for a personal loan affect my credit score?
A personal loan application will result in a hard inquiry which will affect your credit score. It often lowers your score by a few points for a short period.
Getting a pre-approval rate check may not impact your score, but only if a lender uses a soft inquiry. These do not affect your credit score.