The Best Personal Loans in North Dakota for 2023
Find out which banks in North Dakota provide the best personal loan options to borrowers based on interest rates, fees, and borrowing terms.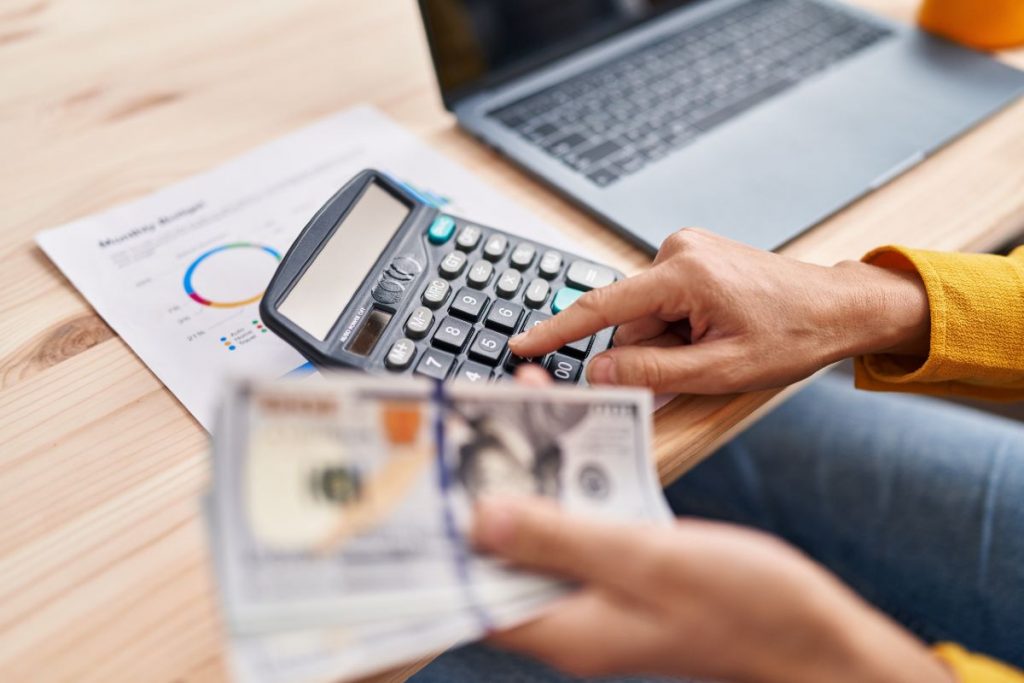 Personal loans give people without collateral the ability to borrow money. These loans typically only require a signature on a loan document, giving them the nickname signature loans.
While some personal loans may allow you to secure them with money in a bank account or property, it isn't normally required.
Each lender offers its version of a personal loan to meet its customers' needs. But each customer has unique needs that may not align well with every bank.
Finding the best personal loans often means searching for favorable terms. This isn't always easy.
To help you save time on finding the right loan for you, we've evaluated the options from local banks to identify the best personal loans in North Dakota.
The Best Personal Loans in North Dakota
In no particular order, these are our favorite personal loan lenders in North Dakota:
Wells Fargo
U.S. Bank
First International Bank & Trust
Wells Fargo
Wells Fargo's personal loans offer flexibility for their customers. Depending on what you qualify for, loan amounts range from $3,000 to $100,000 with terms from one to seven years.
The bank offers fixed interest rates that are competitive with same-day credit decisions for most applications. They do not charge origination fees, closing fees, or prepayment penalties.
U.S. Bank
The personal loans at U.S. Bank have competitive interest rates and terms that vary depending on whether you're a customer. Customers can borrow $1,000 to $50,000 for one to seven years. Non-customers can only borrow up to $25,000 for five years.
With these loans, you don't have to pay origination fees or prepayment penalties. Customers of U.S. Bank can even get funding as fast as hours after approval.
First International Bank & Trust
First International Bank & Trust's personal loans have very competitive APRs, especially for people with higher credit scores. Loans can last up to 36 months and the maximum borrowing limit is around 20% of a person's annual income. You do have to pay a $100 documentation fee to secure a loan, though.
How we picked these personal loans
Data from the FDIC, dated June 2021, allowed us to find the top 50 North Dakota banks based on the deposit market share--available to borrowers in major cities including Fargo, Bismarck, Grand Forks, Minot, and West Fargo. After identifying these banks, we examined their loan options using these metrics:
Interest rates available
Loan terms
Amount available to borrow
Fees incurred for loans
Are Online Personal Loans Better?
Using an online company often results in lower prices or higher benefits. Online companies don't have the same overhead costs as physical companies as they don't need several physical locations where their customers are.
Online lenders work the same way. They save money by not having branches and sometimes use that money to offer more competitive personal loans. Online lenders also use technology to speed up application processes and funding timelines.
Each lender has its profit objectives and ideal customer profiles. One lender may give you a phenomenal interest rate with almost no fees, while another gives you a loan with a higher rate because you don't fit their risk profile.
Even with online lenders, you have to shop around to find the best deal. But are online personal loan lenders better than physical lenders? As always, it depends.
Physical lenders know they must compete with their digital counterparts. As such, many physical lenders have sped up application processes and funding timelines. Many even offer competitive rates with low fees, too.
Finding the best personal loan requires shopping both at physical and online lenders. Only then can you know you have found the best deal for your situation.
Determining the Most Important Loan Characteristics
Many people may want the absolute lowest cost loan to save money on interest. This makes sense, but sometimes other characteristics can take priority.
You may need money quickly to make a loan payment before it becomes late. In these cases, a loan with a slightly higher interest rate but same-day funding may be more important.
Before applying for a personal loan, determine what's most important to you. This way, you can find the best fit for your circumstances. Here are a few ideas to help.
Loan amounts allowed
Each lender sets a range of loan amounts they'll approve if you qualify. Most fall in the $5,000 to $30,000 range. If you look hard, you may find that some lenders offer loan amounts as low as $1,000 or as high as $100,000.
Interest rates
Interest rates directly impact your monthly payment. If all other terms are equal, a lower interest rate allows you to save money by making lower monthly payments.
This is often the most crucial factor for many borrowers. Some people may be willing to accept a rate that is slightly higher if other aspects of the loan better meet their needs.
Fees
Most personal loan lenders don't charge as many fees as they used to. It's easy to find lenders that don't charge origination fees, application fees, and prepayment penalties. Late fees, however, are still standard.
In particular, you should keep an eye out for origination fees. These can sometimes be represented as a percentage of the loan amount. A 1% origination fee on a $50,000 loan will cost you $500.
Funding speed
Getting funds after you're approved for a loan can take time. Some lenders can get you funds as soon as the same business day you're approved. Other banks may take days, a week, or longer.
Loan terms
The length of your loan term impacts your payments. Most personal loans fall in the three to five-year range. Some banks allow you to set a shorter period, such as one year, or a more extended period, such as ten years.
Discounts
You may be able to get a lower interest rate on your loan if you qualify for a rate discount.
Banks often offer these for setting up automatic payments from a deposit account at the same bank. Some may give you a discount if you have a qualifying banking relationship before you apply for the loan.
What You Need to Apply for a Personal Loan
To speed up your personal loan application process, have the following information ready:
Identification paperwork (Driver's license, passport, etc.)
Proof of address (Utility bill, mortgage statement, etc.)
Social Security Number
Employment and income documents (W-2, 1099s, tax returns, etc.)
Highest level of education achieved
Loan amount you wish to borrow
What you plan to use the funds for
Ideal loan length
Ways to Improve Your Application Strength
Loan applications are pretty straightforward across most lenders. You submit the same information, but lenders may evaluate it differently to determine if you're approved or denied.
Still, most lenders look at common factors to help make their decisions. You can work to improve at least two of these factors before applying. These include your debt-to-income ratio and your credit score.
Debt-to-income ratio
Your debt-to-income ratio compares your monthly debt payments to your monthly income. This ratio can be improved in two ways. You can lower your monthly debt payments or increase your income.
When decreasing debt payments, it isn't as simple as paying down debt. Some debts don't have changing payments when you make extra payments. A fixed-rate mortgage is a perfect example of this.
To lower your debt payments, you either need to focus on debt with payments that change, such as a credit card, or pay off a debt in full to eliminate the payment.
You can also increase your income. Getting a higher-paying job, working overtime, or picking up a part-time job may help. Lenders will want documentation of the income to include it in your calculations.
Your credit
Your credit score is another important variable you can influence. First, you can verify the information used to calculate your credit score is correct.
Request a free credit report from each of the major bureaus using AnnualCreditReport.com. Verify there are no errors that could hurt your score. If there are, dispute them.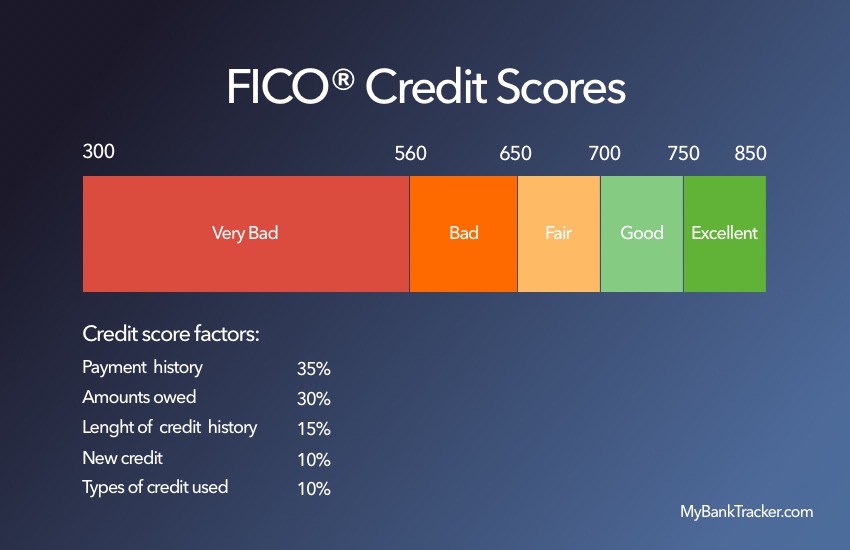 Understanding the credit scoring system can help you take action to increase your score. One major factor used in most systems is your credit utilization ratio.
This ratio measures the amount of credit you've used against your credit limits. If you have a maxed-out line of credit, paying down that line of credit to a more reasonable percentage, such as 30%, could help boost your score.
Decide on Your Best Personal Loan Lender
After you know which personal loan characteristics are most important to you, you can shop for your ideal loan. Start by considering our top personal loan lenders in North Dakota to find a suitable option. Then, compare that option to online lenders.
Based on this information, you can compare loan quotes side by side and pick the best option for you.
Frequently Asked Questions
How long does it take to get approved for a personal loan?
Technology has sped up the personal loan application process if your lender uses it. Straightforward applications can be approved or denied in seconds or minutes by algorithms.
Some situations require additional information or a human review. These can take days, a week, or longer. Other institutions use manual processes that follow the same timelines rather than a quick technology-aided process.
How long does it take to receive funds from a personal loan?
Some lenders can distribute loan funds on the same business day as approval. Others may require you to wait until the next business day.
Slower institutions may take several days, a week, or longer. If you need funds as fast as possible, ask how long funding takes before applying.
Can I use a personal loan for any reason?
Many personal loans allow you to use the funds for any purpose. Some personal loans are catered toward using funds for a specific purpose, such as debt consolidation.
Specific use loans may require you to use the funds for that purpose. For debt consolidation loans, you often have to send the funds directly to your old lenders to pay off the loans.
Will applying for a personal loan affect my credit score?
A personal loan application requires a lender to perform a hard inquiry. This often negatively impacts your credit score for a short time by a relatively small amount.
You may be able to rate shop before formally applying by using a preapproval application. These applications will not impact your score if they use a soft credit inquiry.