The Best Personal Loans in Oklahoma for 2023
See the best personal loans offered by banks and lenders in Oklahoma--based on interest rates, loan fees, borrowing amounts, and repayment periods available.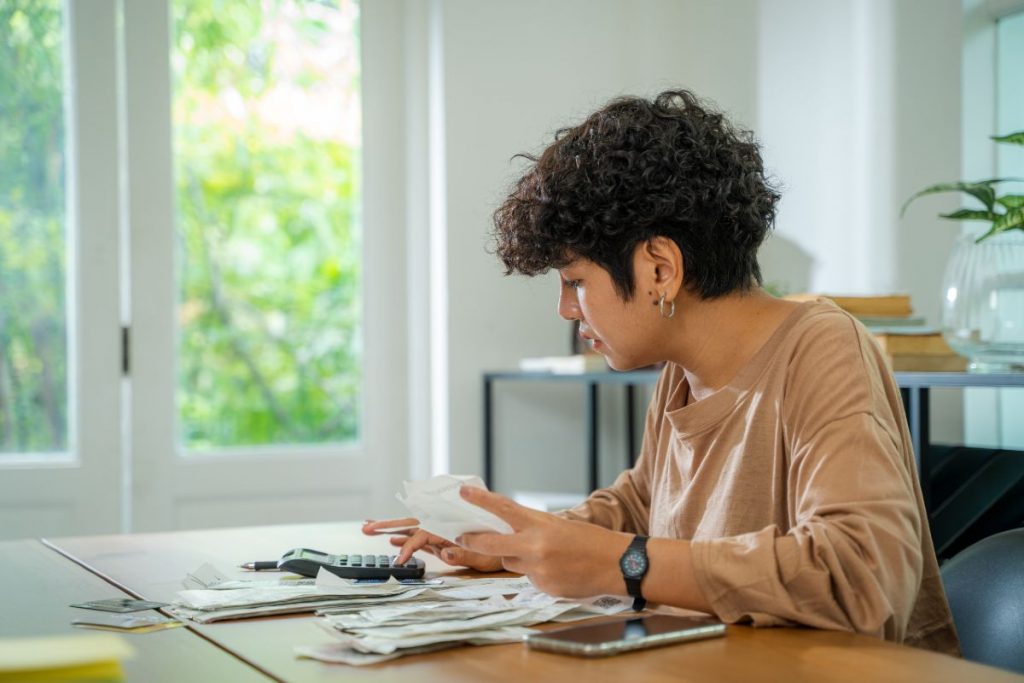 Personal loans may work differently for each lender. Some banks may offer competitive terms, low fees, and a quick application process.
Others may charge higher interest rates and fees in an effort to make more money for the bank. Finding the best personal loan could save you a lot of headache and money, but finding them takes time.
To speed the process up, we've developed the below list of the best personal loans that you can find in Oklahoma. Here's what you need to know.
The Best Personal Loans in Oklahoma
These are our favorite personal loan lenders in Oklahoma, in no particular order:
Bancfirst
MidFirst Bank
Bank of Oklahoma
Bancfirst
Bancfirst's personal loans can come with extremely low interest rates if you qualify, but they come at a cost. The bank charges a $150 origination fee on their loans. Personal loans only have terms of up to 24 months, so you'll need to be able to repay the funds quickly.
MidFirst Bank
MidFirst Bank offers personal loans with fairly competitive interest rates. You can qualify for a rate discount if you set up automatic payments from a MidFirst checking account.
You can borrow between $2,500 and $35,000, depending on what you qualify for. Unfortunately, the bank charges a $50 documentation fee as part of the loan process. There is no prepayment penalty, though. Loan lengths range from 12 to 60 months.
Bank of Oklahoma
The personal loans at the Bank of Oklahoma have relative short loan term options of just one to three years. You can borrow between $5,000 and $35,000 if you qualify. You don't have to pay prepayment penalties, but a $50 document preparation fee exists. Rates may be competitive depending on your situation and what you qualify for.
How we picked these personal loans
The FDIC's data from June 2021 allowed us to create a list of the top 50 banks in Oklahoma by total deposit market share--with coverage in major cities including Oklahoma City, Tulsa, Norman, Broken Arrow, and Edmond.
With this data, we examined the personal loans offered at these banks. Using the below factors, we determined our top lenders:
Interest rate
Loan term
Amount available to borrow
Fees
Are Online Personal Loans Better?
In addition to personal loans from physical lenders, online personal loans are an option worth considering. Online loans have advantages and disadvantages, but are they better than loans from brick-and-mortar lenders?
Online lenders don't have to pay for physical branch locations. Some lenders use these cost savings to provide more competitively priced loans.
Digital lenders work differently than physical lenders due to necessity. Online lenders accept applications on the internet or over the phone.
They have systems to automate much of the application and decision-making process. As long as your loan doesn't require additional information or a human review, loan decisions can often be made in seconds or minutes.
Online lenders can often disburse loan funds quickly. This allows for a short timeline from application to funding in many situations.
These advantages may make it seem like online lenders are a superior choice, but not all lenders work the same way. Some digital lenders put profits first, charge higher interest rates, or offer a less than optimal application process.
As with any lender, shopping around can help you find the best online loan.
Physical lenders know they must compete with online loans. Many have improved application processes and funding timelines to compete. Some brick-and-mortar lenders offer competitive rates, too.
Ultimately, the best personal loan for each person may be different. For one person, an online loan may be better. Another individual may find a brick-and-mortar lender to have a superior offer. Shopping at both will help you find your best loan.
Figuring Out Your Top Personal Loan Priorities
In most instances, the lowest cost loan that meets your needs is the best loan for a person's situation. Even so, every person's circumstances are unique. There may be times when a low-cost loan isn't the highest priority.
To help you find the best loan for your particular situation, you shouldn't blindly follow what someone else says is your best option. Instead, make a list of your top needs in a loan. Then, compare loan offers to that list.
Here are a few personal loan concepts you can consider when looking for your top priorities.
Loan amounts
Most lenders allow loans in a fairly standard range, normally around $5,000 to $30,000 or so. It can be harder to find a suitable lender if you need a smaller or larger loan amount.
Lenders do exist that offer loans as low as $1,000 or as high as $100,000 if you look hard enough. Interest rate The interest rate is often the most significant factor in your loan's cost. If all other elements are equal, shopping by interest rate will save you the most money.
This may not be the most crucial factor to you, though. You should still shop for the best rates after securing other more important factors, such as funding timeline, to help you save money.
Fees
Personal loans have a list of potential fees that may be charged. Late fees and returned payment fees still apply to most loans. However, lenders don't often charge application fees, origination fees, or prepayment penalties anymore.
You should still keep an eye out for these fees. Origination fees can quickly add a significant cost to your loan. They're often denoted as a percentage of the loan, such as 1%. This fee can add up to $400 on a $40,000 loan.
Time to funding
Each lender has a timeline for how fast they pay out funds from a loan. People who need to make a payment from their loan proceeds may require quick loan funding.
The fastest lenders can pay out the same business day or the next business day after approval. Others may take days or a week or so to pay out.
Term options
Expect to see loan terms in the three to five-year range at most lenders. Terms outside this range are harder, but not impossible, to find.
People who prefer shorter loan terms may find loans as short as one year. Longer loan terms may be available at some lenders for as long as ten years.
Rate discounts
You may qualify for a discount on your interest rate if you meet certain criteria at a lender. Borrowers who had a relationship with a bank before applying may be eligible for a relationship discount.
Some lenders may give you another discount if you set up automatic payments from a deposit account at the lender's institution.
What You Need to Apply for a Personal Loan
Personal loan applications are pretty standard across most institutions. Expect to provide the following information:
Identification (Driver's license, passport, etc.)
Proof of address (Utility bill, mortgage statement, etc.)
Social Security Number
Income and employment documentation (W-2, 1099s, tax returns, etc.)
Highest level of education you've achieved
Loan term desired
Loan amount requested
Reason for borrowing funds
Factors That Could Influence Your Approval Odds
Your credit score and debt-to-income ratio are two factors most lenders will look at when considering your application. Thankfully, you can influence these factors in some cases.
The better your application looks, the better the odds are of you getting approved most of the time. Granted, nothing can guarantee approval.
Boost your credit
Your credit score is generated from information on your credit reports. Check those reports for errors by visiting AnnualCreditReport.com and requesting a free copy of your report from each major credit bureau. If you find errors that may hurt your score, dispute them.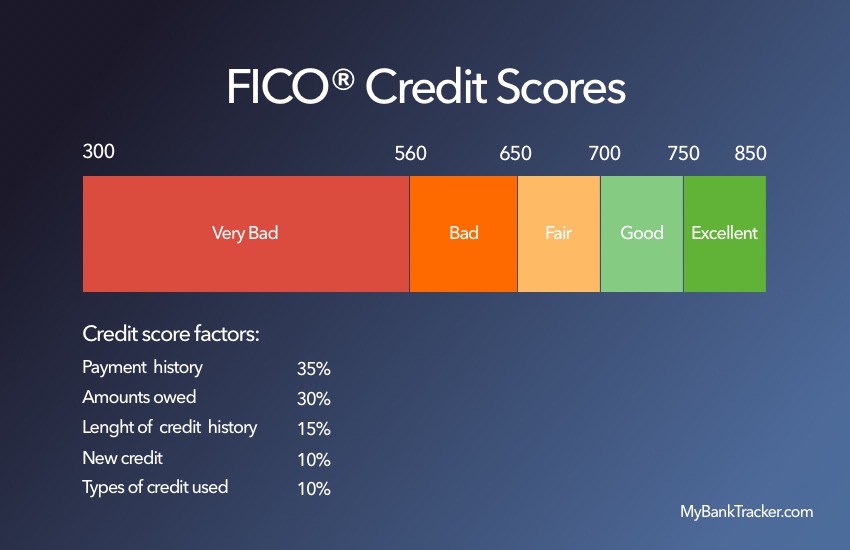 Most credit scores include your credit utilization ratio as a big part of your score. This ratio measures your credit used against your credit limits.
Lowering this ratio could help, especially if you can pay down a maxed-out credit card to a more reasonable utilization ratio, such as 30%.
Improve your debt-to-income ratio
Your debt-to-income ratio measures your monthly debt payments against your income. Lenders use this as a way to see if you have enough income to pay back the loan. Lowering this ratio could help improve your approval odds.
You can lower the ratio by increasing your income or reducing debt payments. Increases in income will need to be verifiable, so extra hours at work, a raise, or a better-paying job are likely your best bets. Adding a part-time job or income from a traceable source, such as Uber, could help, too.
Lowering your debt payments is the other option to improve this ratio. Paying down some debts won't lower your payments.
For instance, paying down a mortgage or car payment won't help unless you pay them off in full and eliminate the payment. Don't focus on these options.
Instead, look for debts you could pay off in full quickly to eliminate a payment or debts that have payments that change as your debt owed changes. For example, paying down a credit card could lower your monthly payment.
Take Actions to Find Your Top Lender
Your priorities will guide you to the best personal loan for your situation. Consider our list of the top personal loan lenders in Ohio while keeping those priorities in mind.
Next, compare your top choice on our list to online lenders and other lenders you're considering. Only then can you find the best loan for your situation, while hopefully saving money in the process.
Frequently Asked Questions
How long does it take to get approved for a personal loan?
Today, most personal loan applications are processed by technology using algorithms. As long as there is no request for additional information or a human review, loans can be approved or denied in seconds or minutes.
The process can take longer for the above exceptions. Some lenders use manual application processing, which can also take days, a week, or longer.
How long does it take to receive funds from a personal loan?
The fastest banks disburse funds as soon as the same or the next business day you're approved for your loan. Others may take days, a week, or longer.
Can I use a personal loan for any reason?
Most banks let you use the funds for a personal loan how you want.
Some may ask about your plans for the money and may require you to use the funds for that purpose. The most common example of this is consolidating debt. In this instance, your lender may require funds to be disbursed directly to your original lenders to pay off your debts.
Will applying for a personal loan affect my credit score?
A personal loan application requires lenders to make a hard inquiry on your credit report. This will usually decrease your credit score for a short time by a few points.
You may be able to rate shop if a lender uses a soft inquiry with their preapproval checks. These inquiries do not damage your credit score.