The Best Personal Loans in Rhode Island for 2023
See the best personal loans that you can apply for at local Rhode Island banks and lenders based on interest rates, fees, and borrowing terms.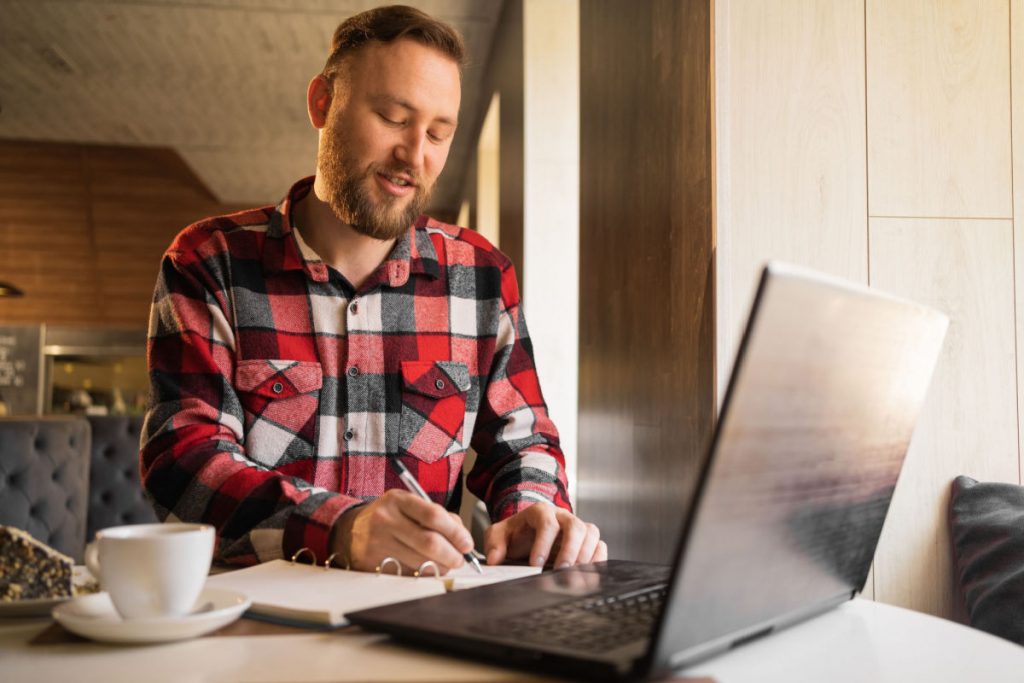 Borrowing money may seem more challenging if you don't have collateral. A secured loan with collateral backing often offers lower interest rates than unsecured loans. Thankfully, unsecured loans do exist. They just cost more.
A personal loan may be a good fit if you're looking for an unsecured loan. Most lenders have personal loan programs with varying terms depending on that bank's goals.
Some charge competitive interest rates and minimal fees. Others focus on making more money off each loan. Finding the most competitive lenders can take time.
To help save you time, we've researched 50 lenders in Rhode Island to find the best personal loan options in the state. Here's what you should know.
The Best Personal Loans in Rhode Island
Below are our favorite personal loans in Rhode Island, in no particular order:
Santander Bank
TD Bank
Webster Bank
Santander Bank
Santander Bank's personal loans range from $5,000 to $50,000 with terms of 3 to 8 years. The rates they offer appear competitive. In many cases, funding may be provided the same day as approval but most loans fund within two business days.
These loans have no closing fees, origination fees, or prepayment penalties. You can even secure a rate discount with qualifying automatic payments from any deposit account.
TD Bank
TD Bank's personal loans don't charge origination fees, application fees, or prepayment penalties. They offer fixed interest rates that are competitive with other personal loans.
Loan amounts start at $2,000 and can go as high as $50,000 if approved. Loan funds may be available as soon as one business day.
Webster Bank
The personal loans at Webster Bank don't incur origination fees or prepayment penalties. Rates are fixed and in line with other institutions. You may borrow between $3,000 and $25,000 if you qualify for a loan.
Unfortunately, the loans are limited to Webster Bank customers who have had a Webster personal checking account for at least six months.
How we picked these personal loans
We started by finding the top 50 banks in Rhode Island using June 2021 data from the FDIC regarding each bank's deposit market share--serving borrowers in major cities including Providence, Cranston, Warwick, Pawtucket, and East Providence.
Using this information, we explored personal loan options at each bank and chose our favorites based on the below criteria:
Interest rate
Loan term
Loan amounts available
Fees
Are Online Personal Loans Strictly Better?
Online loans may seem better than brick-and-mortar loans, but that isn't always the case. There are several reasons online loans may be superior in some cases, though.
Online lenders don't have to pay for physical locations in the areas they serve. Some lenders may use these cost savings to offer more competitive loan terms with lower fees. Others may use these savings to pad profits.
Tech empowers cheaper, faster loans
Due to the nature of online loans, application processes are often automated using technology. This can speed up application decisions to seconds or minutes rather than processing applications entirely manually.
Once approved, processes may allow funding as soon as the same or the next business day. These factors often make online loans seem superior to their competing physical lender counterparts.
Brick-and-mortar lenders know they must compete with online lenders to win business. Many have improved application and funding processes to offer a similar experience to online lenders.
Some lenders may still use older, longer methodologies, but that isn't always the case. Physical lenders can also offer other products in your community. They may even have a local loan officer you can speak to that could let you clear up any misconceptions and help you get approved.
While online loans may seem superior, physical lenders may offer relationship discounts that online lenders may not.
The only way to know which option is better for you is by comparing loans at both types of institutions and shopping for the best terms you can find.
Which Personal Loan Factors Are Most Important?
Most people might assume getting the lowest cost personal loan is the top priority. Others may have different needs, though.
Someone may need to make an upcoming payment on a loan but not have the cash to do it. In these cases, loan approval and funding timelines may be more important.
You must keep your top priorities in mind when looking for a personal loan. Here are a few factors you can choose to prioritize when looking for your next loan.
Loan amount
It's common to find lenders allowing people to borrow between $5,000 and $30,000 or so with personal loans. Some lenders may offer different options if you need a smaller or larger amount. These lenders aren't as common, so they may be harder to find.
Interest rate
The interest rate often determines the biggest cost of your personal loan. This may be the top priority for many people. However, even those with other priorities should still shop for the lowest cost loan possible after meeting other priorities.
Fees
Fees can add to the cost of a personal loan.
The best lenders don't charge application fees, origination fees, or prepayment penalties. That said, most loans continue to charge late fees and returned payment fees.
When considering lenders, pay special attention to origination fees. These can often be expressed as a percentage of the loan. A seemingly small 1% origination fee can add up to $200 on a $20,000 loan.
Funding
Each lender has its timeline for getting you the loan funds after approval. The fastest banks can get money in your account on the same or the next business day. Other lenders or special circumstances may result in funding that takes days, a week, or longer.
Term
The loan length plays a large factor in your monthly payment amount. Most loans tend to offer terms of three to five years. Some lenders provide shorter loans, such as one year, for people who want to repay their debt quickly. Others may offer loans for as long as ten years.
Discounts
Discounts can lower your interest rate if a lender offers them. Two common discounts include:
A discount for setting up automatic payments from a deposit account at the same institution
A discount for having a prior qualifying relationship with a bank before taking out a loan
What Is Required to Apply for a Personal Loan?
Personal loan applications generally ask for the same information. Expect to provide the following:
Identification (Driver's license, passport, etc.)
Documents with your address (Utility bill, mortgage statement, etc.)
Social Security Number
Employment and income verification documents (W-2, 1099s, tax returns, etc.)
Highest level of education accomplished
Loan amount and loan length you'd prefer
Reason you want to borrow funds
Ways You Could Influence Your Approval Odds
Nothing guarantees you'll get approved for a personal loan. Most lenders look at similar information when deciding whether to approve or deny your application.
So:
Putting yourself in the best light possible may help those odds.
Your credit
Lenders generally look at your credit score to determine your risk of defaulting on a loan. This score is calculated using the information in your credit report. If something is incorrect on your report, it could damage your score.
Visit AnnualCreditReport.com to request a free copy of your credit report from the three major credit bureaus. Check them for errors. If you find a mistake, dispute it and get it corrected.
Credit scores use different formulas to determine the resulting number. Many scoring systems use your credit utilization ratio as a significant factor. This compares the amount of credit you have used to your credit limits.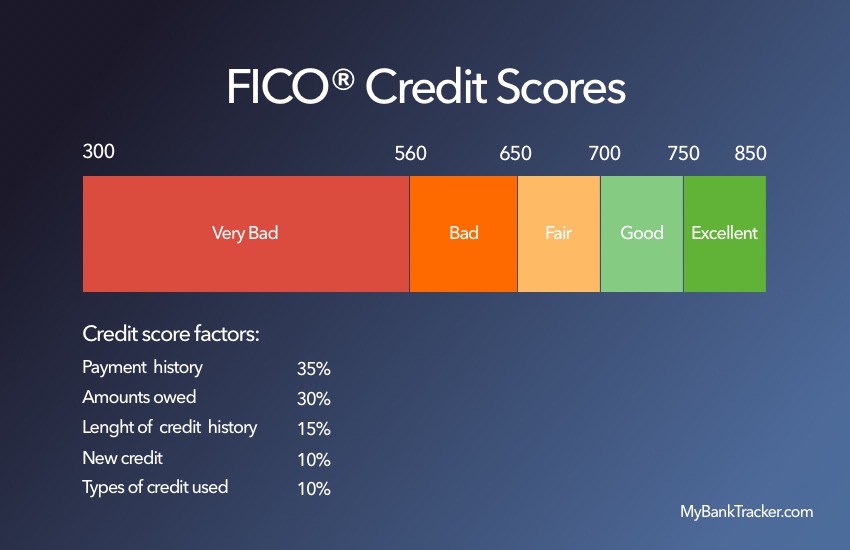 Having a fully used line of credit could show you're struggling to keep up with your debt. Paying down a maxed-out credit card to a more reasonable 30% ratio could help improve your score.
Your debt-to-income ratio
Lenders also consider your debt-to-income ratio as a measure of if you can repay your loan. It compares your monthly debt payments to your monthly income. The lower the ratio is, the better shape you may be to pay back the loan.
This ratio can be lowered by decreasing debt payments or increasing income. Paying down fixed payment debt, such as a car loan, won't help unless you can eliminate the payment. Instead, focus on paying off debt with changing payments you can lower, such as a credit card.
Increasing your income also helps with this ratio, but you must be able to document the income.
A raise, working overtime, or finding a higher-paying job could help.
Start Looking for Your Next Personal Loan
Shopping for a personal loan should be easier now that you understand your priorities. You can start looking for your ideal loan with our top personal loans in Rhode Island.
Next, compare your top choice to online lenders and any other lenders you're considering. By shopping around, you may be able to save money while finding the best loan for you.
Frequently Asked Questions
How long does it take to get approved for a personal loan?
Today, most applications are approved or denied using technology and algorithms. These can often make decisions in seconds or minutes.
In some cases, additional information or a human review may be required. Other lenders may use manual application processes, as well. These human-involved processes can take days, a week, or longer.
How long does it take to receive funds from a personal loan?
Each lender has a timeline for providing loan funding. The fastest institutions usually provide funds as soon as the same or the next business day. Slower banks may take days, a week, or longer.
Can I use a personal loan for any reason?
Most lenders allow you to use loan funds for any reason. Some lenders require you to state the purpose of your loan. In some cases, you may be limited to that use.
The most common example of this is debt consolidation personal loans. In these cases, you may have to disburse funds directly to old lenders to pay off your debt.
Will applying for a personal loan affect my credit score?
Yes, a personal loan application will likely impact your credit score. A lender must use a hard inquiry when you apply, which often results in a slight decrease in your credit score for a limited time.
You may be able to see what rate you qualify for with a preapproval application. If this application uses a soft inquiry, it will not impact your credit score.