The Best Personal Loans in South Carolina for 2023
Compare the best personal loans available from South Carolina banks and lenders based on interest rates, loan fees, borrowing amounts, and repayment terms.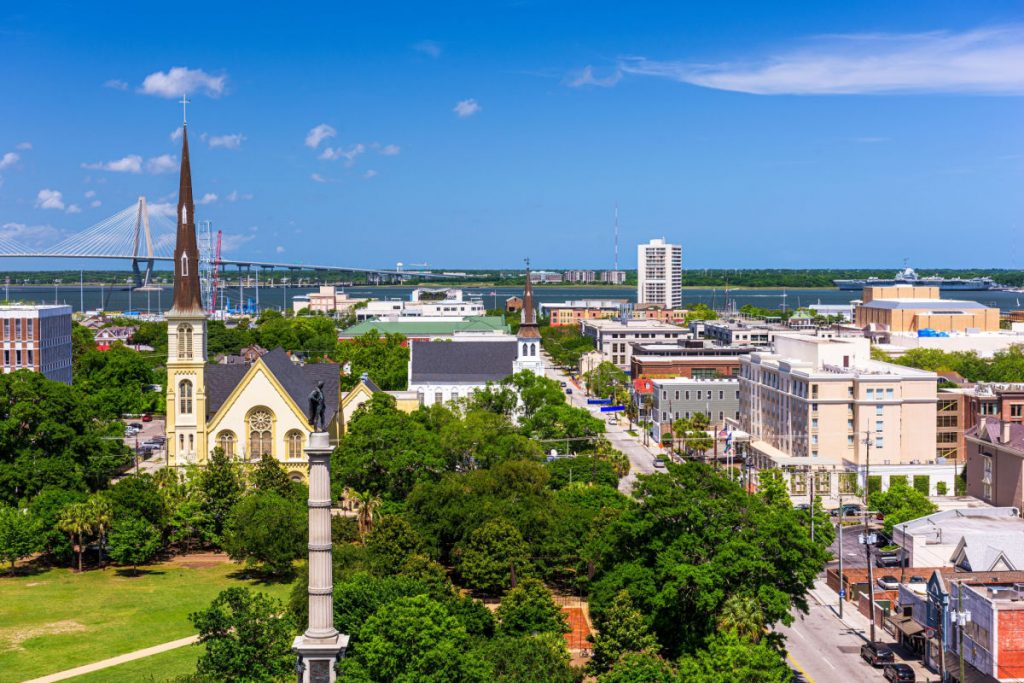 Personal loans may be an option if you need to borrow money but don't have collateral to back a secured loan.
These loans only require you to sign paperwork promising you'll repay the amount. Because of this, they often come with higher interest rates than secured loans.
Lenders offer competitive rates and fees if you know where to look. Unfortunately, other lenders may try to earn a hefty profit by charging higher rates and fees in the hopes you won't rate shop.
To help you speed up your search, we've identified the best personal loan lenders in South Carolina. Here's what you should know.
The Best Personal Loans in South Carolina
These are our top picks for personal loans in South Carolina, in no particular order
Wells Fargo
Truist
TD Bank
Wells Fargo
Wells Fargo's personal loans offer very flexible terms, depending on your needs and what you can get approved for. Loan terms range from 12 to 84 months, interest rates are competitive and fixed, and you can receive a same-day credit decision in most cases.
With these loans, you don't have to pay origination fees, closing fees, or prepayment penalties. Existing qualifying Wells Fargo customers may be eligible for a relationship interest rate discount, too.
Truist
Truist offers personal loans with extremely competitive interest rates. The lender doesn't charge origination fees, but you must borrow a minimum of $3,500. Same-day loan funding may be available.
TD Bank
TD Bank offers personal loans for 36 to 60 months with loan amounts of $2,000 to $50,000. The lender's interest rates are competitive. The bank doesn't charge origination fees, application fees, or prepayment penalties.
If you get approved, the bank may be able to provide funds as fast as the same business day.
How we picked these personal loans
We used the FDIC's June 2021 data to find the top 50 banks in South Carolina based on the deposit market share--covering major cities including Charleston, Columbia, North Charleston, Mount Pleasant, and Rock Hill.
For each bank, we evaluated the personal loan offerings on the following criteria:
Interest rates offered
Loan lengths available
Loan amounts you can borrow
Fees charged
How Do Online Loans Stack Up?
In addition to loans from physical banks, online lenders offer personal loans.
For most products and services, it seems like cheaper versions can be found online. Is it the same for personal loans?
Lower rates
Online lenders offer the same types of personal loans brick-and-mortar banks provide. Digital banks don't have to pay for bank branches, though. This allows them to save money.
Online banks may pass some of these savings along to customers through lower-cost loans. Not all digital lenders do this, though. Some focus on maximizing profit and may not even offer competitive rates.
Quicker loan process
The processes for online loans are often fast. These lenders process applications online using technology, resulting in fast approval decisions. After approval, processing funds can be quick, as well.
These factors may make it seem like online banks are the best option for a personal loan. However, physical lenders still want to compete with their online counterparts. Many offer fast application and funding timelines, too.
Physical lenders allow you to apply in person. This could enable you to explain your situation to a loan officer that may influence your decision. Physical banks may offer discounts for your banking relationship with the institution, too.
When it's time to get a personal loan, you must shop at both online and brick-and-mortar lenders to find the best deal.
One person may find their best offer online, but you may find your best loan at your local credit union you've used for years.
Prioritizing Your Personal Loan Needs
Most people look for the lowest cost loan to save money. That isn't always the top priority, though.
Each person may have a unique reason for taking out a personal loan. In some cases, getting funds quickly may be more important than getting the lowest cost.
Here are some personal loan characteristics you'll have to prioritize when choosing which loan is best for your situation.
Amount you can borrow
Most lenders have a set range they're comfortable allowing customers to borrow. It usually falls in the $5,000 to $30,000 range. Some lenders offer loans outside this range and may go as low as $1,000 or as high as $100,000.
Interest
Your interest rate often represents the most considerable cost of your loan. Finding a lower rate is often the top goal of most borrowers.
Some situations may require this to be a secondary requirement, though. Regardless, finding a low interest rate should be a priority on some level.
Fees
Fees are another critical portion of your personal loan costs. Most lenders don't require application fees, origination fees, or prepayment penalties, but some still do.
Origination fees often add the largest non-interest cost and can be represented as a percentage of the loan. A 2% origination fee on a $15,000 loan results in a $300 fee.
Funding timeline
Each lender has a different timeline for how quickly they supply the funds from the loan after approval. The fastest lenders can get you the money as soon as the same or the next business day. Others may take days, a week, or longer.
Term of the loan
Loan length can play an important factor in your monthly payments. Most banks allow loans from three to five months.
People who want a shorter term may find some lenders offering one-year loans. Others who need to stretch out payments may find some lenders offering terms as long as ten years.
Discounts on interest rates
Some lenders offer discounts on their interest rates by meeting qualifications. One standard discount may be provided for setting up automatic payments.
You might qualify for a relationship discount at some lenders if you had a banking relationship with the lender before applying for a personal loan.
What You Need to Apply for a Personal Loan
Most lenders ask for the same information when you apply for a personal loan. Be ready to provide the following:
Identification card (Driver's license, passport, etc.)
Proof of address (Utility bill, mortgage statement, etc.)
Social Security Number
Employment and income documentation (W-2, 1099s, tax returns, etc.)
Highest level of education
Requested loan amount
Desired loan length
Purpose of borrowing funds
Help Make Your Personal Loan Application Shine
It makes sense to try your best to get approved for a personal loan. Nothing can guarantee your application will get approved. Even so, you can make sure you show the best version of your application that you can.
Lenders look at several factors on your application.
Two of the more critical factors can be influenced before you apply. These are your debt-to-income ratio and your credit score.
Debt-to-income ratio
Your debt-to-income ratio measures your monthly debt payments against your monthly income. A lower ratio means more income is available to pay back your debt. You can improve this ratio by lowering your debt payments or increasing your income.
Lowering debt requires you to lower your monthly payments. In most cases, paying down a mortgage without completely eliminating the payment wouldn't change the payment amount. For this reason, it won't help your ratio.
Instead, focus on paying off fixed payment loans in full or paying down debt with a variable payment, such as a credit card.
Increasing income can help lower your ratio, too. The income must be documented for it to count with most lenders.
Credit utilization ratio
Your credit score is another important factor you can influence. It is calculated using information from your credit reports. Verify your credit reports have correct information by requesting free copies of your reports through AnnualCreditReport.com. If you find errors, dispute them.
Most credit scoring formulas use your credit utilization ratio as a significant factor in your score. This measures the credit you've used against your credit limits.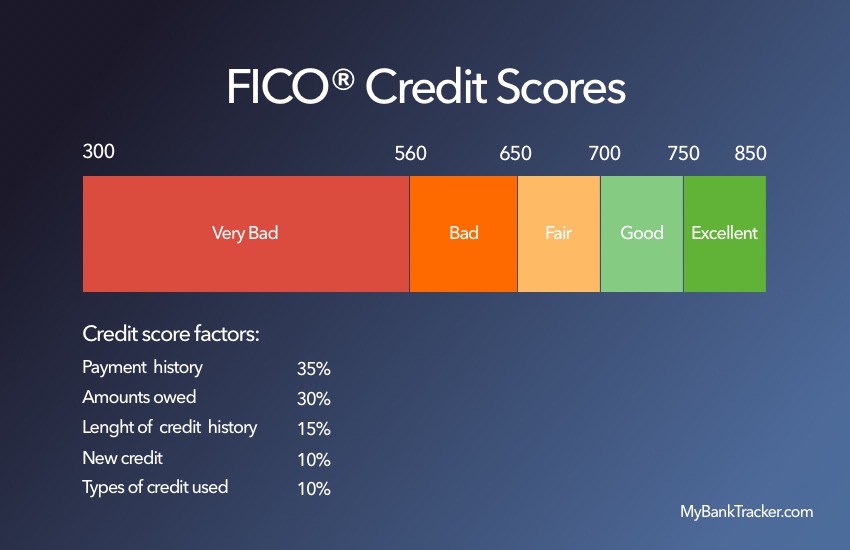 Keeping this ratio low may help your score. One way to improve your score could include paying down a maxed-out credit card to a smaller ratio, such as 30%.
Identify Your Top Personal Loan Lender
Finding the best personal loan for you requires you to identify your priorities first. Once you know what's most important to you, compare that list to our top personal loan lenders in South Carolina.
Once you pick your favorite South Carolina lender, compare them to online lenders and other potential competitors. Shopping around at multiple lenders from your top lenders list can help you secure the best terms for your next personal loan.
Frequently Asked Questions
How long does it take to get approved for a personal loan?
Many personal loan applications are processed automatically using technology. This can take seconds or minutes to get an approval decision.
Sometimes additional information or a human review is needed. Other banks may only process loans manually. These situations usually take days, a week, or longer.
How long does it take to receive funds from a personal loan?
Some lenders can get you your loan funds as fast as the same or the next business day after approval. Other lenders may take days, a week, or longer.
Can I use a personal loan for any reason?
Most personal loan funds can be used for any purpose. Some lenders may ask if you have a specific use for funds and restrict funds for that purpose.
The most common example is when a person borrows money to consolidate debt. You may be required to have loan proceeds disbursed to the old lenders you're paying off with this type of loan.
Will applying for a personal loan affect my credit score?
Lenders use a hard inquiry to check your credit when formally applying for a personal loan. This impacts your credit score, usually by a small amount for a short time.
Preapproval applications may not damage your score if the lender uses a soft inquiry. These do not impact your score.