Capital Good Fund Personal Loan 2023 Review
Our review of Capital Good Fund personal loans look at this payday loan alternative and its interest rates, fees, and applicant requirements.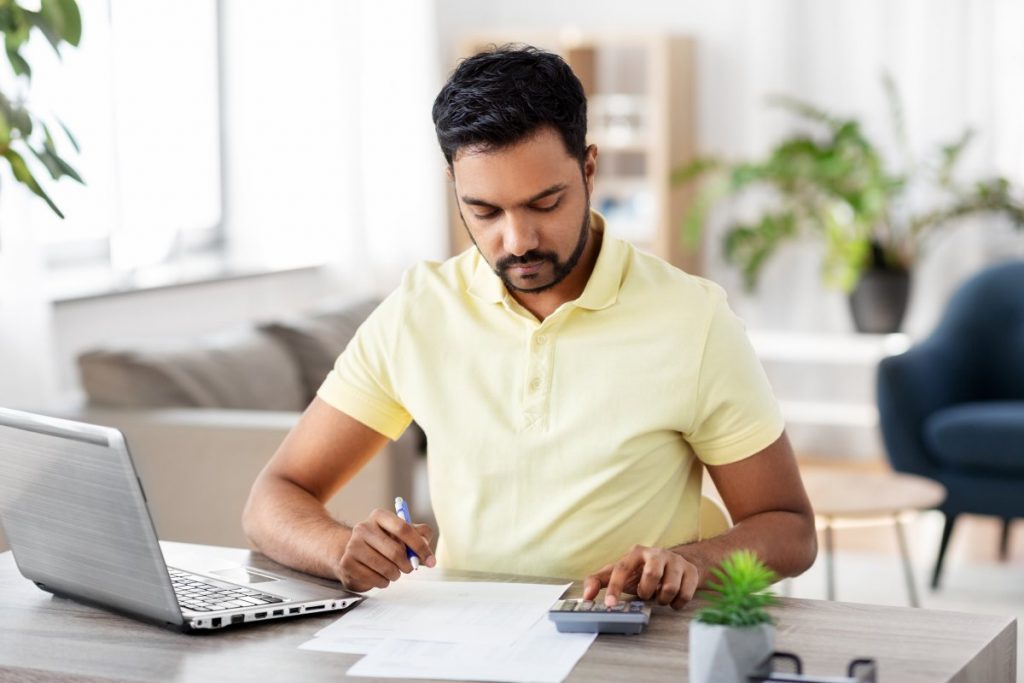 Capital Good Fund is a non-profit financial institution that offers personal loans to residents in Florida, Massachusetts, Rhode Island, Delaware, and Illinois.
A personal loan can help achieve some of your most important goals.
These include debt consolidation, paying for college, and even starting a business. But there's flexibility to use funds for other purposes, too. For example, some personal loans are also useful in an emergency.
This is the case with a Capital Good Fund loan.
In fact:
These loans are typically a cheaper alternative to a payday loan. 
Think a Capital Good Fund personal loan is right for you? Here's what you need to know.
How Does a Capital Good Funds Personal Loan Work?
A benefit of Capital Good Fund is that the company offers multiple loan solutions.
Emergency
One option is an Emergency Loan, which works similar to cash advance loans or payday loans. 
This is a small loan, yet the interest is typically less than the rate of a payday loan, making it a more affordable solution. It's useful when you need cash for past due bills or debt. 
General purpose
If you need cash for another purpose, say a home repair or a car repair, you can also apply for the company's Other Personal Loans. You can use these funds for a variety of purposes — but you can't use it to pay debt. 
Immigration expenses
Another option is a Capital Good Fund Immigration Loan. This loan helps cover expenses associated with getting citizenship.
Loan Details
What is the loan amount range?
Capital Good Fund loan ranges vary depending on the type of loan. If you're applying for an Emergency Loan, you're allowed to borrow between $300 and $500. 
If you need more cash, you can apply for Other Personal Loans and qualify for $700 to $2,000. And with the company's Immigration Loan, you're eligible to receive between $700 and $20,000.
What is the loan duration?
But although Emergency Loans are an alternative to payday loans and cash advance loans, a key difference is the loan range or term. 
When applying for a cash advance or a payday loan, you're often required to pay the loan in full within two weeks to one month. These loans are designed to provide cash until your next payday.
Capital Good Fund loans are different. 
Whether you apply for an Emergency Loan or Other Personal Loans, you're not required to repay the loan within 14 to 30 days. With an Emergency Loan, you can spread repayment over a one-year period. You'll make monthly payments until you've paid the balance in full. 
With Other Personal Loans, you can repay the balance over a two-year period. If applying for an Immigration Loan, you'll repay funds over a two to four-year period.
What is the minimum income requirement?
Capital Good Fund's website doesn't disclose minimum income requirements for loan approval.
However, the company will closely evaluate your ability to repay funds. 
Notably:
The lender will look at your banking history and review your income statements to determine your qualifying amount.
What is the minimum credit requirement for a loan?
No minimum credit score to qualify is a feature that sets Capital Good Fund personal loans a part from the competition. 
This is different from many bank loans. If getting a personal loan from a credit union or bank, these institutions usually have a minimum credit score for approval.
This varies among financial institutions.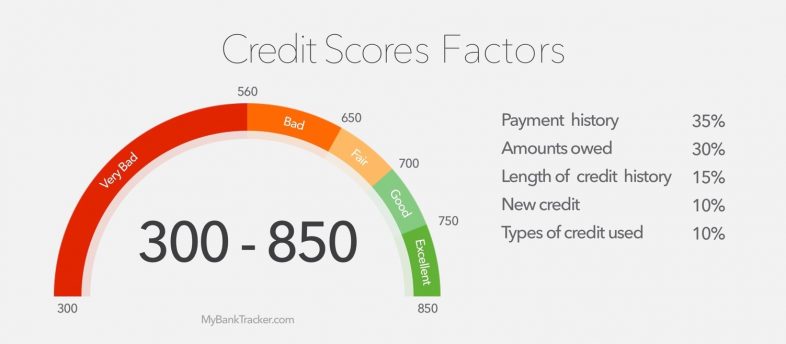 Some banks might require a minimum credit score of 680, whereas others require a minimum credit score of 620.
This doesn't mean everyone gets approved regardless of their credit history, though. Capital Good Fund will conduct a credit check and look at your credit profile.
However, the lender takes other factors into consideration. This includes your ability to repay funds and your financial health.
How soon can you get borrowed funds?
If you apply for a loan through a credit union or bank, it can take up to a week to get your cash. When you apply for a personal loan through Capital Good Fund, you'll receive funds within a few days. 
There's the option to sign documents electronically once you're approved. Or, you can come into an office and pick up a physical check. 
Once you've signed the loan documents, you'll receive a direct deposit into your checking or savings account within one to two business days.
What fees are involved?
Another major perk of Capital Good Fund personal loans is that they don't involve fees.
You will not pay closing costs, nor are you required to make a down payment.
What is the interest rate?
These loans are ideal if you have a low credit score. But they do have higher interest rates.
Overall, this makes the loan a more expensive solution compared to a low-rate credit card or a traditional bank loan. 
But although you'll pay a higher rate, the loan might still be cheaper than getting a cash advance or a payday loan.
Special Loan Features
Capital Good Fund has special features that some borrowers might find attractive.
Pay to build credit
This loan can help build your credit score. 
If you're looking to improve your credit, Capital Good Fund has a credit builder program.
For $10 a month, the lender will report your payments to all three credit bureaus. 
If you make your payments on time each month, you'll slowly increase your score. In addition, you can take advantage of 1.5 hours of Financial Coaching either in-person or online.
You'll learn basic fundamentals of establishing credit and maintaining a good credit score. Both can help you achieve your financial goals.
Unsecured
This loan is also attractive because it doesn't require collateral.
Collateral or security is common with traditional bank loans. Some people will pledge personal property such as electronics, jewelry, a vehicle title, or other assets to qualify for a personal loan.
If you default or stop paying the loan, the lender can take your collateral as repayment.
How to Get Approved for a Capital Good Fund Loan?
To get approved for a Capital Good Fund loan, you must have an active bank account or an approved prepaid card. Your bank account can include a checking account or a savings account. 
To reiterate, though, you must live in certain states to qualify for a loan.
Also, be prepared to provide the lender with:
supporting documentation as proof of income -- this includes recent paycheck stubs and two months of bank statements
a copy of a government-issued ID
a voided check
The lender must also know the specific purpose of the loan. This helps determine the right solution for you.
Even though you don't need good credit to get approved, the lender will still review your credit profile. To improve your chances of approval, make sure you pay all your bills on time every month.
This adds positive activity to your credit report. Your payment history makes up approximately 35 percent of your credit score. A good payment history also builds a lender's confidence in you.
How Does Capital Good Fund Compare to Other Lender?
Personal loans differ among different financial institutions, hence the importance of comparison shopping. 
Your options are somewhat limited if you don't have the strongest credit history. Even so, it's possible to find a loan. As a general rule of thumb, contact at least three lenders and compare rates and terms. 
Factors to consider when comparison shopping include: 
minimum credit requirement
loan fees
interest rate
repayment term
pre-payment penalty
loan amounts
how soon you'll get cash
Also, inquire as to whether the lender reports credit activity to the bureaus.
This is important if you're looking to establish or increase your credit score. Building credit can help you qualify for more favorable loan terms in the future.
Conclusion: Is This the Right Loan for You?
A personal loan from Capital Good Fund is a lifesaver when you need emergency cash or funds for other uses. More so when you can't qualify for a traditional bank loan due to no credit history or a low credit score. 
These loans are also useful when you need a longer loan term since you're able to spread repayment over a year. This is unlike a cash advance or a payday loan where you're required to repay funds in as little as 14 days.
The downside, though:
These loans are expensive due to their higher interest rates.
And if you want your monthly payments reported to the credit bureaus, you must join the company's credit builder program and pay $10 a month.
A Capital Good Fund loan might not be optimal for someone who has good credit.
These borrowers are likely eligible for a traditional loan or have access to a credit card. In most cases, the rate on a personal loan or credit card will be considerably less. This saves a lot of money in the long run.