Earnin App 2023 Review: Payday Advances
Our review looks at Earnin and its mobile app for borrowers who need cash as a moment's notice through a payday advance -- including fees and special features.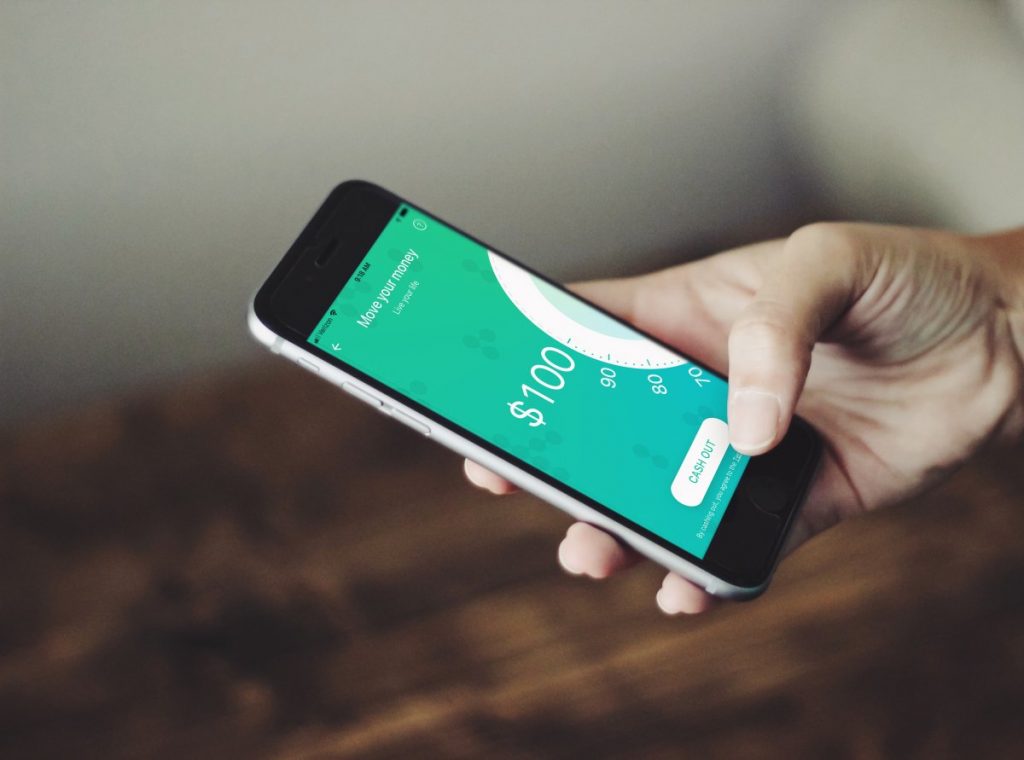 Whether you live paycheck-to-paycheck or need cash for an unexpected expense, the Earnin app can provide a short-term loan to bridge gaps in your budget.
Some people use a payday loan when they need cash in between paychecks. But while an option, payday loans are expensive and can potentially complicate your personal finances. 
Earnin offers a better way to handle cash flow issues.
This app allows you to get advances on your future paychecks. So rather than borrow cash from family or friends or risk overdraft fees, you can access money you've already earned.
Here's what you need to know about the Earnin app, including how to get started and how it compares to other lending options.
What You Need to Know About the Earnin App
Even if you budget and spend your money carefully, an unexpected expense can throw your finances off track. 
Covering these expenses is a challenge when you don't have money in savings. And while using a credit card is an option, there's also the risk of debt. 
Earnin, on the other hand, is an affordable, simple solution. You can get access to funds when you need it the most.
Now:
To use the Earnin app, you must be an hourly, salaried, or on-demand worker. You're also eligible for these paycheck advances if you receive unemployment benefits through direct deposit into your checking account. 
Currently, the app doesn't provide advances to remote and freelance workers, or people who earn income from multiple jobs.
1. What are the loan amounts?
Earnin isn't a payday loan or a personal bank loan, so the amount you receive will be less compared to these lenders. 
Once you have the app, you can get up to $500 between paychecks.
The drawback:
You can't access all the money on the same day.
Instead, you can request up to $100 a day.
For this reason, Earnin is an excellent resource for low-cost expenses. This includes extra money to pay a bill or put gas in your car.
2. What is the loan duration?
The loan duration with Earnin is similar to the duration of a payday loan. 
When you apply for a payday loan, the entire loan balance is typically due by your next payday — within two weeks. 
Since the app only provides cash advances in between paychecks, Earnin will automatically debit the advance from your bank account after you receive your next paycheck. It's that easy. 
You don't have to write a check or visit a location in-person to pay back funds.
However, Earnin does give the option to manually pay back an advance via money order. 
To keep track of upcoming debits, use the calendar icon in the app. If there's any changes to your payroll schedule, contact Earnin to modify the date of your automatic debit.
3. Minimum income requirement
To use the app, you must have a minimum hourly rate of at least $4.
The app uses the average amount deposited into your checking account to calculate your hourly rate. This rate is based on your pay after deductions.
Watch out:
Your hourly rate might be lower than expected if you split your direct deposits between two banks. Working part-time can also result in a lower hourly rate.
In addition, your hourly rate might be less if you earn commissions or tips. Earnin doesn't include these income types when calculating hourly rate.
Therefore, you might have a low hourly rate if you earn tips working as a server at a restaurant.
4. Minimum credit score to use Earnin
Since Earnin isn't a personal loan, there's no credit check.
You can use the app regardless of whether you have good credit, bad credit, or no credit. 
When you request an advance on your future paycheck, Earnin will never ask for your Social Security information.
5. How soon can you get borrowed funds?
When you need cash for an emergency, the sooner you can get funds the better.
Another fantastic feature of the Earnin app is that you can receive funds within one to two business days.
6. What fees are involved?
Unlike personal loans and payday loans, Earning doesn't charge any fees or interest. However, the app does have a feature that allows its community to support the app and pay it forward to other users.
Earnin has a feature where you can leave a tip after making a withdrawal with the app. Tips can range from $0 to $14. 
To be clear:
Leaving a tip isn't required.
However, your contribution helps support the app. You can also pay it forward and use your tip to help a user in need. 
Special Features
Earnin doesn't only give advances on future paychecks. The app also offers additional benefits to its users.
Balance Shield
If you opt into Balance Shield, Earnin sends a notification if your checking account drops below a certain amount.
This added protection helps you avoid overdraft fees.
You can also opt into the Balance Shield Cash Out program.
With this program, the app automatically deposits up to $100 into your checking account to prevent an overdraft.
Lightning Speed
Do you need an advance sooner than one to two business days?
Link a debit card to the app and receive instant access to your advances — even on weekends and holidays.
Understand, though, Lightning Speed is only supported by certain banks.
Cashback Rewards
Earn money on everyday purchases through Earnin's cashback rewards program.
Simply enroll an eligible debit or credit card — program currently only works with MasterCard and American Express.
You'll then earn cashback whenever you use a linked card at checkout. You can also earn cashback when shopping online at participating stores.
Health Aid
The Earnin app has a program that helps negotiate and reduce your medical bills.
How to Get Started With the Earnin App?
Getting started with Earnin is simple. First, download the app from the App Store or the Google Play store. From here, you can set up an account. 
You're required to provide the following information to set up your account:
Email address
Bank account information
Employer information
Paycheck information
This is necessary because the app links to your bank account. In addition, Earnin tracks the hours you've worked using timesheets, receipts, or your location. 
The app is safe, though. There's an authentication process to verify your bank. Plus, the app encrypts your data to keep your information safe.
How Does Earnin Compare to Other Loan Options?
The Earnin app is often described as a payday loan alternative. Both options have similar features, but they are quite different. 
Payday loans typically allow for higher advances, sometimes up to $1,000. The problem, though, is that payday loans also have high interest rates. Some people pay as much as $15 to $25 per $100 borrowed. 
Earnin, on the other hand, provides smaller advances. Therefore, you're less likely to get in over your head. And since Earnin doesn't charge any interest or fees, it's a cheaper option compared to payday loans. 
It might take longer to get cash using the Earnin app, though. Also, your ability to use Earnin is dependent on whether your bank supports the app.
Earnin is also a great alternative to a traditional personal loan. If applying for a loan through a bank or credit union, it can take several days to get approved for funds. Plus, approvals are based on your credit history. Some bank loans might also require collateral. 
Understand, though, the amount you receive with Earnin will likely be less than your amount with a bank loan.
On the upside, you don't have to worry about a credit inquiry or interest with Earnin.
If you feel a traditional loan is a better option, always compare lenders to ensure you get the best deal. Loan features to compare include: 
Interest rate
Loan terms
Minimum credit requirement
Loan fees 
Minimum and maximum loan amounts
Final Verdict
The Earnin app is a safe, fast way to get an advance on your future paycheck. You can use funds for utilities, medical bills, or other unexpected expenses. 
This app is great when you need immediate cash, as you're able to get up to $500 in between paychecks. 
The Earning app, however, shouldn't be used as an alternative to an emergency fund. Nor should you become dependent on paycheck advances when managing your personal finances. 
The app is also great for maintaining financial independence and avoiding overdraft fees. But you shouldn't overuse it, or else you could develop unhealthy money habits.
Creating and sticking with a budget, as well as building an emergency fund are key ways to stop living paycheck-to-paycheck.