LendUp Personal Loan 2023 Review: Payday Loan Alternative
Our review of LendUp personal loans looks at the payday loan alternative and its fees, repayment terms, and eligibility requirements.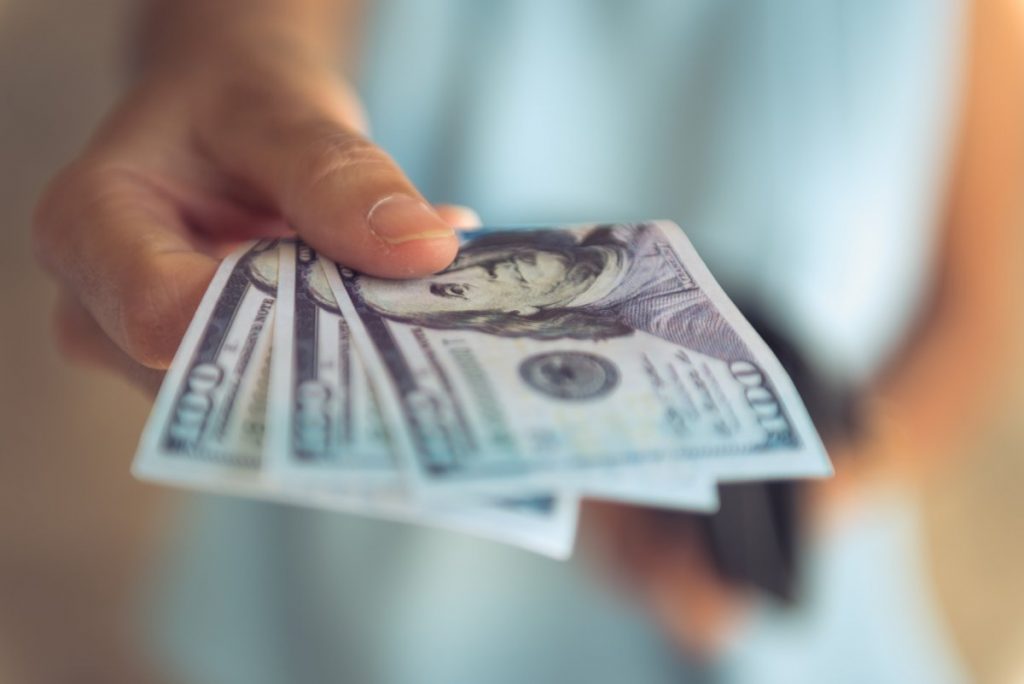 LendUp is a payday loan alternative that puts money in your pocket when you're cash-strapped.
Short-term personal loans are useful for a car repair, a home repair, and they can help close gaps in your budget. 
Some people might apply for a bank loan when they need money. But getting approved for a traditional loan is challenging when you have no credit or bad credit.
LendUp, on the other hand, is an option regardless of your credit history. But is this the right solution for you? 
What You Need to Know About LendUp Personal Loans
LendUp's short-term microloans operate similar to payday loans.
They're due in full in about 30 days and you can borrow up to several hundred dollars.
But unlike payday loans, LendUp has tools to help borrowers improve their financial situation.
Unfortunately, LendUp isn't in every state. These loans are currently only available in seven states: 
California
Louisiana
Mississippi
Missouri
Tennessee
Texas
Wisconsin
1. How much can you borrow with LendUp?
LendUp is an excellent solution if you're looking for a loan fast. But whereas some banks might give a borrower thousands of dollars — if they are eligible — LendUp limits its loan amounts. 
The amount you're eligible to receive will vary depending on your location. The loan amount also depends on whether you get a single payment loan or an installment loan.
If you're a first-time applicant, you're eligible for a single payment loan. These loan amounts range from $100 to $300. 
LendUp also offers installment loans with amounts that range from $100 to $400.
However, you're only eligible for an installment loan after laddering up (more on this later).
Keep in mind:
Installment loans are only available in California, Louisiana, Missouri, and Texas
2. What is the repayment term?
Since this isn't a bank loan, don't expect a long repayment term. 
With a traditional loan, your lender might allow you to repay the balance over several years. LendUp doesn't work this way. 
When you apply for a single payment loan, full repayment of your balance is within 14 to 30 days.
If you have an installment loan, you must repay the full balance within four months.
3. What is the minimum income requirement?
LendUp's website doesn't specify minimum income requirements for a loan.
However, the company will verify your income before issuing funds. 
You're required to upload proof of income, such as a recent paycheck stub, to the company's website.
LendUp uses this information to gauge your ability to repay your single payment loan or installment loan.
4. What is the minimum credit score to get approved?
Bad credit and no credit are often obstacles to getting a personal loan.
The best part here:
Your credit history doesn't impact your ability to get a LendUp loan. 
This loan is a viable option for those who don't have a strong credit history, yet can afford the monthly payment on a small loan. 
When you apply for a loan, you're required to provide your Social Security number.
But LendUp only uses this information to verify your identity. So applying for a loan does not affect your FICO credit score.
5. How soon can I get funds?
The LendUp application process is quick and you'll receive an instant decision. 
You'll need a checking account to apply for a loan. In addition, this account must allow ACH transfers. 
Once you're approved for a loan, LendUp will transfer money to your checking account in as little as one business day. 
Unfortunately, you cannot use a savings account or a prepaid debit card when applying for this loan.
On your payment due date, LendUp will debit the amount from your checking account. 
You can, however, use a debit card, MoneyGram, or check when repaying your balance early.
6. What fees are involved?
You can expect fees with any type of loan, and LendUp is no exception. 
Since this is a payday loan alternative, the fee you'll pay is comparable to those charged by payday lenders.
However, your actual loan fee will depend on your state and the length of your repayment term. 
For illustrative purposes, you might pay a loan fee of $17 for a $100 loan, and a $45 fee for a $300 loan.
Improve Finances With The LendUp Ladder
One feature that separates LendUp from a typical payday lender is the company's tools to help improve your financial future.
The LendUp Ladder provides a way to qualify for bigger loans at a reduced interest rate. 
If you live in a state that supports this program, you can use a LendUp installment loan to build or increase your credit score. This program also provides financial education.
It's important to  note:
Applying for a single payment loan will not help your credit.
LendUp doesn't report this payment activity to the credit bureaus. However, if you climb the LendUp Ladder and receive an installment loan, the lender can report these payments to the credit bureaus. 
You climb the LendUp Ladder by earning points. Borrowers earn points each time they apply for a LendUp loan. 
You'll also earn points when you pay off your loan.
Additionally, you receive a point bonus when you take advantage of LendUp's financial education, and when you share your LendUp experience online.
How to Get Approved for a LendUp Loan?
To apply for a LendUp loan, you'll need to provide the following information: 
Name
Address
Income
Social Security number
Checking account information
To get started, create a LendUp account using your email address. From here, you'll provide your personal information and answer a few basic questions. 
Be prepared to provide information about your monthly rent or mortgage payment, other monthly expenses, and your reason for applying.
To improve your chances of getting approved, don't sign up with a checking account that's already in the LendUp system. Each new LendUp account must have a unique bank account number. 
You might run into a problem if you share a checking account with another LendUp accountholder. 
Additionally, the system doesn't let accounts share the same contact information. So the phone number you provide must be unique to your account, too.
Also, if you're required to submit documentation to verify your income, do so in a timely manner. Failure to upload this proof can delay your loan.
How Does LendUp Compare to Other Personal Loans?
Many features of a LendUp loan are similar to a payday loan.
These loans are useful when you need a small loan for an emergency or unexpected expense.
Although LendUp provides a short-term solution to cash-flow problems, it's important to always compare rates and terms. 
Short-term loans typically have higher interest rates.
Even so, rates and fees can vary from lender-to-lender. Shopping around is an excellent way to get the cash you need, while saving money on finance charges.
Also, don't dismiss the idea of applying for a traditional loan. Even if you don't have the strongest credit history, it might still be possible to get a traditional loan.
You'll likely pay a higher interest rate, but these loans are often more affordable than payday loans. Plus, traditional loans have longer repayment terms.
Getting a traditional loan also makes sense if you have collateral. This is personal property you pledge as security.
Secured personal loans are easier to get with no credit or a bad credit history.
If you choose a bank loan, always compare interest rates, loan terms, minimum credit requirements, and loan amounts before applying.
Conclusion
So, is a LendUp loan right for you? 
If you need cash and can't qualify for a traditional bank loan, a LendUp loan is useful and convenient.
You can get an instant approval and use funds for a home repair, a car repair, or another unexpected expense. 
Just know:
These loans aren't available in every state and they have higher costs. You can reduce your finance charges by borrowing only what you need and choosing a short repayment term. 
The upside to a LendUp loan is that the company provides tools to help improve your financial picture. This is great if you're looking to educate yourself on money or build your credit.
Understand, though, that building credit with LendUp requires getting an installment loan. And even with an installment loan, your state might not allow the company to report your activity to the credit bureaus. 
For this reason, if you're looking to establish or rebuild your credit history, LendUp might not be the best choice.
If not, look into other tools to improve your credit. These include getting a credit builder loan from your bank or applying for a secured credit card.