Reach Financial Personal Loans 2023 Review
Our review of Reach personal loans looks at the interest rates, borrowing amounts, repayment terms, and fees -- compared to other popular lenders available.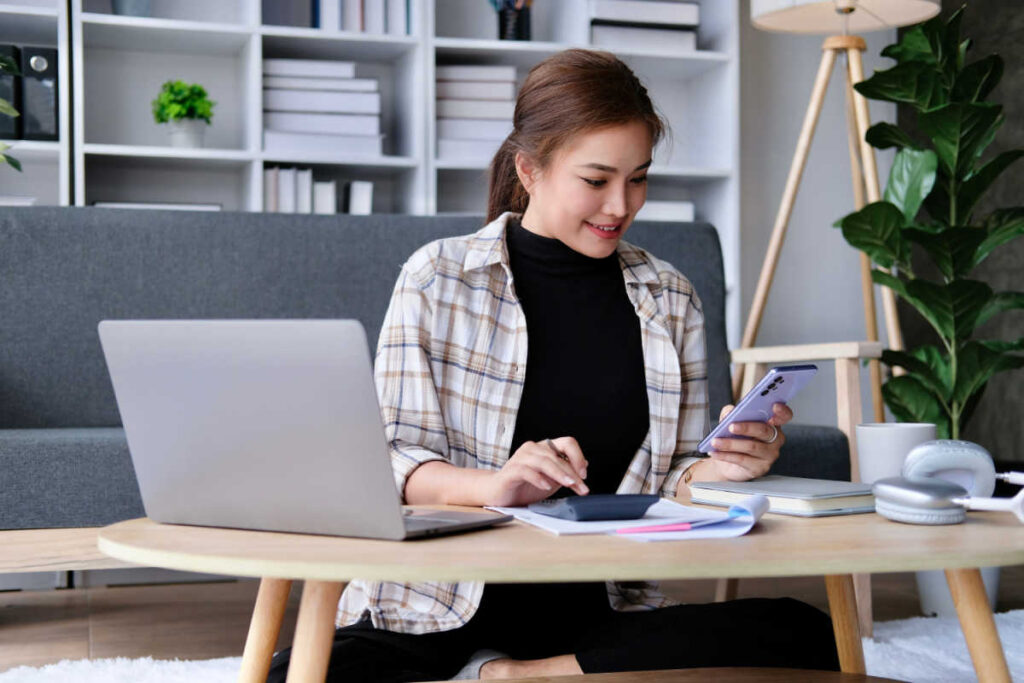 If you want to pay down your high-interest debt, you probably thought about options that might help you pay it down as soon as possible. Though the exact terms will vary, a personal loan is usually an unsecured installment loan that can give you a bit more funding than a credit card and at a lower interest rate. Plus, there's no collateral required to secure it.  
Reach Financial offers personal loans to help borrowers consolidate high-interest debt into a single monthly payment. As an added plus, the company's customer service is 100% U.S. based, and there's a quick online application with a soft credit check so that your credit score is not affected. 
Reach Financial personal loans are a great choice for well-qualified borrowers given the potential for very low rates with repayment terms that are standard for the industry. The only notable loan fee is the origination fee, ranging from 0% to 8% of the loan, which can drastically increase overall cost of the loan. Additionally, for applicants without excellent credit, the loan interest rates can be relatively high.
For applicants who don't have the highest of credit scores, it is definitely worth checking and comparing the rates with multiple lenders (as always) and take the origination fee into account. 
Reach Financial Personal Loans Pros & Cons
Borrowing Amounts & Repayment Periods
Reach Financial offers unsecured personal loans issued by Pathward, National Association or FinWise Bank with the sole purpose of consolidating or refinancing high-interest debt.
These personal loans are between $3,500 and $40,000, with a repayment period of 24-60 months. Once approved, your loan funds will be sent directly to the creditors you name on the application. 
Unlike a credit card or line of payment, these installment loans have a fixed interest rate, monthly payment amount, and repayment terms. In other words, you'll know, upfront, exactly how much you'll shell out each month when repaying your loan. 
Your repayment amount will be stated in your loan agreement, and you don't have to worry about it changing over the life of the loan. This is good news for people who need to borrow more money than a credit card might offer, but with the security of a fixed payment and a potentially lower interest rate.
Although there's no minimum income requirement or credit score published on the lender's website, typically, these loans require a good credit score, sufficient income, and a lower debt-to-income (DTI) ratio. Because personal loans aren't secured by any collateral like real estate or vehicles, the lender has to reduce its risk by lending to lower-risk borrowers or those with a good credit history. 
The good news is that if you aren't exactly sure if you've got enough income or a good enough credit score, then you can submit an application and get a preliminary offer with just a soft credit check. In this stage, you'll get a loan disclosure which features plenty of information to decide if you'll accept the loan terms:
Loan amount
Loan term
Total interest paid over the life of the loan (finance charge)
Monthly payment amount
APR
The loan disclosure you'll get with your offer also provides information on fees. There's a $15 late payment fee and a loan origination fee that you are required to pay once your application is approved. There's no prepayment penalty if you decide to pay your loan off early. Your loan proceeds are available within 24 hours of your approval to pay the creditors you named in the application process. 
Ability to Pause Payments
Reach's personal loan product has a few standout features, including the ability to pause payments for 90 days in case of financial hardship. To be eligible for this concession, you must provide documentation supporting the financial hardship.
Also, you should know that interest will still accrue on your loan even while you are not making payments. 
Preview Your Loan Rate Without a Credit Pull
Another neat feature of this loan is the ability to check your rate without a hard credit check. You can enter some basic information to get a loan disclosure with information about your interest rate, fees, monthly payment, and other important loan terms. In some cases, the application can even pre-fill the information of the creditors you'd like to pay off. 
It's also helpful to know that your loan funds are not given to you directly. Instead, they are sent to pay off the creditors you list on the application. 
How to Apply for a Reach Personal Loan
You can complete an application at Reach's website by providing your:
Personal information 
Gross annual income
Employment information
Housing information 
Creditors and debt accounts you'd like to consolidate 
To increase your approval odds, you should have a good credit score and a consistent, verifiable source of income. It's extremely important to provide accurate and truthful information  on your application. Providing fraudulent information could affect your approval odds or put you at risk of being found guilty of loan application fraud. This conviction comes with fines and possibly jail time!
Once you provide this initial information, you'll receive an offer from Reach Financial. If you accept the terms of this offer, you must provide your Social Security number, which will initiate a hard credit inquiry. 
You may have to provide additional documentation and information to get a final loan offer from Reach. There's a chance that the terms of your loan could change based on new information, such as your actual credit score and income sources. 
What to Look for in a Personal Loan
When comparing personal loans, you want the most favorable terms possible. That means you want the lowest interest rate with minimal fees. 
The best way to compare personal loans is to look at a loan's annual percentage rate, APR, which accounts for the simple interest you'll pay along with any fees on an annualized basis. All lenders must provide this number so that you can make an apples-to-apples comparison when shopping for personal loan options. 
Another thing to pay attention to is the different fees a lender may charge. This could include:
Late fees
Returned payment fees
Prepayment penalty 
Origination fee
You should also check for special concessions your lender might offer, like assistance or payment waivers, if you experience financial hardship. Other conveniences for a lender could include:
Easy, online application process
Soft credit inquiry to check your rates
Quick funding 
Ability to use funds for various uses (not just paying creditors directly)
High customer service ratings 
Loan options for lower credit scores
Reach's personal loan product does have many of the positive features you'd expect from a lender, though their interest rates are on the high side. If you've got a good relationship with a bank or credit union, you may get a better interest rate on a personal loan. 
Another debt consolidation strategy might be a 0% APR balance transfer card. These promotional offers may allow you to transfer one or more credit card balances at 0% APR for up to 21 months. The downside to this approach is that credit cards may offer a smaller credit line and shorter repayment terms than you'd need to effectively consolidate your debt.