ThriveCash Personal Loans 2023 Review
Our review of ThriveCash personal loans -- for students and recent graduates starting a new job or an internship -- looks at the interest rates and loan terms.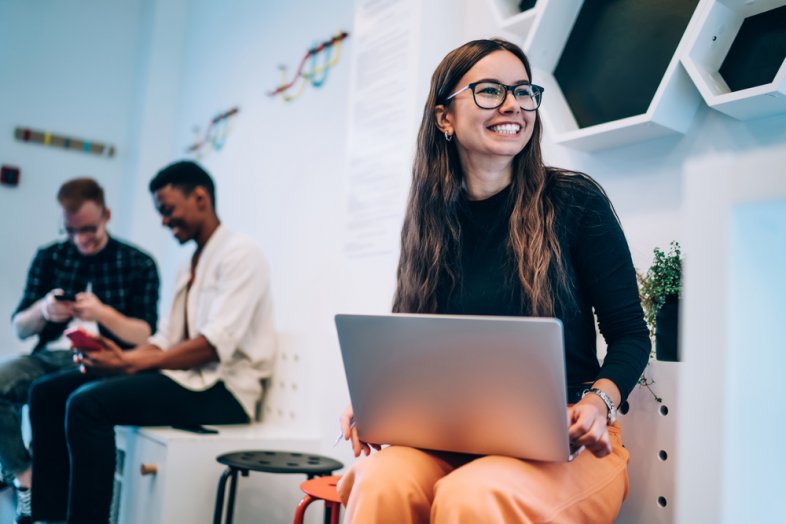 Starting a new job during or after college can be the financial boost you need.
You can pay off debt, build an emergency fund, and hit other financial goals. But after you receive a job or intern offer, it might be weeks before your first day. 
If you need cash in the meantime, ThriveCash is an alternative to using a credit card.
The interesting part:
You can get approved for a loan using your job or intern offer letter and unlock up to $25,000 — funds you can use for any purpose. 
This might sound too good to be true, but getting started is easier than you think. 
Here's what you need to know about ThriveCash including how to unlock your money.
How Does ThriveCash Work?
ThriveCash is a loan alternative that's extremely useful for covering expenses as you await starting employment. But this option isn't available to everyone. 
To qualify, you must be an undergraduate or graduate student with a secured offer for an internship or job.
You must provide proof of the offer in writing, which verifies your upcoming employment. 
This is an excellent way to get cash before you start working. And the best part is that repayment doesn't begin until after you start working.
1. What are loan amounts?
Even though ThriveCash allows applicants to unlock up to $25,000 with an offer letter, the amount you're eligible to receive depends on your future salary. 
If you have an offer for an internship, you can unlock up to 25 percent of your total internship salary, according to the company's website.
On the other hand:
If you have an offer for employment, you can receive up to 25 percent of your first three month's salary. 
If you're offered a signing bonus, the company uses half of this amount to calculate your borrowing power.
2. What is the loan term?
Once you receive your cash, you'll start repaying the loan within one month of your start date.
This way, you'll receive at least one or two paychecks before the first payment. 
The repayment term varies depending on whether you're an intern or an employee:
For an internship, you're typically required to repay the loan within three months. 
For regular employment, you're allowed up to 12 months to repay funds. But you can pay off the loan early at anytime without penalty.
3. What is the minimum credit requirement?
The good news about ThriveCash is that there's no minimum credit score to qualify. You can get approved with good credit, bad credit, or no credit history. 
Even so, a low credit score can affect your interest rate. You could end up paying more for a loan compared to someone with a high score.
Since credit history determines your rate, ThriveCash will check your credit history.
They'll conduct a soft credit pull, which doesn't affect your credit rating.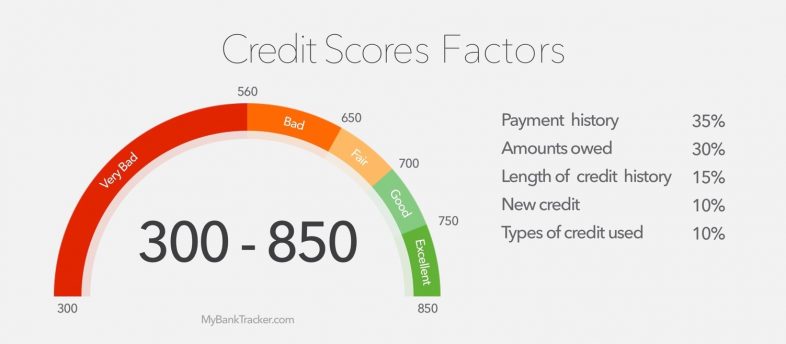 This is excellent news if you're working toward a better credit score and don't want a hard credit pull reducing your score.
Although the soft pull conducted by ThriveCash doesn't impact your credit, defaulting on your loan does. So it's important to make your payments on or before your due date.
4. Does ThriveCash have fees?
Fortunately, ThriveCash doesn't charge a loan origination fee or late fees.
5. How soon can I get ThriveCash?
If approved for ThriveCash, you can access funds by the next business day.
So if you're approved on Tuesday, the company deposits funds into your bank account on Wednesday. But if you're approved on Friday, you will receive your funds on Monday. 
Keep in mind:
You don't have to withdraw all of your cash at once.
If you're approved for $5,000 in ThriveCash, you can withdraw the entire amount, or only a portion — based on your needs.
6. What happens if I don't start a new job?
Life is unpredictable, so you might unlock your cash and then decide not to take a job offer. Or, the company might rescind the offer. 
In this case, you'll still owe the balance.
Thrive's support team will work with you to come up with an affordable repayment solution.
This might involve deferring your first payment until you get another offer, or negotiating a monthly payment that's within your budget.
7. Can ThriveCash help build my credit score?
As a young adult, increasing your credit score is likely a priority.
Unfortunately, ThriveCash doesn't report timely payments to the major credit bureaus. So getting this loan will not build or increase your credit score. 
The company, however, will report a delinquency to the credit bureaus, hence the importance of paying your bill on time.
8. What are other requirements for ThriveCash?
One benefit of ThriveCash is that you don't have to be a U.S. citizen to qualify for a loan. Also, you don't need a Social Security Number. 
If you're an international student, you can apply as long as you're attending a U.S. university and have a U.S. job offer. If you don't have a Social Security number, you can use your passport to verify your identity.
You must be at least 18 years old and either an undergraduate, graduate student, or recent graduate.
Understand, too, that ThriveCash is only available when you haven't started working yet. 
You can only unlock the cash before starting an internship or job. This isn't an option if you're already working. 
Also, if you take a job in another country, you cannot apply for ThriveCash.
How to Apply for Thrive Cash
Getting started with ThriveCash is fast and simple.
The first step is to download the ThriveCash app. 
Once you've downloaded the app, you'll provide basic personal information, the name of your school name, and your email address. You'll then email Thrive your offer letter. 
Based on this information, ThriveCash will notify you with an approval amount.
What to Look For in a Personal Loan
Personal loans have many useful purposes. Some people use loans for debt consolidation, home improvements, college, weddings, and other situations.
But before applying for any loan, it's important to shop around and compare terms.
Although ThriveCash is a great alternative, it's not the only one available to you.
You should also research similar companies and compare the following: 
loan fees
interest rates
repayment terms
pre-payment penalties
credit requirements
income requirements
minimum and maximum loan amounts
From here, you can determine the right choice for you.
Some people make the mistake of only applying or researching one loan. But this can result in a loan that doesn't meet your unique needs.
Who is ThriveCash Right For?
ThriveCash is a great solution if you need cash, but don't have access to a credit card or other resources.
It's also a way to exert your independence. Maybe you're looking to rely less on your parents for cash.
If so, getting an offer for an internship or a job lets you secure your own financing.
This solution is also great if you have no credit or bad credit. Applying for a traditional loan with a shaky credit history often results in a loan rejection. 
Be mindful, though:
ThriveCash has shorter repayment terms.
Depending on how much you borrow, you could have a high monthly payment. So make sure you calculate the cost.
Remember, too, ThriveCash doesn't report timely payments to the credit bureaus. If you're looking to establish a credit history, it might be better to apply for a personal loan or a credit card — once you have a job. You'll need income to qualify for both, so it'll be harder to get approved without current employment. 
The fact that you can get approved before your first day on the job sets ThriveCash apart from other loans. It's an ideal choice when you need immediate cash, but haven't started a job yet.  
However, ThriveCash interest rates can be higher than a traditional personal loan. 
But you can reduce interest charges by only borrowing what you need, and paying off the loan as soon as possible. Common uses for ThriveCash include paying expenses that student loans don't cover and paying other living expenses.
Final Word
ThriveCash is a unique lending alternative that puts cash in your hands with only an offer letter.
But this loan isn't right for everyone. So make sure you understand how it works and the eligibility requirements. 
Repayment doesn't begin until you start your job, but in most cases, you must repay the full balance within three to 12 months.