How Much You Should Save Up to Pay for Graduate School Tuition
Find out how much you have to save if you want to pay for graduate school tuition, board, and other living expenses without taking on more student loan debt.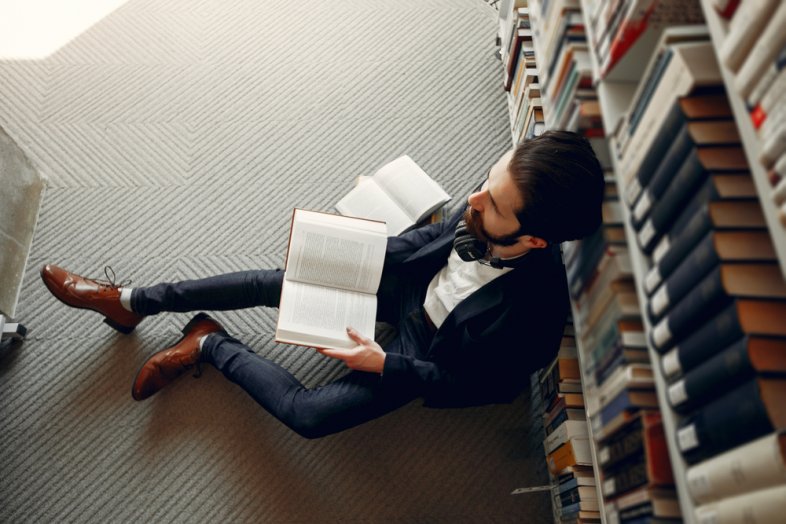 Going to graduate school and earning an advanced degree could help you get ahead in your career and super-size your earning potential.
If you already have student loan debt, you may not want to add to it with graduate school loans. You might take the less debt-ridden route and save up.
So, the big question to answer:
How much should you save for graduate school? 
You already know that the amount can vary greatly.
As you work out your graduate school budget, use these tips to decide how much money you'll need to cover living expenses and other costs. And don't forget to find a top-tier savings bank from our Best Savings Account list, found here, to open an account with to stash those savings.
How Much to Save for Graduate School
Obviously, your choice of graduate school is the primary factor here.
For example, some MBA programs are more expensive than others. The same goes for law schools. 
Figuring out how much to save for graduate school starts with estimating your cost of attendance. This includes: 
Tuition and fees
Housing and meals if you live on-campus
Books and supplies
Student activity fees
Transportation
Health insurance
Personal expenses
Remember, the cost can vary based on other things as well such as:
Whether you're enrolled part-time or full-time
Attending public vs. private graduate schools
Being an in-state or out-of-state resident
Course of study
Time to complete the program
Once you start narrowing it down, you can get a more accurate idea of how much to save for graduate school. 
Compare Savings Options
Be sure to check out more savings accounts worth considering:
Calculating the typical graduate school costs
Here are a few examples of graduate school costs on average, according to Sallie Mae's How America Pays for Graduate School Study:
Overall: The typical graduate student spends $25,272 on school per academic year.
Full-time vs. Part-time: Full-time students spend $29,340 on average, compared to $20,186 for part-time graduate students.
Master's vs. Doctoral Degree: Doctoral students spend $32,616 on average per year for graduate school, compared to $24,812 for students earning a master's degree.
The amount spent year can vary depending on your area of study, as these average costs show:
Education majors spend $19,686 on average per year for grad school
Engineering majors spend $26,576 on average
Health science majors pay $26,508 on average
Humanities and arts majors pay $22,146 on average
Math and science majors pay $24,442 on average
Average cost of tuition and fees for law schools
If you're interested in earning a law degree, here's what you can expect to pay on average for that:
Average annual tuition and fees at private law schools: $51,205 per academic year.
Average annual tuition and fees at public law schools (in-state): $29,085 per year.
Average annual tuition and fees at public law schools (out-of-state): $42,341 per year.
There's a wide gap between the most and least expensive law schools.
At Columbia University in New York, law school students pay $76,400 for tuition and fees each academic year.
By comparison, in-state law students pay just $13,000 per year to attend the University of the District of Columbia.
What about MBA programs?
MBA programs can also have a wide range when it comes to pricing.
On average, the cost can range from $55,000 for tuition and fees for a one-year program to $90,000 for two-years of MBA study. 
As expected:
The more prestigious the MBA program, the more you can expect to pay.
Students attending the Wharton School of Business at the University of Pennsylvania, for example, pay $85,500 per year for tuition and fees alone. 
By comparison, an online MBA program can be much cheaper. Tuition at Fayetteville State University's business school is just $7,338, making it a bargain. 
Cost of earning a graduate degree abroad
Surprisingly, you may find better deals on tuition and fees by looking for a graduate program overseas. 
In some countries, such as Iceland and Norway, you can earn a graduate degree for less than $1,000 USD per year.
Why?
That's because tuition is free; international students just have to cover program fees. 
The trade-off, however, is that you might end up paying more for living expenses to spend a year or two in a foreign country. 
Don't Forget Living Expenses
How much to save for graduate school also depends on what you pay for living expenses. 
There can be a difference between living on-campus and off, for example. If you're staying on-campus, then how much to save is guided by the school's room and board costs. 
Living off-campus might give you more flexibility and could be cheaper. But it depends on what the cost of living is like in your area. 
When adding up the cost of living for off-campus housing, consider:
Rent (or mortgage payment if you own a home)
Utilities
Food
Transportation
If you're going back to grad school after spending some time in the workforce, there are other costs you might need to add in. 
For example, if you've started a family then childcare might be on the list. Or if you own a home, you'll have to account for property taxes, insurance, and maintenance.
The simplest way to compare numbers is to estimate the cost of living versus what the school charges for on-campus costs. This can give you an idea of which one might be cheaper if you're relocating for grad school. 
That brings up another point. If you're moving to go to grad school, you'll also have to save money for those expenses. 
How much you'll pay to move depends on:
The distance you're moving.
How much you have to move.
Whether you're doing it yourself or paying professional movers.
According to Moving.com, the average cost of a local move is $1,325. A long-distance move costs $5,200 on average. 
So when you're figuring out how much to save for graduate school, be sure to plug those numbers in. That way you don't underestimate what you'll need to save. 
Will You Be Working? 
Working and going to graduate school at the same time can be challenging.
The obvious upside:
Having a steady paycheck coming in can help with managing costs. 
If you do plan to work, review your income and budget. How much of what you're making can you afford to spend on grad school costs?
Consider also whether you'll need to cut back your hours or increase them to make graduate school affordable. If you have an income shortfall, weigh your options for making more money. 
That might include:
Taking on a part-time job.
Starting a side hustle.
Asking for a pay raise or promotion.
The more extra income you can add, the less you may have to set aside for graduate school expenses. 
Cut Down on Graduate School Costs
Besides saving there are other things you can do to make grad school affordable. 
For example, you could:
Attend a less expensive school.
Explore scholarships and grants.
Finance your education with student loans. 
Ask your employer to foot part of the bill. 
Each one has pros and cons to keep in mind.
Choose a school with lower tuition
If you're thinking of going to a cheaper school, for instance, ask yourself whether that involves a trade-off when it comes to the quality of the degree program. 
If you don't necessarily care about getting a degree from an Ivy League school, then it may not matter much. 
But you don't want to get a cut-rate degree either, since that may not help you much with getting ahead in your career. 
Scholarships and grants
Getting scholarships and grants could be a better way to pay for graduate school.
Depending on the graduate program you're attending, you might be able to find scholarships and grants through:
Federal and state organizations.
Private foundations.
Public companies.
Professional organizations.
Your college or university's graduate program or financial office.
The great thing about scholarships and grants is that they don't have to be repaid. That's different from student loans. 
But, some scholarship and fellowship programs can be extremely competitive. Do your research so you understand which awards you're most likely to qualify for and when to apply. 
Student loans
PLUS loans are federal loans you can use to pay for graduate school. If those don't cover the gap, you could also turn to private lenders for student loans. 
The upside of using student loans is that they can pay for graduate school costs you can afford out of pocket.
The drawback is that you'll have to pay back what you borrow, with interest. 
When comparing student loan options, take into account:
How much you can borrow
Loan repayment terms
Loan fees and interest rates
In the case of private student loans, remember that the lender will check your credit score. If you don't have great credit, you may need a cosigner to get approved. 
Tuition assistance or reimbursement
Look into loan reimbursement or tuition assistance programs through your employer if you've already started your career.
Your job might be willing to help you pay for an advanced degree if you plan to use your newly acquired skills and knowledge on behalf of the company.
Bottom Line: Consider the Cost of Graduate School Carefully
Graduate school can help you earn more money over the course of a professional career.
It helps to weigh the return on investment you could get when adding up the costs.
Ultimately, how much to save for graduate school really comes down to what you can afford and what your educational and career goals are.