How Immigrants Can Open a Bank Account Without a Social Security Number
As an immigrant without the traditional methods of providing a tax ID, learn how you can still open a bank account to help manage your finances in the U.S.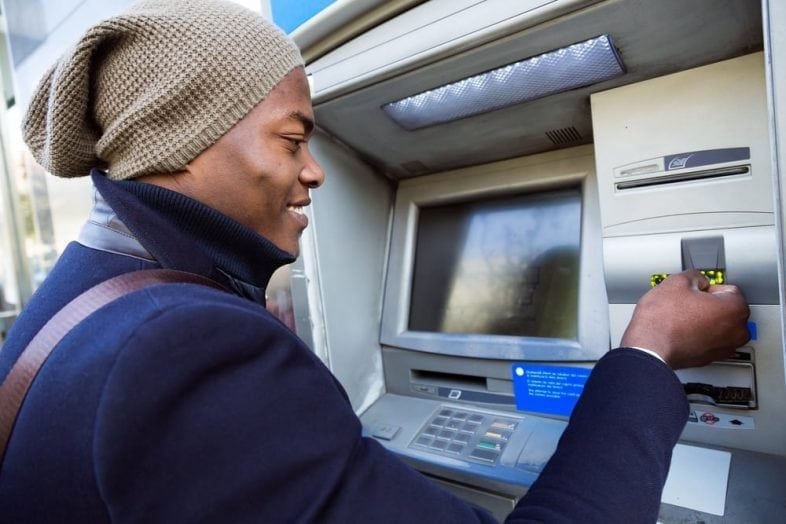 If you've recently moved to the United States, you're probably feeling overwhelmed by all of the things you need to do.
Dealing with U.S. immigration procedures, finding somewhere to live, and securing employment are all essential.
Just as important is making sure that you are prepared to start working within the U.S. banking systems. To do that, you'll need a checking account or savings account.
The problem is that it can be difficult to open a bank account if you don't have a Social Security number.
In fact, most banks require that you have multiple forms of identification before you can open an account. This is due to U.S. Patriot Act regulations that require banks to verify the identity of anyone that they work with.
If you've just moved to the country, meeting these requirements can be difficult.
If you're a recent immigrant and need to open a bank account, this article will discuss the options available to you.
Compare Savings Options
Be sure to check out more savings accounts worth considering:
Typical Bank Requirements
When you're opening a bank account, many of the requirements will be the same, regardless of what bank you're working with.
Required documents
Typically, when you open a bank account, you need to have three things:
Identification (often two forms)
Proof of address
An opening deposit
Valid forms of identification might include:
Driver's license
State ID card
Passport
Birth certificate
Identification from your home country
Proof of address can be documents such as:
Your opening deposit will usually be some cash, often from $25 to $100. You can also often make your opening deposit with a check.
To actually open an account, you'll have to fill out the bank's paper application. This will ask you to provide a variety of identifying information.
You'll also have to sign a signature card that the bank can keep on file so it can verify copies of your signature.
Once you are able to provide all of this information and documentation to the bank, you'll be able to open an account.
Requirements may differ by bank and application method
One thing to keep in mind is that the requirements to open an account might differ based on whether you're opening an account online or in-branch.
If you open your account online, you'll have to fill out a pre-made form. There will be little room for deviation because the bank's automated systems won't be able to handle anything unexpected. Conversely, the online application may be simpler and require less information.
Generally speaking, you'll have better luck if you visit a branch in-person.
This is especially true if you want to be able to ask someone questions before you open an account. You may find a different account that is a better deal or learn that the account you chose isn't so good after all.
If you go to a branch, you'll be able to speak to a banker in-person to open your account. They will be able to walk you through the process and will be better able to handle non-standard situations.
They will also be able to tell you about the documentation you'll have to provide and anything else that you need to know about the account opening process.
Individual Taxpayer Identification Number
If you've just immigrated to the US, you might not have many forms of American ID.
You also probably won't have a Social Security number. This is where an Individual Taxpayer Identification Number (ITIN) comes into play.
What is an ITIN?
When you open a bank account, the bank will require that you provide some form of tax identification.
Usually, this is a Social Security number.
The bank will report the interest that you earn to the IRS so that you may be taxed on that income. Without some form of tax ID, the bank won't be able to make those reports, so you won't be able to open an account without one.
If you don't have a Social Security number, you can apply for an ITIN. ITINs look much like SSNs, except they always start with a 9 and the fourth and fifth digits always range from 70-88, 90-92, or 94-99.
If you are not eligible for a Social Security number for any reason, you can instead apply for an ITIN.
This will serve as an equivalent for your Social Security number. You will use your ITIN to file your income tax return each year. Banks and other financial companies can use your ITIN to identify you and make reports to the IRS regarding your activities.
ITINs do not provide authorization to work in the U.S. or eligibility for Social Security benefits. You also cannot use an ITIN to qualify as a dependent on someone' else's taxes. ITINs can only be used to file your taxes and to allow other parties to make tax-related reports about your financial activities.
Typical ITIN holders include:
Non-resident aliens who have to file a US tax return
Resident aliens who need to file a US tax return
Dependents and spouses of citizens and resident aliens
Dependents and spouses of nonresident alien visa holders
Where to Apply for an ITIN
One of the simplest ways to apply for an ITIN is when you file your first tax return.
To apply for an ITIN, you must fill out form W-7 and attach it to your tax return. Then, mail the paperwork to:
Internal Revenue Service
Austin Service Center
ITIN Operation
P.O. Box 149342
Austin, TX 78714-9342
Alternatively, you can visit an acceptance agent that is approved by the IRS. You can submit form W-7 to any of the acceptance agents listed on the IRS' website.
What is needed to apply?
To apply for an ITIN you need to submit IRS form W-7 to either the IRS or an acceptance agent. The form asks for some basic identification information, such as your name, place of birth, and address.
Along with the form, you will need to submit the original document of a form of ID. You cannot submit a copy. The original be returned once your application is reviewed.
Valid forms of ID for an ITIN application include:
USCIS photo ID
Passport
U.S. or foreign driver's license
State ID card
Birth certificate
Foreign voter's registration card
Foreign national ID card (must include name, photo, address, date of birth, and expiration
Visa issued by the US Department of State
ITINs expire after three years of non-use, so if you do not file your taxes for three years, you'll have to apply for a new ITIN.
Which Banks Allow Customers to Open Accounts with an ITIN?
Many banks will allow you to open an account with an ITIN, but there are some that may struggle with the process.
Some banks will allow you to open an account with an ITIN but will require that you provide additional documentation. Be prepared and have as many identification documents on hand as you can.
Your best bet is to visit a branch in-person.
Many online banks will struggle to allow people with ITINs to open an account.
Consider visiting a branch of your local credit union or community bank.
Most large bank chains are able to offer accounts to people with an ITIN, but you're likely to get better service at a smaller bank.
When you arrive at the bank, speak to an employee and ask about the process for opening an account. Explain that you do not have a social security and instead have an ITIN.
The banker should be able to provide you with guidance as to how to fill out the application, and any additional requirements you may have to meet.
If you're really looking for an online banking experience, look for local banks that have strong online presences.
Many smaller banks offer top of the line online banking services to their customers. You can open the account in-person and then do most of your account management online.
Conclusion
Immigrating to the United States is difficult enough on its own.
Once you arrive, you'll have so many things to handle: finding a place to live, securing employment, and adapting to a new lifestyle and culture. Opening a bank account might be the last thing on your mind, but it is incredibly important to do.
Having a checking and savings account will make it easier for you to conduct your financial business and will set you up to start building a nest egg.
Though the process may be a bit complicated, applying for an ITIN and opening a bank account is worth doing.