What is a Christmas Club Savings Account and Should You Open One?
Learn more about Christmas Club savings accounts and how they work. Compare them to the top online savings accounts that may offer higher interest rates.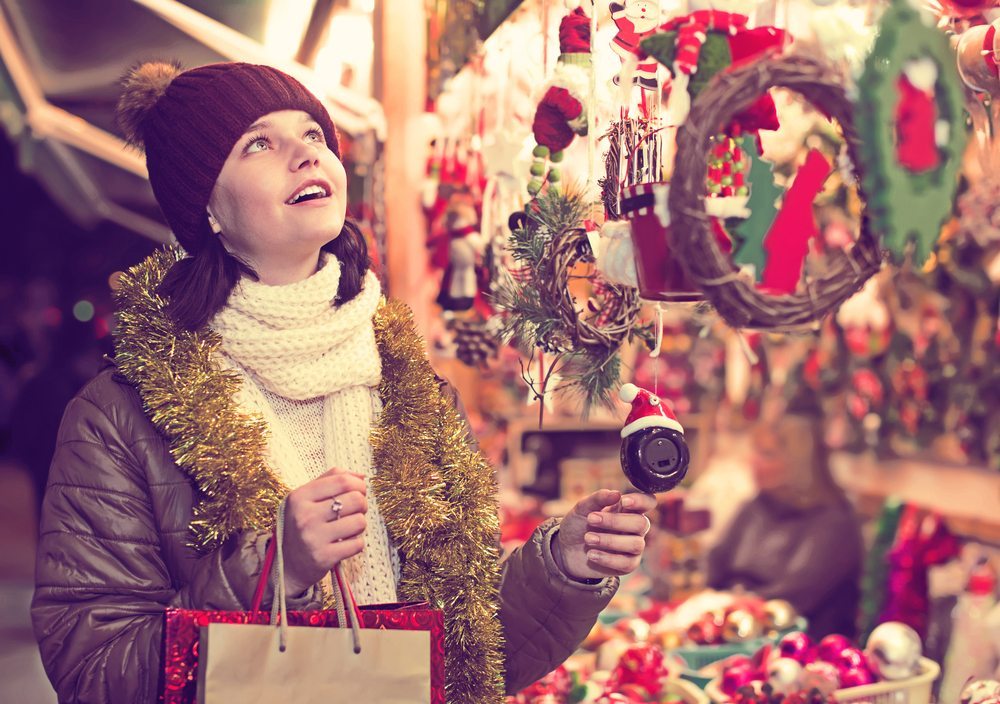 The holiday season is a time for gatherings but it can be a financial strain for some people. Travel and gifts during the holidays can add up to be quite large expenses. It would be wise to start saving as early as possible so that they don't end up putting you in debt.
Lots of banks offer different types of savings accounts, including those designed to save for holiday gift spending, any time of year.
You may come across names like "Christmas Club" or "Holiday Club" accounts as options.
But are they are a smart choice to make, and more important, can they save you enough money to get a headstart on the holidays?
What is a Christmas Club Savings Account?
Christmas Club accounts are designed with two very practical purposes in mind: encourage depositors to have the discipline to save money for Christmas spending, and discourage them from withdrawing the money for other reasons.
If you or your family have had Christmas Club accounts in the past, it's not surprising, since it's the type of American savings account that goes back generations.
Compare Savings Options
Be sure to check out more savings accounts worth considering:
History
The Carlisle, Pa. Trust Company was said to have offered the first Christmas Club account to customers over a century ago, in 1909.
Christmas Club accounts later became popularized during the economic downturn of the Great Depression, as an incentive to get people to save during hard times without forgoing the holidays.
How this type of account works
A Christmas Club account isn't all that different from your standard savings account. It's a safe space that's dedicated to saving money just for the holiday season. You just deposit money as you like, when you like. And if it carries an APY, you get to earn some interest, too.
Much like a CD, you can only withdraw your savings by a specified date (usually November 1, or sometimes, December 1), just in time to spend it on your Christmas shopping. (Any earlier, you could be charged with a fee.) Depending on who you have an account with, you can have your earnings mailed to you by check, or automatically transferred into your checking account.
Over the years, Christmas Club accounts have remained popular with smaller, local banks and community-based credit unions. The majority of financial institutions that offer Christmas Club accounts are credit unions.
The Good and the Bad of the Christmas Club Account
There are pros and cons to any savings account, so consider some of the major pluses and minuses of a Christmas Club account before opening one.
Benefits
Being a type of account that is offered by many banks, it shows that people do open Christmas Club accounts for the purpose of holiday savings. They're working for these people and these are some of the major reason why:
Christmas Club accounts will compel you to save. Accounts with automatic transfers directly from your checking allow you to "set it and forget it," without worrying about socking away money sporadically on your own.
Account flexibility. Just like you need to wait until Christmas morning to open presents, you do need to wait until your Christmas account's end period to regain your funds, but thankfully, these short terms aren't as long as those of a CD. Open an account on Dec. 26, and the maximum maturation period is 10 to 11 months.
They carry higher interest rates. The typical savings account from a brick-and-mortar bank is quite lackluster when it comes to interest rates. Christmas Club and Holiday Club accounts tend to offer slightly higher rates.
They help circumvent credit card debt. Arguably the biggest benefit to saving money, a special account designed to save for the expensive holiday season helps you avoid putting every purchase on your credit card, skewing your debt-to-credit ratio, risking debt, and making you strapped for cash come January.
Drawbacks
The idea behind such an account is great. That said, there are some things to watch for it you're thinking about this account.
Savings limits. Even if you had the motivation to save a million bucks for the holidays, most Christmas Club accounts impose a limit on the amount you can deposit. For example, an account may restrict your deposits to $5,000.
Penalty fees. A Christmas Club account discourages you from withdrawing money for potential non-holiday needs by imposing a penalty fee. But what if that new toy or video game coming out in August is guaranteed to sell out by December? Or, you see something earlier in the year that you can't pass up? You can withdraw the money when you need it, but expect to pay a fine for it.
Interest rates may not be high enough. Christmas Club interest rates are sometimes higher than your average savings account, though there are better options with better APYs out there to better maximize your savings potential.
Is It Worth Opening a Christmas Club Account?
We don't mean to be a Grinch about it, but we wouldn't recommend looking at a Christmas Club account as your first choice now that the holidays are approaching, simply because there are other options to consider that can yield you more in the way of savings. While they might work for some people, there are alternatives that can beat them.
Take some of the top savings accounts, for example. Each one can double for a Christmas or Holiday Club account, with competitive interest rates and other incentives and perks; and most of all, there's no distribution or withdrawal date attached to them.
Plus, there are no rules on who can open them. So, they're ideal for adults or kids to get a jumpstart on Christmas saving:
Ally Bank Online Savings
Online banking champ Ally is known best for its popular lineup of CDs, and its online savings account ranks up there as one of the best, too. With a competitive savings rate attached to the account, your deposits have a chance to grow quickly with no monthly maintenance fees that can reduce your earnings.
How it wins over the Christmas Club: Opening multiple Ally accounts is a smart way to reach separate savings goals. Devote one strictly to Christmas savings to avoid any account crossover or withdrawals that aren't holiday related.
Capital One 360 Performance Savings
While you might not have the immediate need to open 25 different savings accounts, Capital One's 360 Savings lets you do just that, where it's not about how many accounts you have, but what you do with them.
Say you wanted to get really specific and open three different accounts for Christmas savings -- one for family, one for friends, and one for the Secret Santa gift exchange at work. The bank lets you nickname multiple accounts to help you keep track, letting you basically create your own Christmas Club. Savings can be transferred automatically, and the account's goal setting feature keeps you tracking your progress.
Ally Bank 11-Month No Penalty CD
Some of the savings accounts we've mentioned here compete on certificate of deposit level, so it's worth mentioning one superior CD that can act as a holiday savings vehicle.
Returning to Ally Bank, its 11-month No Penalty CD does just that: penalty-free withdrawals on your balance within the first six days of opening your account. But the big benefit is the 11-month maturation period; start saving now, and in 11 months (next September), you'll have saved up for next Christmas.
Final Thoughts
Don't worry if saving up last minute for the holidays in two months is a stretch. Start now and congratulate yourself for planning ahead to save for next year.
A Christmas Club account from your local bank or credit union helps you save for the season, especially if you haven't been disciplined about it before. But don't rule out your other options.
Other savings accounts offer rewarding perks and better interest rates for your money's worth -- an overall smarter way to approach (and reach) your goals.
When you start to save, develop a budget that incorporates your savings so other expenses aren't being neglected. The point of saving is to save what you can afford to set aside, not what will set you back.
By planning ahead, it'll take the panic and pressure out of last-minute holiday spending (whether it's gifts, parties or other expenses), and get you into the habit of saving ahead of time.
By the time you go to withdraw your savings, you'll be surprised how a little savings can indeed go a long way, making it worth every penny, this Christmas and beyond.