Chime Savings Account 2023 Review
Our review of the Chime Savings Account looks at the account's fees, interest rates, and popular automated savings program linked to the Chime Checking account.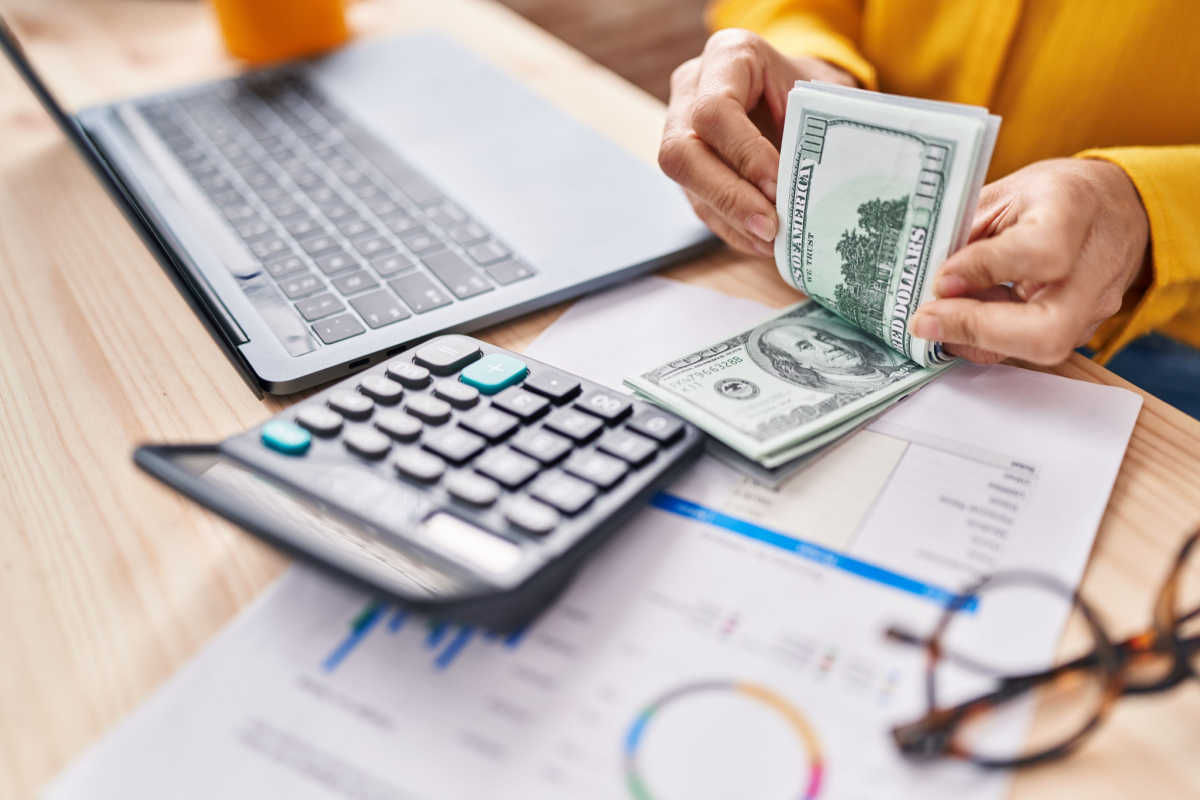 Savings accounts can help you meet your financial goals. But it's important to choose the right one for your money.
You might consider an online savings account if you're hoping to get the highest savings rates.
Chime offers a high-yield savings account to help you grow your money faster. These savings accounts feature a competitive rate and there are no monthly fees to worry about.
Is an online savings account worth it? And how does the Chime savings account compare?
Keep reading to learn how the Chime savings account works to help decide if it's right for you.
Chime Savings Account Pros & Cons
Compare Savings Options
Be sure to check out more savings accounts worth considering:
How Much Interest Can You Earn?
The annual percentage yield (APY) on a savings account represents how much interest you can earn in a year.
A higher APY means more interest earned for you. Online savings accounts tend to offer a better APY for your money versus traditional banks.
The Chime savings account comes with an APY that's well above the national average savings rate. It easily outpaces savings accounts offered at brick-and-mortar banks or credit unions.
Chime savings rates apply across all balances; there are no savings tiers. So you can earn the same stellar rate whether you save $100 or $100,000.
Interest is calculated daily and credited to your account monthly. Keep in mind that like other savings accounts, Chime's account has a variable rate. That means your rate and APY could go up or down over time.
How Much Does a Chime Savings Account Cost?
Banking fees can be a nuisance, especially if they detract from the interest you're earning with a savings account.
At traditional banks, it's common to pay a monthly maintenance fee for savings accounts. Depending on the bank, you might be able to waive the fee by meeting minimum balance requirements or scheduling direct deposits.
Chime doesn't require you to do any of that since there's no monthly fee for a savings account.
There's no minimum balance requirement to avoid a fee. And you only need a balance of $0.01 to earn interest.
Chime Checking Required
Here's one important thing to know: You will need a Chime checking account to open a Chime savings account.
The Chime checking account does not have any hidden fees. And it comes with these great features:
Get paid up to two days early with direct deposit
Visa debit card
Chime SpotMe, which allows you to overdraft your account by up to $200 with no fees
Cash deposits at any Walgreens location
24/7 mobile banking access
You can open a Chime checking account and savings account online in minutes.
ATM and Excess Withdrawal Fees
Chime is a financial technology company, not a bank. So it doesn't have its own ATM network. You can, however, access your money at more than 60,000 fee-free in-network ATMs.
Again, you'll need a Chime checking account with a Visa debit card to do that.
You won't be able to withdraw cash from your Chime savings account at an ATM. Instead, you'll need to move money over from savings to checking first.
Chime offers no-fee ATM access at:
Allpoint ATMs
Visa Plus Alliance ATMs
MoneyPass ATMs located in 7-Eleven locations
If you use an ATM that's outside the Chime network, you'll pay a $2.50 per transaction withdrawal fee. The ATM operator can also charge you a fee.
Chime does have monthly withdrawal limits for savings accounts. You can make up to six withdrawal transactions per month.
The Chime website does not mention any excess withdrawal fee if you go over that number. But since you can't withdraw money at ATMs you may not have to worry about excess transactions.
How to fund your account
You can't deposit money in savings at ATMs either. If you'd like to make a deposit to a Chime savings account, you can:
Transfer money from your Chime checking account
Automatically save your spare change using Round Ups when you make purchases with your Visa debit card
Save automatically when you get paid
When you enroll in direct deposit, you can have your paychecks added to your Chime checking account up to two days early. You can tell Chime to send 10% of every qualifying direct deposit of $500 or more into your savings account.
Can You Use a Chime Savings Account as Overdraft Protection?
Banks can charge overdraft fees if your checking account balance ends up in the red. One option many banks offer to avoid that is overdraft protection.
Overdraft protection allows you to link your savings account to checking. If you overdraft your checking account, the bank will automatically move money from savings to cover transactions.
Chime doesn't use savings accounts as overdraft protection.
Instead, you can get the Chime SpotMe feature with your checking account.
With SpotMe, Chime allows you to overdraw up to $200 with no fees. When you make your next deposit, Chime uses it to cover your negative balance.
There are no overdraft fees and no money comes out of your savings account. You'll need to enroll in direct deposit with Chime to use the SpotMe feature.
Accessing Your Chime Savings Account
Chime makes it easy to open a savings account and a checking account online.
You'll just need to fill out a simple application and link an external bank account to make your first deposit. Once your accounts are open you can manage them online or through the Chime mobile app.
You can use the Chime app to:
View savings account balances
Transfer money between checking and savings
Review transaction history
Block debit card transactions (with Chime checking)
Set up account alerts
Deposit mobile checks
Send money to anyone without a fee
You can get cash from your checking account at more than 60,000 ATMs. If you need to deposit cash fee-free, you can head to a Walgreens near you.
Chime supports mobile payment apps, including Apple Pay and Google Pay. You can also use the Chime app to send paper checks from your checking account.
Are Online Savings Accounts Better?
There's a lot of debate concerning online savings accounts vs. regular savings accounts at traditional banks.
If you're not sure whether to choose an online savings account, it helps to consider the pros and cons.
Here's what's good about online savings accounts:
Compared to traditional banks, you're less likely to pay high banking fees
Minimum deposit and minimum balance requirements may be lower
Mobile and online banking offer convenient access to your money
Some online savings accounts come with added features you won't find at traditional banks
Depending on the bank, you might have ATM access
Online savings accounts are better in the sense that you can usually earn more interest on your money. And no fees is a nice plus if you're tired of handing money back to your bank.
The one big thing online savings accounts usually lack is branch banking access.
That's a drawback if you're used to visiting the bank when you need to make a cash deposit or cash a check. Chime, however, offers a workaround with cash deposits at Walgreens locations and remote check deposits.
Whether an online savings account will work for you comes down to what you need.
If getting a great rate is your top priority, then an online savings account is the likely winner. But if you need to be able to visit a branch, you may want to keep some of your savings at a traditional bank.
Who Should Choose a Chime Savings Account?
A Chime savings account could be worth a look if you're interested in a different take on banking. As a fintech company, Chime offers an innovative approach to saving, checking and money management.
You might consider a Chime savings account if you:
Are ready to explore the benefits of online savings accounts
Would like a break from paying high banking fees
Are comfortable opening a new online checking account and don't necessarily need branch banking access
In terms of who shouldn't choose a Chime savings account, you might consider a brick-and-mortar bank if you prefer in-person banking.
It's also important to shop around and look at other online savings accounts. While Chime's savings rate is solid, it's not the highest APY out there.
You may find that another online savings account is a better fit if getting the highest rate is what matters most.
Of course, remember to look at other things like fees, minimum deposit requirements and minimum balance requirements to choose the best savings account for you.