Chime Spending Account 2023 Review
Our review of the Chime Spending account looks at the consumer-friendly features with low fees, including early access to direct deposit funds.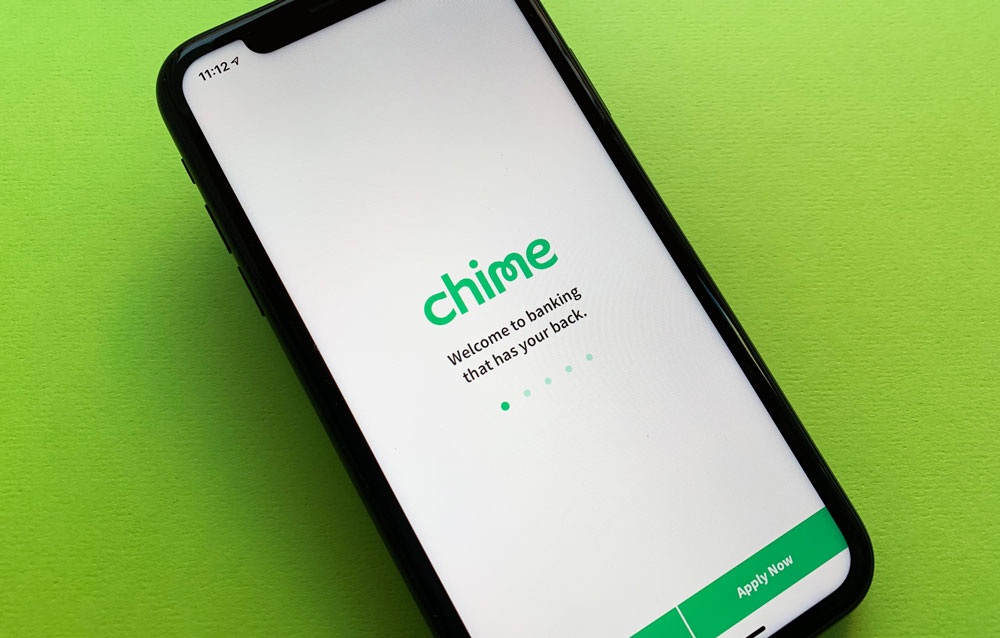 Mobile-focused banks or financial services companies are changing the traditional banking model.
Instead of heading to a branch, they let you manage your money completely online.
And it gets even better.
Fees are usually fewer while the money management features are plentiful. And, you may earn better rates on savings and other deposit accounts.
Chime is one of the popular companies you might consider for a non-traditional bank account.
But is it right for you?
This Chime Spending Account review offers a closer look at the features, fees, and overall user experience you can expect when you move your money here.
All About Automatic Savings
Chime offers two types of accounts: Chime spending account and savings account. For this review, we'll focus mainly on the Chime Spending Account.
The spending account is much like a traditional checking account that comes with:
Visa debit card access
Direct deposit
Mobile check deposit
Fee-free mobile payments to friends and family
Free ATM withdrawals at over 38,000 fee-free ATMs
Apple Pay, Google Pay and Samsung Pay support
Instant transaction alerts and balance notifications
The ability to send paper checks by mail
Here's more on how the different benefits associated with the Chime Spending Account work.
Avoid overdraft fees with SpotMe
Overdraft fees can take a big bite out of your bank account. SpotMe helps you avoid that.
With SpotMe, Chime will spot you up to $100 on debit card purchases with no overdraft fees.
If you overdraw your account with a debit card purchase, Chime will cover you up to the $100 limit. When you make a deposit to your Chime Spending Account, it's credited to your negative balance.
This is a fee-free service that's different from overdraft protection at traditional banks.
When you opt-in to overdraft protection transfers, the bank can transfer money from savings to checking to cover overdrafts. But that usually means paying a fee.
You pay nothing to use SpotMe unless you want to. This benefit has an optional tip feature.
To be eligible for SpotMe, you just need to have qualifying monthly direct deposits of $500 or more.
Get paid earlier with direct deposit
Direct deposit can make your life easier. You can get paid without having to take your check to a branch or use mobile deposit.
The Chime Spending Account touts direct deposit as a key feature. You can get paid up to two days early, which is convenient.
Enrolling is easy too.
When you open a spending account, Chime gives you a prefilled form you can give to your employer to set up direct deposit for your paycheck.
Send (and receive) money for free
The Pay Friends feature lets you send money instantly to friends,
family or roommates from your Chime Spending Account.
There are no fees to send money with Pay Friends.
All you need is an email address or phone number for the person you want to send money to.
If a Chime member sends you money, you can access it instantly. That's a difference from other payment apps that require you to transfer money to another bank account before you can use it.
Secure your card instantly
One cool feature included with Chime Spending Accounts helps with fraud prevention.
If your debit card is lost or stolen, you can disable it with a simple swipe in the Chime mobile banking app.
This prevents new cash withdrawals at ATMs and new debit card transactions.
You can also set up transaction alerts to keep tabs on account activity. This is an easy way to know what's happening with your money on a day-to-day basis.
How Do the Fees Compare?
Online bank accounts tend to be fee-friendly and there's a simple reason why.
Compared to traditional brick-and-mortar banks, financial companies that operate only tend to have lower overhead costs. So they can pass that savings on to customers in the form of higher rates.
If you want to avoid high bank account fees, Chime fits the bill.
With the Chime Spending Account, you pay no:
Monthly maintenance fees
Overdraft fees
Minimum balance fees
Debit card replacement fees
ACH transfer fees
Additionally, Chime doesn't charge any foreign transaction fees if you use your debit card outside the U.S.
Basically, Chime tries to keep managing your money as cost-friendly and straightforward as possible.
ATM Access
With the Chime Spending Account, you get a Visa debit card that you can use to withdraw cash or make purchases. Being able to get cash when you need it is an important feature to have with any bank account.
Chime recognizes that by partnering with ATM networks that can provide widespread access to surcharge-free ATMs.
Altogether, Chime has a network of 38,000 fee-free ATMs through MoneyPass and Visa Plus Alliance.
So:
Customers won't pay any fees as long as they stick to ATMs in their respective partnered networks.
But, you may pay a fee for an out-of-network ATM.
Chime charges $2.50 for out-of-network ATM and over-the-counter withdrawals.
Note: Owners of the out-of-network ATMs can also impose a surcharge. And Chime doesn't refund foreign ATM fees.
The Chime mobile app offers an ATM locator feature so you can easily find a machine nearby when you need one.
Mobile Banking
Mobile banking access matters when you're managing a bank account online only.
The Chime mobile app is convenient and easy to use. With the app, you're able to:
Review balance information
Schedule transfers between a Chime Spending Account and a savings account
Look for fee-free ATMs near you
Schedule mobile check deposits
View bank account statements
Schedule person-to-person payments
Track your budget
Block potentially fraudulent transactions
The app has great ratings in both the Apple store and the Google Play store.
Can You Open Other Accounts With Chime?
If you need more than just a spending account, here are some other ways to manage your money with Chime.
Chime Savings Account
Aside from a spending account, you can also open a Chime Savings Account. This is something you might be interested in if you have a particular money goal you're focused on.
Chime makes reaching savings goals easier in two ways.
First, there's the Save When You Spend feature.
Every time you make a purchase or pay a bill with your Chime Visa debit card, the transaction is rounded up to the nearest dollar.
The Round Up difference is transferred from your spending account to your savings account. This happens automatically so you can save without thinking about it.
Second, you can save when you get paid. Chime members can automatically transfer 10% of every paycheck straight to their savings account on payday.
So, do you get a great APY with a Chime Savings Account?
Compared to what you'll get with a traditional savings account, yes.
Chime advertises an APY that's 10x higher than the national average. And you pay no monthly maintenance fees for this savings account.
But you may find another online savings account that offers a better rate, so it's worth comparison shopping.
Chime Credit Builder Visa Secured Credit Card
Credit cards can be useful for building credit history. But if you're new to using credit you may be limited to secured cards.
These cards typically require a cash deposit to open. And they can come with high fees or APRs.
The Chime Credit Builder Visa Secured Credit Card is different. This card helps you build credit with:
No annual fees or interest
No credit check to apply
No minimum security deposit
You move money from your Chime Spending Account to your Credit Builder Card. This is the amount you can use to make purchases.
That feature makes it easy to control your balance so you don't end up with debt.
This card also makes it easier to establish good credit with the Safer Credit Building feature.
When you activate this feature, your balance is paid automatically on time each month. That helps you avoid late payment fees and negative credit score marks.
Since there's no hard credit check to apply, you may be able to get this card even if you have zero credit history.
Is a Chime Spending Account Right for You?
The Chime Spending Account is notable for being light on fees and including features that make it easy to get paid and save money.
You might consider a move to Chime if:
You don't need branch banking access
You're interested in using direct deposit to get paid early
Avoiding banking fees is a priority
You want to earn a decent rate on savings
You're interested in the Chime Credit Builder Visa
Banking with Chime is painless, thanks to the mobile app. A large ATM network also makes getting cash when you need it easier.
Of course, take time to compare other online bank accounts first before making a decision.