Citizens Bank One Deposit Savings Account 2023 Review
We review the Citizens Bank One Deposit Savings Account based on its interest rates, fees, and features that focus on helping you manage your savings.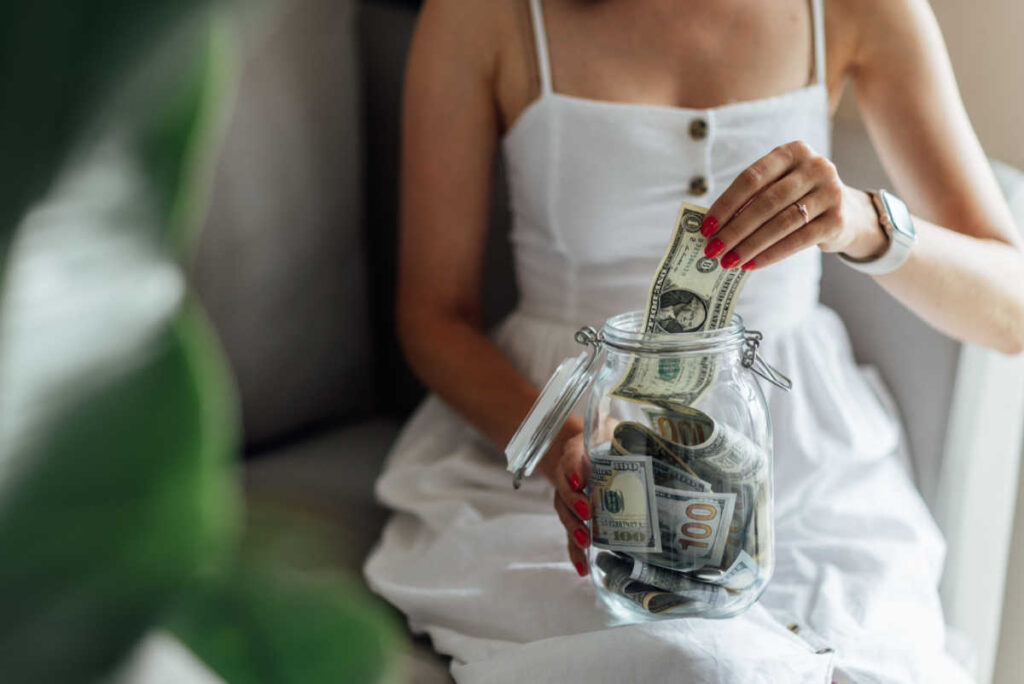 Savings accounts are designed to help you set aside money toward financial goals while earning some interest in the process. For example, you might use a savings account to hold your emergency fund or stash away money toward a new car. 
The question is, where is the best place to open a savings account? 
Citizens Bank is one possibility if you're looking for flexible savings options. The bank offers several savings accounts, including One Deposit Savings. 
A One Deposit Savings Account could be a good fit if you're just getting started with saving, are a student or you're over 65. 
Wondering how it works? Our Citizens Bank One Deposit Savings Account review can help you decide if it's a good choice. 
Citizens Bank One Deposit Savings Account Pros & Cons
Compare Savings Options
Be sure to check out more savings accounts worth considering:
Low Interest Rates
When opening a savings account, one of your first questions might be about the annual percentage yield.
After all, you want to make sure you're getting a great rate for your money. The higher your rate, the faster your savings can grow. 
The Citizens Bank One Deposit Account is an interest-bearing account. In terms of the rates, they're similar to what you'll find at other traditional banks. 
That is to say, the rates are low.
So, you won't earn a lot of interest here, even if you're maintaining a higher balance in your savings account. 
But that's not unusual, since Citizens Bank is a brick-and-mortar bank. High savings rates are more often an exception than the rule when it comes to traditional banks.
If getting the best rate is your top priority, then you might want to consider online banks. 
Online banks can offer high-yield savings accounts that are well above what you might get at a traditional bank. As an added bonus, they also tend to charge fewer fees. 
Monthly Fee
Bank fees can be a pain, especially if you're paying out more to the bank than you're earning in interest each month. 
The Citizens Bank One Deposit Savings Account does have a monthly maintenance fee. The fee is $4.99, but you do have a few ways to avoid it. 
Here's how to get out of the fee:
Make at least one deposit in any amount during each monthly maintenance fee period
Be under 25 or over 65
Citizens Bank also waives the fee automatically for new accounts during the first four months. 
The fee is typical of what you'll pay at other traditional banks. But again, it's fairly easy to avoid it by making a single deposit each month. 
For example, you could set up an automatic transfer from a linked checking account each month. Or you might set up direct deposit so that part of your earnings go to savings automatically each pay period. 
Early direct deposit available
The Citizens Paid Early feature allows you to get paid up to two days early. So that could be an easy way to build savings while dodging the monthly maintenance fee.
Citizens Bank One Deposit Savings Account Fees
| Type | Fee |
| --- | --- |
| Monthly maintenance fee | $4.99 |
| Non-Citizens ATM fee | $3 |
| Money order | $5 |
| Official bank check | $10 |
| Returned deposit item fee | $20 |
| Overdraft protection transfer | $12 |
| Paper statement fee | $3 |
| Foreign currency exchange | $15 |
Overall, these fees are typical of what traditional banks charge for savings accounts. So there are no real surprises there. 
ATM and excess withdrawal fees
It's common for banks to charge fees for using another bank's ATM. Citizens Bank is no different; you'll pay $3 for each transaction at a non-Citizens Bank machine. 
Banks can also charge an excess withdrawal fee when you go over a certain number of transactions from your savings account per month. At most banks, the limit is six and going over that amount can result in a fee. 
Citizens Bank is unique in that it doesn't limit withdrawal transactions from savings accounts. 
You can withdraw money from savings as often as needed, without triggering a penalty. However, the money you take out won't have a chance to earn interest. 
If you need an account for spending or paying bills, you might open a Citizens Bank One Deposit Checking Account to go along with your savings account. That way, you don't have to worry about dipping into savings unnecessarily. 
Using Your One Deposit Savings Account as Overdraft Protection
Overdraft happens when you don't have enough money in your checking account to cover debit transactions. 
Your bank can cover the transaction for you, but only if you pay an overdraft fee. Some banks can charge multiple overdraft fees in one day.
That all adds up to a higher cost for you. Opting into overdraft protection is one way to avoid that scenario. 
When you opt in, your bank can transfer money from a linked savings account to checking. Banks typically charge a fee for that convenience, though it's usually less than what you'd pay for an overdraft. 
Citizens Bank offers the option to use your One Deposit Savings Account as overdraft protection. 
Here's how it works:
You opt in to have Citizens Bank link your savings account to your checking account.
Citizens Bank charges a $30 annual fee for enrollment.
If you're in danger of an overdraft, Citizens Bank transfers money from savings to checking for you.
You pay a $12 fee for the transfer. 
There's no fee if the total day's transfers are $5 or less. 
So, is it worth it?
It could be if you're in the habit of overdrawing your checking account.
Better than an expensive overdraft fee
Citizens Bank charges a standard overdraft fee of $37, with a limit of seven fees per day. So that's $259 you might pay for a single day. 
That's much more than what you'd pay for the yearly fee and one overdraft transfer fee per month if you decide to opt in. 
Of course, you could avoid all of those fees by keeping track of your checking account balance and transferring money if you're in danger of an overdraft.  
Accessing Your Savings Account
Citizens Bank gives you a few options for managing your One Deposit Savings Account. 
You can log in to your account online to check balances, schedule transfers or review transactions. You can do the same with the Citizens Bank mobile app if you prefer to bank on the go. 
One Deposit Savings Accounts also give you the option to get a standalone ATM card or link your account to the debit card associated with your Citizens Bank checking account.
That's a nice plus that you don't always get with other banks. 
Just keep in mind that ATM withdrawals can trigger fees if you're using another bank's machine. 
Again, the fee is $3 per transaction. The ATM owner can also charge you a fee. 
Are Online Savings Accounts Better?
Online savings accounts get a lot of attention, thanks to their competitive rates. 
Even when rates are low across the board, online banks can outpace traditional banks. When rates rise, high-yield savings accounts become even more valuable.
Whether it makes sense to choose an online savings account vs. a traditional savings account depends on your needs and goals. 
If you prefer to bank at a branch and you don't necessarily need a higher rate than a traditional savings account like One Deposit could be just fine. 
On the other hand, if you're aiming for the highest rate possible then you might want to check out online banks to see what's on tap.  
Who Should Choose a Citizens Bank One Deposit Savings Account?
The One Deposit Savings Account is a basic savings option, without a lot of bells and whistles. It does have a few unique features, including:
Monthly fee waivers for new accounts
ATM or debit card access
No minimum balance requirement
No transaction limits or excess withdrawal fees
You might consider opening a One Deposit Savings Account if you already bank with Citizens Bank. For example, you might have a checking account or student loans here and want to save in the same place. 
On the other hand, it's undeniable that you could find better savings rates elsewhere. 
So you have to decide which you value more: Great rates or the convenience of branch banking. 
When comparing other savings accounts, pay attention to the interest rate and APY to see what you might earn. But don't overlook other features and benefits, including the fees and how you'll be able to access your account.