Ponce Bank High Yield Savings Account 2023 Review
Our review of the Ponce Bank High Yield Savings Account looks at the interest rate and fees to help you decide if it can help you reach your savings goals.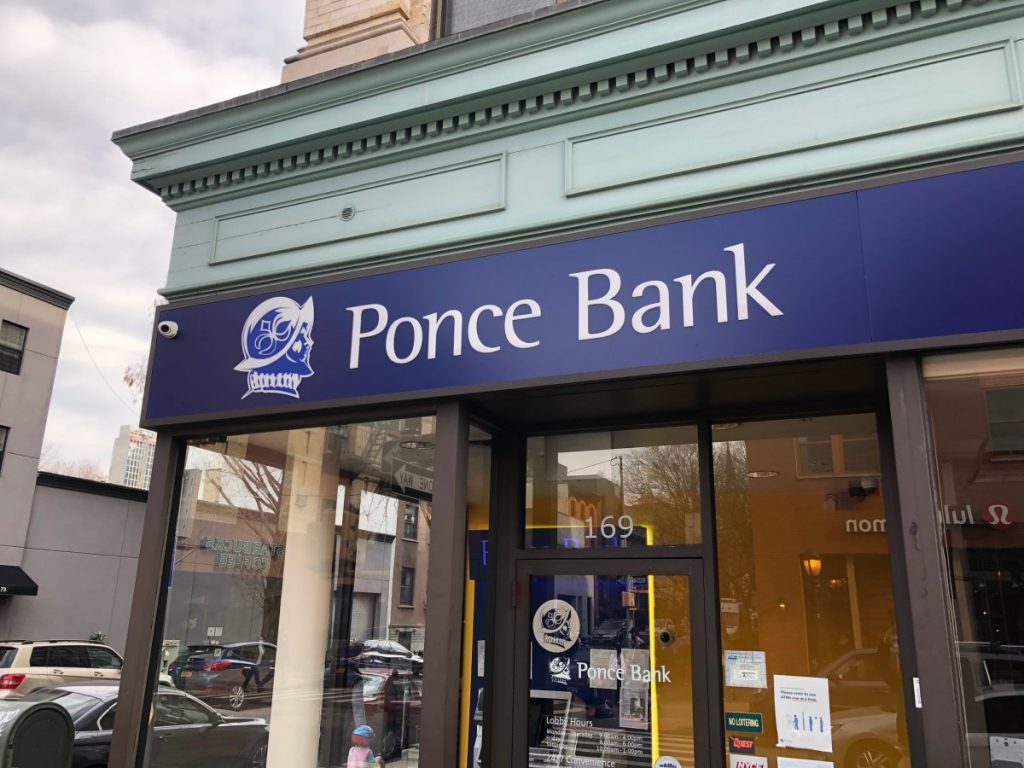 Whether you're looking to build an emergency fund or save for something major like a house or vacation, a Ponce Bank high-yield savings account can get you to the finish line faster. 
This account, offered through the online platform Raisin, has an interest rate that exceeds rates found at most other banks.
If you have a regular savings account, you're likely only earning pennies in interest each month.
And unfortunately, this isn't a fast way to grow a nest egg. 
A high-yield savings account, on the other hand, earns a higher yield—boosting your savings efforts.
Our review of the Ponce Bank High Yield Savings Account looks at the features and fee involved to help you determine it's a good choice for your savings.
Compare Savings Options
Be sure to check out more savings accounts worth considering:
Earn a Market-Leading Interest Rate
While most people use a checking account to hold cash needed for bills, a savings account is a great place to stash cash you'll need for an emergency or something special. 
Even though savings accounts provide a safe place for your money, some accounts are better than others. 
Many people use a local brick and mortar bank because it's convenient and close to home. This allows for easy deposits and withdrawals. The problem with regular savings accounts is that they don't earn a high interest rate. 
A high-yield savings account with Ponce Bank can solve this problem. Opening an account means that you'll receive a competitive interest rate that's much higher than the national average. 
The interest on this account compounds daily and you're paid monthly. This lets you grow your cash reserve at a faster pace. Other market-leading interest rates can be found on our Best Savings Account list here.
No Monthly Fees
Another key feature of a Ponce Bank high-yield savings account is that you're not charged monthly maintenance fees. 
These fees are common with many checking and savings accounts. They're paid by accountholders and help offset the costs associated with managing the account. 
They can range between $5 and $25 (or more) per month. But although common, maintenance fees add up over time. They can eat into your account balance and negate the benefits of having an interest-bearing account. 
Since you don't pay a fee with a Ponce Bank high-yield savings account, you're able to keep more of your hard-earned cash.
Low Minimum Opening Deposit
Opening a high-yield savings account with Ponce Bank doesn't require a high opening deposit. 
As you shop around and compare accounts, you'll find that some banks require an opening deposit of $5, $10, or $25 depending on the type of savings account. 
Ponce Bank, on the other hand, has a low opening deposit. You can get started with as little as $1.
What You Should Know About a Ponce Bank High-Yield Savings
But while a Ponce Bank high-yield savings account offers a higher yield and doesn't charge a monthly maintenance fee, there are a few things you should know about this account before opening one.
1. You have to open an account through Raisin
A Ponce Bank high-yield savings account is powered by Raisin. This is an online platform that provides access to online savings accounts. 
You'll open your account through this platform and manage your funds via Raisin's mobile app. 
Register for a Raisin account, fund your account, and then use Raisin's dashboard to manage your savings. Raisin accounts are FDIC-insured.
2. You can't open a joint account
Unfortunately, because you're using Raisin's platform, you cannot open a joint savings account. 
Raisin doesn't allow joint accounts, so each person must open their own high-yield savings.
3. You must link a bank account
Keep in mind:
You can only deposit and withdrawal money from your high-yield savings account through a linked bank account. 
Even though Raisin has a mobile app that lets you monitor your account, the platform doesn't allow mobile check deposits, direct deposits, or cash deposits. 
You must transfer funds in and out of your high-yield account via a linked bank account.
And since the platform doesn't allow cash deposits, you don't have access to an ATM card either.
Compare Different Savings Accounts
Savings accounts are an invaluable tool for managing and growing your money. But with so many savings products, choosing the right one can be difficult. 
Even though it makes sense to have a regular savings account with a brick and mortar bank for easy, quick access to funds. It makes sense to have a high-yield savings account, too. 
Not all savings accounts are created equal. So it's important to shop around and understand what different accounts offer. From here, you can decide the best place to put your money. 
When looking for a savings account, make sure you compare the following:
Interest rates
Bank fees
Ease of service
Accessibility
Technology features
Using an online bank for a high-yield savings often results in a higher yield. And since funds aren't easily accessible, it's usually easier to keep your cash in the bank. 
Banks with up-to-date technology is another major plus. These banks not only provide a user-friendly website and mobile app. They might have features like account alerts and mobile check deposit.
The key is to find a savings account that offers everything you're looking for and more. This can ensure a positive banking experience, allowing you to earn more and save more.
Tips for Opening a High-Yield Savings Account
Establish an emergency fund
The reasons for opening a high-yield savings account vary from person to person. 
Many financial experts recommend a 3-6 month emergency fund. This provides extra cash in the event of a job loss, injury, or illness that prevents working.
For this reason, some use a high-yield savings account to stash cash for the unexpected.
Set a savings goal
This account is also great if you're building a down payment fund, a college fund, a vacation fund, or saving up for home improvements.
Of course, with any savings account growing your balance involves regularly contributing to the account. 
Sticking with a budget and committing to paying yourself first is key to growing a savings account.
Budgeting helps prevent overspending which can increase your disposable income. And paying yourself first ensures that you're putting something into savings each month.
Automate
It also helps to automate your savings.
This involves setting up automatic transfers from a linked account into your high-yield savings account weekly, biweekly, or monthly.
With less effort involved on your part, you'll notice that you've built a considerable balance in your savings account.
Final Word
A Ponce Bank high-yield savings account is perfect if you're looking to earn a higher yield and avoid monthly maintenance fees. 
It's simple and worry-free.
There's a clear goal in mind:
Build your savings with a great interest rate.
There are no frills and that may be a great way to help you stay focused on reaching a savings goal.