Synovus Personal Savings Account 2023 Review: Standard Savings Option
Our review of the Synovus Personal Savings Account breaks down the account fees, interest rates, and other features that may matter to customers.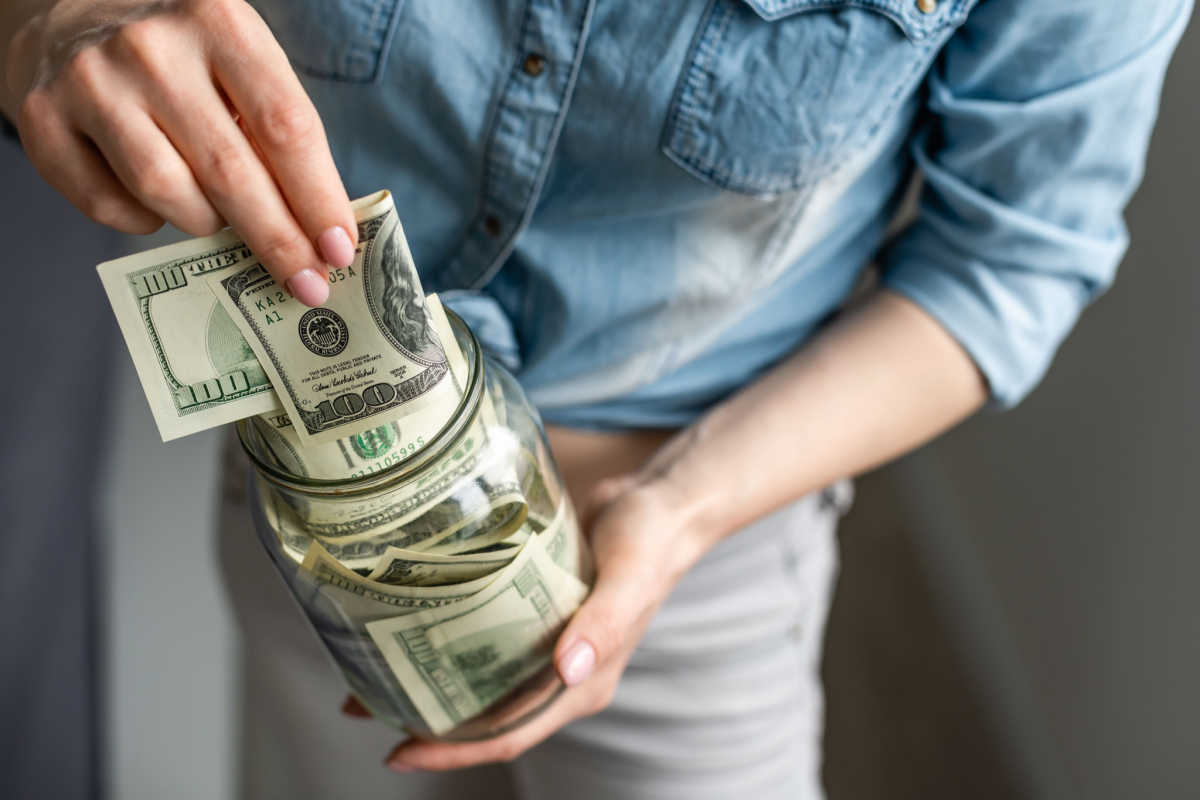 Ready to start working toward your financial goals? A savings account can be a safe, secure place to keep your money.
Synovus Bank offers personal savings accounts, as well as money market accounts and CD accounts.
You might consider Synovus if you'd like to save with a brick-and-mortar bank. But can you get the highest savings rates here?
Traditional banks can offer some advantages, including access to branch banking. On the other hand, it's important to consider the merits of online savings accounts.
Our Synovus Bank review is a must-read if you're interested in learning more about how this personal savings account works.
Synovus Personal Savings Account Pros & Cons
Compare Savings Options
Be sure to check out more savings accounts worth considering:
How Much Interest Can You Earn?
If you're shopping for a savings account, the annual percentage yield (APY) might be the first thing you look for.
The APY reflects how much interest you could earn on your money each year. The higher the APY, the more interest you could earn.
Traditional savings accounts are generally not known for delivering the highest rates to savers. Synovus Bank savings rates are typical of what you'll find at other brick-and-mortar banks.
Will you get the best APY for your money here? Not exactly.
You could get a higher rate by maintaining larger balances with Synovus. The bank offers relationship rates when you have other eligible accounts, including:
Personal checking
Money market accounts
Synovus CDs
Individual Retirement Accounts (IRAs)
While relationship rates are a nice incentive to save with a specific bank, the rates Synovus offers still trail the rates you could find with online savings accounts.
How Much Does a Synovus Personal Savings Account Cost?
After checking the APY, it's important to consider the fees you might pay for a savings account.
Traditional banks often charge a monthly maintenance fee for savings accounts. The bank might give you one or more ways to avoid the fee.
At Synovus, you'll pay a $5 monthly maintenance fee for personal savings accounts. You can waive the fee by maintaining a $200 minimum Relationship Balance each statement cycle.
Again, you'll need an eligible Synovus account to waive the fee. So if you'd like to save with Synovus but don't want to pay the fee, you'll need to consider opening a checking account, CD account or money market account.
Another option for avoiding the fee is to save with an online bank instead. Online banks can offer higher rates to savers and they also tend to charge fewer fees, including monthly fees.
Synovus Personal Savings Account Fees
| Type | Fee |
| --- | --- |
| Monthly maintenance fee | $5 (can be waived) |
| Excess pre-authorized withdrawals, transfers or checks | $3 |
| Out-of-network ATM fee | $3 |
| Overdraft protection transfer | $10 |
| Returned deposit item | $9 |
| Wire transfers | $18 domestic incoming and $26 outgoing; $25 international incoming and $45 outgoing |
ATM and Excess Withdrawal Fees
Synovus Bank does offer ATM access with its personal savings accounts.
You can use any Synovus Bank ATM fee-free. Publix Presto! ATMs are also fee-free.
There are, however, other fees to be aware of when accessing savings at an ATM:
Balance inquiry or transfer at non-Synovus ATMs: $2.50 per transaction
Withdrawals at non-Synovus ATMs: $2.50 per transaction
Mini statement print: $1.50 per item
International transaction fee: 3% of the transaction amount
Replacement card fee: $5 per card
Expedited card fee: $25 per card
Having ATM access to savings is a perk you don't always get. As long as you're using Synovus or Public Presto! ATMs you shouldn't have to worry about the first two fees on the list.
Synovus does limit you to six withdrawal transactions per month. That's similar to other banks.
If you go over the six transaction limit Synovus can charge an excess withdrawal fee. The fee is $3 per transaction.
While that might seem like a nuisance fee, it's actually less than what you might pay elsewhere. Some banks charge $10 or even $15 per excess withdrawal.
The best way to avoid that fee is to use your savings account for savings only. If you need to pay bills, send money, make purchases or withdraw cash, you're better off doing those things with a checking account.
Can You Use a Synovus Personal Savings Account as Overdraft Protection?
Overdraft protection is designed to help people avoid high overdraft fees.
You can opt-in and the bank links your savings account to your checking account. If you overdraft your checking account, the bank can automatically transfer money from savings to cover the transaction.
Synovus allows you to do that with your personal savings account. If you decide to opt-in and link your accounts you'll pay a $10 fee any time Synovus moves money on your behalf.
Of course, you could avoid that fee and any other overdraft fees by not opting in.
If you decide not to use the bank's overdraft protection then any transactions that would put your account balance in the red would be denied. But you wouldn't get stuck with any high fees.
Accessing Your Synovus Personal Savings Account
If you're interested in a Synovus savings account, you can open one online or at a branch.
You'll need to fill out the application and provide Synovus with some basic information. Then you'll need to make your minimum deposit.
The initial deposit requirement for personal savings accounts is $100. If you're opening a minor savings account or a holiday savings account with Synovus, there's no minimum deposit required.
Once your account is open, you have several ways to manage it:
Online banking
Mobile banking
At Synovus Bank or Publix Presto! ATMs
At Synovus branches
You can add money to your account in person if you need to deposit cash or checks. And you can deposit checks through mobile banking.
Synovus allows you to pay bills online from your savings account. If you're considering that you'll just want to be aware of the transaction limits and fees that apply.
If you need help with your account, you can visit a Synovus location or call 1-888-796-6887.
Are Online Savings Accounts Better?
Online savings accounts and online banks get a lot of attention and you might be wondering whether they're worth your time.
If you've never had an online savings account, here are a few things to know:
Rates for online and high-yield savings accounts tend to be much higher than what traditional banks pay
Minimum deposit and minimum balance requirements may be lower than regular savings accounts
While online banks don't always offer ATM access, you can still manage your savings with online and mobile banking
In addition to savings accounts, you might be able to open checking accounts, money market accounts or CD accounts at online banks
Online savings accounts usually have an edge over regular savings accounts when it comes to interest. Since they have lower overhead costs than regular banks, they can afford to pass that savings on to their customers.
That means:
You get higher rates and potentially pay less in fees. The one thing online savings accounts usually lack, however, is branch banking access.
You might consider that to be a drawback if you like visiting a bank branch occasionally. On the other hand, you might not miss branch access that much if you typically do all of your banking and money management online already.
Whether an online savings account is better for you ultimately hinges on what you need.
Saving with an online bank could be the best choice if you want to get a highly competitive rate for your money. But you might not count out savings accounts at traditional banks if you like having the option to visit a branch.
Who Should Choose a Synovus Personal Savings Account?
Saving with Synovus could make sense if you already have a checking account or CD account here. It may simply be more convenient for you to have all your money in one place if you're used to branch banking.
You might consider a Synovus savings account if you:
Don't necessarily need to get the highest rate on your savings
Have at least $100 to open a savings account
Are able to meet the minimum balance requirements to avoid a monthly fee
In terms of who shouldn't choose a Synovus savings account, you're probably better off checking out online banks if you want to get the highest rate possible for your money.
Regardless of where you decide to save, remember to check out the big picture. Consider the APY first but also look at things like fees, minimum balance requirements, opening deposit requirements and banking access. All of that together can help you find the right place to keep your savings.