How the Zero-Sum Budget Can Help You Manage Irregular Income
The zero-sum budget is a creative budgeting strategy perfect for people with unpredictable incomes. Learn if it could be the solution to your budget troubles.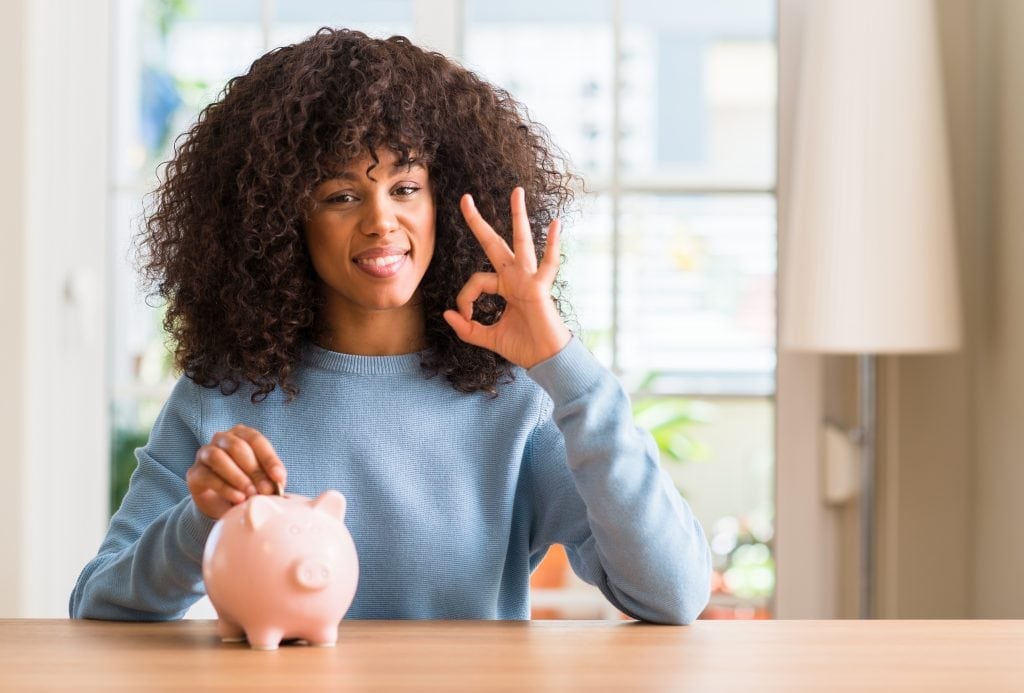 Do you ever look at your bank statement and wonder where in the world all your money went?
I know I do.
Tracking your money and setting a budget is a challenge for many people and it's even harder when your income changes every month.
This is a problem for the self-employed and commission-based salespeople, but even people with a salary get bonuses.
If you've had enough of this unpredictability and finally want control over all your money, the zero-sum budget could be the solution to your troubles.
Regular Budgets Versus the Zero-Sum Budget
With the zero-sum budget, you set your monthly spending budget based on what you earned the month before.
For example, if you earned $3,000 in December, you would have $3,000 to spend in January.
At the end of the month, your January income would set your budget for February.
The reason this works so well is because you know exactly how much money you'll have to spend each month.
This way you can decide where every single dollar will go ahead of time and you won't lose track.
When most people set a spending budget, they base the numbers on the money they expect to earn for the month.
While this might work for someone who earns exactly the same amount throughout the year, it sets people with changing incomes up for failure.
With this approach, you need to guess what your monthly income will be to set a budget.
If you earn less than you expected, you'll most likely end up spending more on your credit card.
On the other hand, if you earn more than expected, that money can easily slip away through wasteful spending if you don't have a clear plan to save extra income.
Getting Started
Getting started with the zero-sum budget takes a little preparation.
You need to break the cycle of paying your bills with the money that comes in week after week.
To do this, you need to save up one month of your expected expenses.
Sit down with your budget and figure out how much you spend in an average month.
Then, save up until you've got enough to pay all the expenses for one month.
You'll use this money to launch the zero-sum budget.
For example, if you reach your savings target by the end of June, you'll use your savings for all of your spending in July.
Don't spend a cent of your July income in July.
At the end of the month, tally up your July earnings and use that to set your spending for August.
Then save your August income for September and so on.
The Benefits of the Zero-Sum Budget
The benefit of the zero-sum budget is that it takes out all the uncertainty in your budget.
Since you know exactly how much you'll have to spend each month, you'll never get in trouble with guesswork.
If you have a slow month, you'll know you'll have less to spend and can start thinking of ways to tighten up your budget and avoid getting into debt.
On the other hand, if you have a strong month, you can immediately start planning how to put that money towards your financial goals.
For example, you might want to add more to your retirement plan, pay down some debt, or make an extra payment on your mortgage.
The important thing is you'll know exactly how much extra income you'll have so you can figure out how to use it.
With a regular budget, this extra money tends to disappear into small, everyday purchases.
That doesn't mean you can't use any of the money to treat yourself.
The key point is that if you want some extra fun spending, you're making that decision with a clear plan.
It's not like that money's slipping away without you knowing.
Why I Plan on Using the Zero-Sum Budget
While I've never used the zero-sum budget, I'm very excited about its potential.
As a freelance writer, my monthly income can fluctuate by hundreds of dollars a month.
I'm pretty good at keeping track of my spending because I have a good memory, only use cash for weekly expenses, and have a set budget.
Still, there are months where I'm left wondering where all my money went, especially as I wait for some invoices to get paid.
While the weekly cash budget keeps my expenses under control, I worry I'm not doing enough to save for retirement.
I'm sure there's at least an extra $1,000 that's slipping through my fingers every year because of careless spending during my good months and credit card debt during bad months.
I was looking for a way to plug this leak and that's how I discovered the zero-sum budget.
One of my financial goals for 2022 is to save up enough money so I can launch this system sometime this year.
I hope that this new system will give me more control over my money and help me take my financial planning to a new level.
How about yourself? Do you think this system makes sense or is the work not worth the payoff? Comment below and let us know.
Compare Best Accounts Now