How to Choose a Good Estate Planning Attorney: 4 Key Questions to Ask
When you're looking for a good estate planning attorney, learn what you should look for and the questions to ask the right lawyer.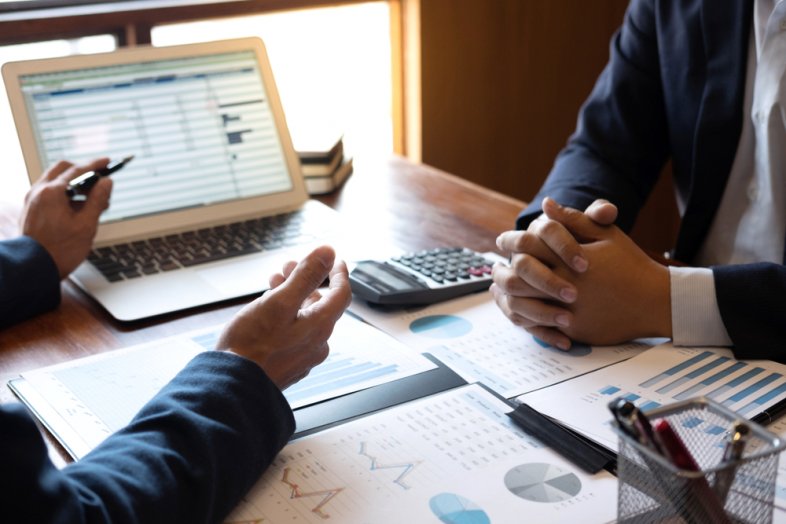 There are literally millions of millionaires in the U.S.
And while estate planning is important for higher net worth individuals, it's also important for those with moderate and even small estates.
Why?
Estate planning isn't just about money.
It can be about the division of other assets, like the family home, or care of dependents.
All of that is part of the estate planning process, and that's why it's important to choose an estate planning attorney carefully.
Estate planning is your opportunity to ensure that your final wishes will be carried out in a way that will:
distribute your assets the way you want
make special provisions for any family members who need it
if necessary, set up a trust
The Purpose of an Estate Planning Attorney
At the most basic level, an estate planning attorney helps you to create a distribution plan for your assets upon your death.
The cornerstone of that effort is creating a will.
Sure:
You can go the do-it-yourself route since you can get forms online.
But, estate laws can be complicated, and they vary from one state to another.
As well, you may have a complicated situation that requires special handling. Knowledgeable in state law, an estate planning attorney can help you prepare your will the right way.
One of those complicating situations is the result of divorce.
If you have children from more than one spouse or partner, special provisions may be required to ensure distribution of assets in accordance with your wishes.
If you have a particularly large estate, you'll need to be concerned with estate taxes. At the federal level, estates are only taxable when they reach $11.4 million. But some states tax much smaller estates.
For example, Massachusetts and Oregon tax estates worth at least $1 million, while Rhode Island taxes them at just over $1.5 million.
Careful tax planning can minimize those taxes, or make provisions to cover them when the time comes.
You may also be interested in setting up a trust, either to protect your assets or to provide for you should you become incapacitated.
A trust can even be set up upon your death, that will provide a very specific distribution to your beneficiaries.
Other services an estate planning attorney can provide are establishing a durable power of attorney and a medical durable power-of-attorney for end-of-life considerations, as well as strategies to avoid or minimize probate court.
What to Look For in an Estate Planning Attorney
Like doctors, attorneys have many different specializations.
You'll need to work with an attorney who specializes in estate planning.
You'll want to avoid multiservice attorneys, who may spend some time with estate planning, but mostly handle divorce law, injury claims or real estate closings.
It's always best to choose an attorney who comes with credible personal recommendations.
Ask anyone and everyone you know who may have used an estate planning attorney, particularly those with large estates.
You should also check the attorney's credentials with your state bar association, and even with business rating services, such as the Better Business Bureau.
Before committing to the process:
Set up a consultation with the attorney
Bring a long list of questions you have about the estate process, as well as "what-if" scenarios that either do or may apply to your specific situation
Write down the attorney's responses and review them later
You should be comfortable with the advice provided, and if not, you should continue searching.
Also, don't be afraid to get a second opinion.
One of the best ways to determine the capabilities of one attorney is to compare their answers to those of a competing attorney.
Choose the one who provides the more satisfactory answers, and who you feel most comfortable working with.
Since it may be a long-term engagement, rapport will be important.
Estate Planning Fees and Costs
Fees are always a consideration when engaging the services of an attorney.
Typically, they'll be charged either on a flat fee basis or hourly. Exactly which will be better for you will depend upon the type of estate planning you need.
For example, if you need help preparing permanent documents, like a will, a durable power of attorney, or a trust, a flat fee will likely work best.
But if you're going to need the attorney's services on an ongoing basis, paying hourly is a way to spread the cost over several years. This will be more necessary if you have a relatively complicated estate, subject to frequent change.
But, as a general rule, a flat fee is preferred.
If the charges are hourly, there won't be any way to know what you'll be paying for the overall service.
Do a Google search to determine typical fee ranges, flat or hourly, for estate planning attorneys in your area. If a particular attorney's fees are higher than the range, it may be one who primarily serves high net worth clients. But if it's below the range, it could be a relatively inexperienced attorney who is looking to build business.
No matter what, the fees shouldn't be excessive for the size of your estate.
For example, a $15,000 flat fee may not be excessive on a $1 million estate. But it will literally reduce the size of a $150,000 estate. It's a call you'll have to make based on your own personal situation.
Questions to Ask an Estate Planning Attorney
Getting back to fees, the attorney should be able to give you a rough approximation of what you will pay for his or her services.
Based on the size of your estate, and what you'd like to do with it, a reasonable estimate should be possible. If that isn't provided, you have reason to suspect the fee will be open-ended.
Other questions ask:
1. How much time will it take to complete my estate planning?
The attorney should provide an estimate on the number of hours needed for the process -- especially important if you're paying an hourly rate.
But even if you pay on a flat fee basis, it's still an important consideration.
By dividing the fee by the number of expected hours, you'll be able to arrive at the hourly rate. That can be important on future estate related projects.
2. Do I need a trust, and if so, what are the options?
An experienced estate planning attorney should be able to answer this question quickly and with a high degree of precision.
If not, the experience level may not be where you need to be.
3. How can I/we avoid probate?
There are two pieces of information you're looking for with this question:
determining the depth of knowledge the attorney has about probate
evaluate the attorney's desire to avoid probate altogether
Probate can be seriously involved, and that can result in high legal fees. If the attorney isn't anxious to avoid that outcome, it may be a play on future fee income.
4. What other work do you do?
Never assume an attorney specializes in estate planning, even if the website says so.
If the attorney lists a significant number of other specialties, he or she probably isn't as specialized as originally claimed.
Warning Signs to Avoid
Naturally, you'll want to avoid an attorney who has a significant number of complaints filed with the Bar Association, the Better Business Bureau, or other sources.
This can be a tough call because people will file complaints, but rarely endorsements. You'll have to sift through the complaints.
If you see certain complaints coming up regularly, move on to the next attorney.
Lack of concise answers
That doesn't mean the attorney will be able to provide 100% assurance on an answer, but it should be very close.
It's perfectly acceptable for an attorney to say "that's a special situation that will require some research."
That happens in law, but the attorney shouldn't say that more than once or twice during your consultation.
Takes time to explain
If you get a sense he's being condescending, he's the wrong attorney for you.
The attorney should be able to explain technical legal situations to you in a way that you can understand.
If the answers he provides leave you wondering after the fact, he may be skilled at dodging providing information. That won't help you going forward.
Difficult to reach
Some attorneys hide behind voicemail or their secretaries.
You're not paying an attorney to deal with her secretary.
Rest assured if it takes several weeks just have a consultation with an attorney, or she's very slow to respond to your calls, that won't get better once you become a paying client.
You're paying the attorney to help you with a very specialized area of law that you don't understand. If you can't get regular access to the attorney, you're not getting what you're paying for.
Final Thoughts
The best advice on how to choose an estate planning attorney is to embrace the idea that you're the boss!
You're the client, the person paying the attorney's fee.
You're doing so to gain access to specialized information.
Interview the attorney the way you would if you were hiring a candidate for an important job. Because that's exactly what it is, an important job.
You only want to do estate planning once, and with one attorney. You'll need to get that right, so take charge of the situation. Attorneys can be intimidating, but only if you let it happen.