Do Real Estate Gimmicks Bring in New Clients?
Being a real estate salesperson is a hard job. Determined to stand a part, some agents develop crazy real estate gimmicks.
Being a salesperson is a hard job, especially in the real estate industry. According to the National Association of Realtors, there are a little over one million registered agents—many can be registered with the NAR yet not currently working. The Bureau of Labor Statistics stated there were 422,000 active real estate agents and brokers in 2012. As the supply of housing starts to dwindle across America, competition is steep. Some agents, and even entire firms, have developed real estate gimmicks to raise brand awareness and distinguish themselves from the competition.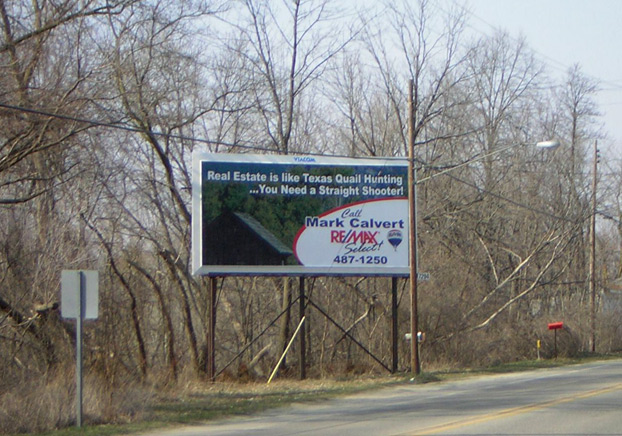 California dreamin' (about realty)
In 2005, a realtor from California named Wendy Heath set the Internet ablaze when she decided to post a billboard ad wearing a bikini. She received backlash from her colleagues who deemed her ad unprofessional, saying it would sour the name of all female realtors. Heath made light of her detractors on various blogs stating that they were upset because they did not think of it first. A bikini ad in California doesn't seem like a bad idea, and Heath boasted about the 400% increase in page views of her website. Unfortunately, flash isn't all you need to stay afloat in the real estate game. Now some nine years later, Heath's website is currently defunct.
Skinvertising for realtors?
Rapid Realty, Inc., in New York City made headline waves last year when the CEO, Anthony Lolli, stated he would give employees a 15% pay raise if they get the Rapid Realty logo tattooed on their body. Apparently "skinvertising" isn't a brand new idea. It came about in the early 2000s among casino chains. Casinos would pay boxers to tattoo casino logos on either their back or arms. With 750 employees, Inc. Magazine has ranked Rapid Realty number 4,190 out of 5,000 in their Top 5,000 Real Estate companies in 2013. Perhaps with more employees showing off their loyalty to Rapid via tattoos, they will move up a notch on the list this year.
Let's make it a spectacle
What better way to get your brokerage noticed than to put it on TV. If you are thinking commercials, then you are thinking too small. A couple of the major brokerage firms in the real estate market have found constant advertisement through cable station Bravo. "Million Dollar Listing," a weekly series on the network, first debuted in 2006 featuring young, good-looking and very successful luxury real estate salesmen working in the Californian housing market. There have been six seasons so far. The success of this show enabled Bravo to develop a second "Million Dollar Listing" set in New York City.
In the earlier seasons for both shows, filming mainly centered on showing the home, negotiations and closing the deal. Now that the series has developed, shots of the brokerage the agents work for have become the norm. Name-dropping their brokerages have become common as well. Not only are the homes they sale are elaborate and enticing, but the over-the-top open houses they create are sure to get people who are interested in selling or buying buzzing. In one episode of "Million Dollar Listing: New York," one agent created a masquerade ball for his open house fully equipped with burlesque dancers, champagne and models. True the show is targeting a niche market, but in Manhattan and Malibu, what else would you expect?
Keep it simple
Some agents have made remarks such as, "If I don't sell your home, I'll buy it." Some also offer to pay for minor renovations for the client in order to sweeten the deal. The major problem with these gimmicks is that they set an unwanted precedent that agents will deliver more than just a buying or selling of your home. This causes the expectations of buyers and sellers to go up and may cost agents more money than they think. Bells and whistles are no replacement for professionalism, timeliness and knowledge. A brokerage or an agent can employ all the gimmicks they want, but if a salesperson is rude, inept or just not good at his job then the deal is lost. Word-of-mouth is the most powerful form of marketing out there. If agents consistently do a great job then they will never be short of referrals.
Looking to refinance your home? Visit our mortgage refinance page to view different rates.
Related Stories:
Housing Market Declared 'Fairly Stable' by Bank of America CEO
Underwater Homes Provide A Flood of Cash for Billionaires
Handy Apps to Help You Find a Home