The Rich Are Getting a Bigger Break on Mortgages
Recent changes to mortgage rates set by lenders show the rich getting bigger mortgage breaks over the average American.
Recent changes in mortgage rates offered by lenders have raised concerns that the wealthy are being favored over the average American. Borrowers seeking jumbo mortgage loans for expensive homes are currently being offered lower rates compared to those who require conforming loans. This trend has caught attention, as it appears banks are targeting affluent individuals in an effort to secure profitable loans.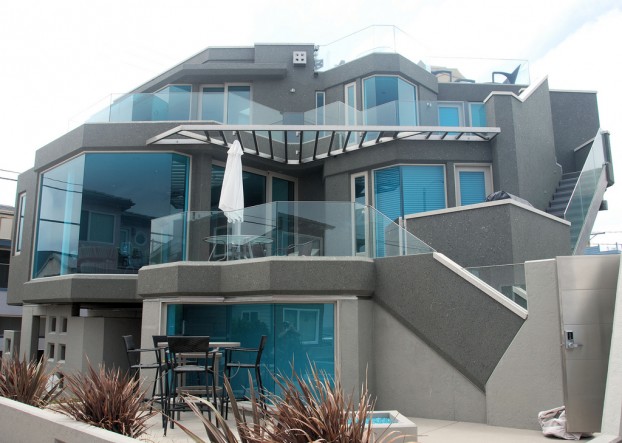 Flickr | https://www.flickr.com/photos/randyread/4910492931/sizes/l/in/photolist-8tVyte-8BwfAU-8Bwfty-8Bt9hV-8BwfLj-8BwfwS-7BSMso-fV8jtL-6UbaPc-6Ubc4X-bDNFLN-5CUSG3-5Etw2M-8bYLoe-5ExPdm-5vuXrf-8bYKJP-8yyZ3M-8yz3h6-8yC3UE-8yz77g-8yz6JK-8yz5DR-8yCauE-8yC9pf-8yz7sn-7YM1SG-7V8oZz-7YM1QY-7YHMbr-7YHMcV-bXrjk9-bXrp4h-75bMrr-8UuzjE-8UJLiZ-8UMPkd-8UMPxA-8UJLFX-8UuzB1-8Urut8-8UJLwx-7mS6yj-7mS6wE-7mS6v1-7mNeeK-7mNegx-7vNokJ-crQbnC-Bs9Eu-9maiVP/
In recent months, banks have gradually started providing more favorable mortgage deals for jumbo loans, fueling speculation that they are specifically catering to wealthy clients who are perceived as lower-risk borrowers. Some argue that banks may favor the rich because financially well-off consumers are less likely to face financial distress or default on their loans.
Furthermore, it seems that banks are keen to attract individuals with greater wealth to purchase homes, as they typically have the financial means to make the traditional 20 percent down payment for a home loan. In contrast, many people who purchase homes through conventional means struggle to save enough for even a 20 percent down payment.
However, it's important to note that banks are still offering some of the best mortgage rates seen in recent years. The discrepancy lies in the fact that the wealthy are receiving more favorable mortgage terms as an incentive to encourage home purchases.
Jumbo mortgages explained
A jumbo mortgage refers to a home loan that exceeds the loan limits set for conforming loans by the Federal Housing Administration (FHA). Conforming loans are typical loans backed by financial entities like Fannie Mae and Freddie Mac. The national conforming loan limit for 2023 for a one-unit property is $726,200. FHA's 2023 minimum national loan limit floor of $472,030 for a one-unit property is set at 65 percent of the national conforming loan limit.
Conforming loan limits
The conforming loan limits set by the Federal Housing Administration vary every year. The current limits set by the FHA are:
1 unit property - $472,300 loan limit
2 unit property - $604,400 loan limit
3 unit property - $730,525 loan limit
4 unit property - $907,900 loan limit
In high demand areas such as Los Angeles, San Francisco, and New York, the limit for a conforming loan is different. The current limit for a one-unit property is set at $1,089,300 in one of these high demand cities. Areas with higher demand require adjustments because so many people are interested in purchasing property in major cities, thus increasing the value of the property.
The numbers don't lie
Comparing mortgage rates from three of the top banks in the United States clearly reveals that jumbo loans are being offered at more favorable rates than conventional loans backed by Fannie Mae and Freddie Mac.
Jumbo Loans vs. Conforming Loans Rates
| Bank | 30-Year Fixed Jumbo Loan Rates | 30-Year Fixed Conforming Loan Rates |
| --- | --- | --- |
| Wells Fargo | Interest Rate - 4.125%, APR - 4.237% | Interest Rate - 4.500%, APR - 4.673% |
| U.S. Bank | Interest Rate - 3.875%, APR - 4.041% | Interest Rate - 4.250%, APR - 4.431% |
| TD Bank | Interest Rate 4.420%, APR - 4.438% | Interest Rate - 4.744%, APR - 4.803% |
Mortgage rates are subject to constant change, and what may be considered normal today can shift within a matter of months. Individuals interested in learning about mortgage rates should gather information about rates specific to their area.
Related Stories:
What to Know Before Refinancing a Mortgage