Selling a Home? Beware of Scams
Selling your house on your own can leave you vulnerable. Here are some real estate scams to know about if your home is for sale by owner.
Selling your home yourself can be a daunting task. You have to put in all the work to adequately price your home, find avenues to market it, and then become a professional negotiator. You also have to stage open houses and meetings with potential buyers.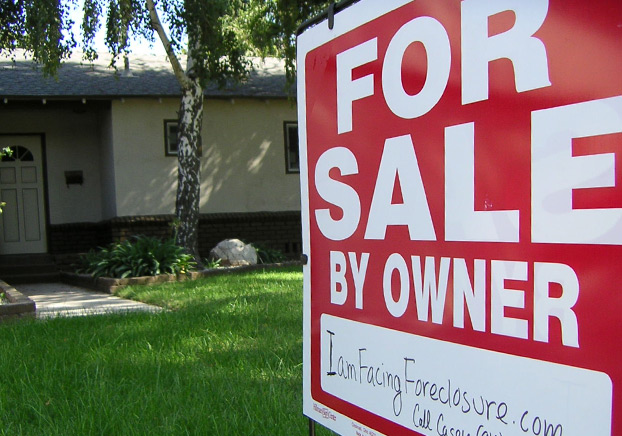 If you are going to sell your home on your own, much of what you need to do can be found here. Be aware of real estate scams if you're going the route of "For-Sale-By-Owner."
Prepare for scammers
In a perfect world, transactions run smoothly and the people you interact with will always be who they say they are. Unfortunately, we do not live in that perfect world. There are many different scams in the real estate industry no matter if you are the buyer or seller. Just like a buyer can be duped into purchasing a home that really isn't for sale by a con artist, For-Sale-By-Owners can fall prey to trickery as well. Usually the scammers are those who seem interested in buying your home. They try to offer you cashier's checks routed through other countries or purchase your home without looking at it. Sometimes a scammer can be someone posing as a real estate agent.
The old "You Owe Me Commission" scam
You may be wondering how a real estate agent can scam you out of money when you clearly didn't hire one. Well, in essence, it is all a bluff, and the scam itself tests your knowledge of how deals in real estate work.  The scam works as follows: You hold an open house and people are coming in and out. You get their names and contact information, and if there is interest they will contact you. Now since this is an open house, any one can walk in and out. Someone shows up, takes in the surroundings, and may even overhear you speaking with a potential buyer. Since they already have your contact information, it takes nothing but a quick phone call after the open house to get the ball rolling.
They call you pretending to be the agent for an interested party and try to negotiate a price on their behalf including their commission. Like most money scams, there are inherent flaws. You should know that, as the seller, you do not pay commission for the buyer's agent. That's the first major flaw. Upon hearing you have to pay commission you should end the conversation. The follow-up is a threat by the agent to sue you for the commission under the guise that he introduced you to the interested party, therefore he is entitled for to a "finder's fee." Flaw number two. You know no such interaction happened, so do not be rattled by the threat of being sued.
How to fight back
What you do if confronted with a scam is, first and foremost, ask for the person's contact information. Full name, what agency they work for and where they obtained their realtor's license. If this person refuses to give you this information, hang up immediately and report the scammer in your neighborhood to the police. This person knows where you live and can potentially become a threat in a different way. Let's say he or she gives you their information. A quick Google search of their name, agency and realtor's certification school should let you know immediately if there is something amiss.  If everything checks out, that doesn't mean the person is not a scammer. It may mean, at the least, that person is a bad real estate agent. You can report this person to their agency, your state's attorney general office and/or your state's real estate commission.
If you happen to make it so far with this person that the threat of suing arises, relax. You have no legal obligation to this person, because you did not sign any contracts. A verbal agreement, real or fake, holds little to no weight in the court of law. If that person insists on taking you to court, agree to go. Chances are you will never get a called to court. That person has no case against you.
While brushing up your home, brush up on real estate laws in your state and county. Always know your rights and be prepared.
Interested in best home equity loan rates? Visit MyBankTracker's home equity loans page.
Related Stories:
Don't Fall Victim to a Fake Cashier's Check and Scam
5 Money Scams to Watch Out For