What You Should Know Before Refinancing a Mortgage
Learn several key factors need to be considered to determine if refinancing is a viable way to meet financial goals.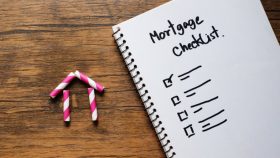 There are many good reasons to refinance a mortgage, but it's not right for everyone.
Several key factors need to be considered to determine if refinancing is a viable way to meet financial goals.
First, you need to determine your goals for refinancing
Are you looking to reduce your monthly payments, or simply the amount you will pay over the duration of the loan? Is the goal to shorten the term of the loan?
Other reasons to refinance include getting out of an adjustable rate mortgage (ARM) and into a fixed-interest loan, or to get into an ARM with better terms.
Obtaining cash out from equity is another reason many homeowners choose to refinance.
Refinancing can be a way to achieve one or more of these goals, but generally only if you intend to stay in the home over a long term.
If the plan is to sell in a few years, the cost of refinancing may not be recovered when the house is sold.
It also may not be a sound economic choice if you've been paying on the current mortgage for a long time.
If your credit score is higher or your debt-to-income ratio is better than when the original mortgage was signed, it might be a good time to refinance.
And to protect your credit score, it's wise to hold off on applying for any new credit cards as soon as you decide to refinance and until after you close.
Like a mortgage, refinancing costs money
There are loan origination fees, application fees, a charge for activities like an appraisal or title search, and potentially other fees, and your current mortgage may stipulate a prepayment penalty.
All of these costs need to be wrapped up in the refinancing package, along with the loan amount, even with so-called "no cost" refinancing.
Once interest in calculated, the terms and total cost may not help you meet your goals.
If the primary reason to refinance is to pay down more of your loan, remember you can do this simply by increasing your payments.
If a lower interest rate can be obtained, then refinancing to a 10- or 15-year mortgage may be a good choice if the payments fit your budget.
If payment reduction is the motivating factor, then a long term loan such as a 30-year fixed mortgage may be a smart choice, especially if you're planning on staying in the home for a very long time.
However, equity in the home will grow more slowly and the total cost of interest over the term of the loan may be very high.
Take a look at the total numbers. For example, a Federal Reserve publication shows a fixed-rate loan of $200,000 at 6 percent for 30 years will carry a $1,199 monthly payment and the total interest paid will be $231,640.
Meanwhile, a fixed-rate loan at 5.5 percent for 15 years will have a monthly payment of $1,634, or about $435 more, and the total interest paid will be substantially less at $94,120.
If getting out of an ARM is the goal, it's important to compare the annual percentage rate (APR), not just the quoted rate, to your current APR to see if you will really save money either over the term of the loan.
If the difference isn't at least one-half point, paying less over the course of the loan is unlikely.
Are you cashing out equity?
Cashing out equity in the home may be another motivation to refinance, but you'll want to compare the terms to a home equity line of credit (HELOC) or home equity loan.
Also known as a second mortgage, this allows you to borrow against the equity in the home, meaning the portion of the home you own.
If you believe you might be underwater with your mortgage, meaning you owe more than the current value of the home, you may be able to refinance under the Home Affordable Refinance Program (HARP).
An appraisal isn't required for HARP loans, which are designed to help homeowners with good payment history get into stable, affordable loans.
Shop around with lenders for terms and negotiate but also work with your current lender as some fees may be waived to keep your business with them.
Less paperwork may also be required with your current lender, but you'll have more leverage if you get several quotes in writing.