House Hunting? Try Before You Buy
If you're house hunting, try before you buy has become a new way to get people to appreciate a home. Learn how this works and if you'd like to do it.
When people buy a car, they usually take it for a test drive first. When you go into an ice cream shop, you can sample the flavors first. So why couldn't you do something similar with what will probably be the biggest purchase in your life—your home?  Now some sellers are allowing prospective buyers to spend as much as half a day in their homes, to see if there's a good fit.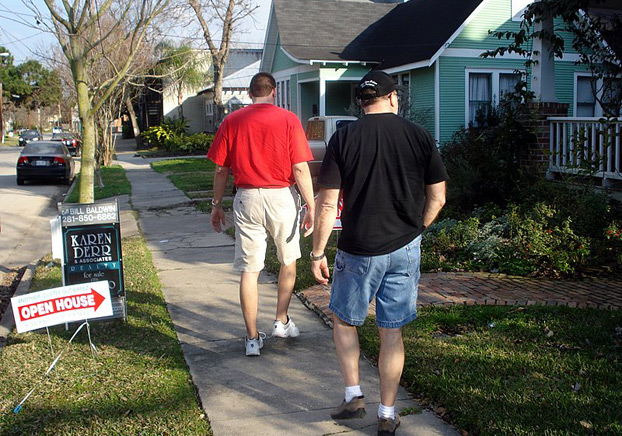 New York City real estate agent Limor Nesher, originated the practice.  She said that most sellers are surprised when she broaches the idea, but they usually warm up to the suggestion.
Advantages of try before you buy
Sometimes all of the amenities of a home aren't readily apparent from a quick tour. Maybe the sun floods the living room late afternoon, warming the space with an inviting glow. Birds could trill to greet the dawn. Perhaps the sounds of surf seep in at night when the city quiets. Unique homes, where the pleasure is in the details, are good candidates for an extended buyer preview. The subtleties of a home only reveal themselves over time.
Nesher finds that the practice has worked very effectively in areas that are rebounding from a period of decline. Spending a significant amount of time in a home can counteract a buyer's preconceptions about a neighborhood. Developments and master-planned communities with a lot of amenities are also warming to the concept.
In Nesher's experience, buyers often respond to the stays by moving forward more quickly and offering higher selling prices. By some accounts, buyers who take advantage of this preview are four times more likely to buy than those who don't.
Disadvantages of try before you buy
Security is a big issue. Sellers probably staged their homes before offering them for sale, but there might still be valuables that could disappear. Liability is also a problem. What if a prospective buyer inadvertently starts a fire? Who would have to pay for the damage?
Nesher clears these snags with written agreements and security deposits. She even goes as far as suggesting that sellers install hidden security cameras. Many systems can now be monitored online, so concerned sellers can keep an eye on their things from afar.
Nesher also runs credit checks and prefers to get pre-approved loan letters from mortgage lenders, to verify that her buyers are sincere about their house hunting (and not just trying to sidestep high Manhattan hotel rates as they pop into town to catch a Broadway musical).
If you're a seller and you wonder why the home you came to love hasn't been attracting the interest you anticipated, look into the concept. If you're a buyer and you've been unable to make up your mind yet about your next home, a night under a new roof could convince you to finally make an offer.
Agents in Harvey Cedars, N.J., Santa Rosa, Fla., and Colorado Springs, Colo., are allowing try before you buy previews. Now there's even a website dedicated to the practice, PreviewStay.com.
Find the best HELOC rates here.

Related Stories:
Key Problems That Can Kill a Home Loan
How to Get the Lowest Mortgage Rate